Mobile App Developer: With the prevalence of mobile devices and the number of people using them, it has become imperative to have a mobile app for your business. Hiring the right person for your app development project is important. You want to make sure that you are getting someone who can deliver on time and within budget.
What questions should you ask before hiring a mobile app developer? How do you judge their competence? Many considerations need to be made when developing an app. These include the technology you want to build in, what functionalities you need, who will design, and more. We have compiled some tips below that will help guide you through the process of finding an excellent mobile app developer, like analyzing your budget and putting together the perfect job description using an Android developer job description template. Let's get started!
Determine the Type of App You Want to Create
The first step to take is deciding what kind of app you want. There are two main types of apps that developers create. One is native and the other one is hybrid. Native apps, built for a specific platform (like iPhone or Android), are generally much faster than their cross-platform counterparts because they can be customized specifically for the operating system on which they run. That means there's more coding involved in making them work properly, but also makes it easier to make changes later if needed.
On the other hand, hybrid apps are developed for multiple platforms at once. They are built using web technologies, like HTML and JavaScript, which are used to make apps for the Apple App Store or Google Play Store. As a result, hybrid apps don't look as good as their native counterparts but they're usually much easier to develop because there's less coding involved in making them run properly on different devices.
Decide the Complexity of The App
After determining the type of app, you need to decide the complexity of your app. Each type has its advantages and disadvantages, so knowing if it's simple or complex will help you determine what kind of an app developer you should look for to get the best results.
Mobile apps like calculators or flashlights are the simplest kind. These apps only have a small set of screens, so there's not much to them which makes it easy for anyone with some coding skills to create one. However, that doesn't mean they're useless by any means because these types of apps can still be quite powerful and useful in their way if made well.
On the other hand, complex mobile apps like portfolio management or social networking require more work than regular native app development does. If you want to create a complex app, like a gaming app, shopping app, you need to hire a mobile app developer with experience in designing and developing such apps.
Know Your Budget
Another important factor that needs to be considered before hiring a mobile application developer is how much money you are willing to spend on developing the product. Moving without estimating your budget in any field is a mistake. It is not an easy task, but you need to do it before hiring app developers because different kinds of mobile apps vary in price range and one should know how much they can spend for developing the best possible product according to their needs.
While estimating the budget for app development, you have to keep in mind the overall financial situation of your company and your experience with hiring app developers. This is because if you have already worked with a mobile application developer before, then estimating the budget will be easier for you as compared to those who are just beginning their journey of taking their product to live in the market by developing an app.
Write App Developer Job Description
For hiring the best app developer, you need to write a job description. Writing a job description will help you to list all the qualities and skills which are required. Writing an app developer job description is not such a difficult task if you know what sort of person your company needs for hiring them as an employee. Write a job description that will attract more potential employees towards applying for this position in your mobile application development team.
Mobile app developers should know the latest technology trends, programming languages, frameworks, etc. So keep these things in mind while writing requirements or traits that must be present within your ideal candidate who'll work on developing a new app. If you don't have an idea about writing a job description, you can take the iOS developer job description template as a reference. Android or iOS developer job description templates can help you in describing the qualities and requirements to be included in iOS developer job descriptions. It will also give you an idea of how to write an iOS developer job description. 
Take a Look at the Portfolio of The Developers
The best possible way of finding out a professional app developer is by seeing their previous work. A portfolio of an app developer or an app developing company can give you a clear idea of the kind of apps they have worked on and how successful the apps were. Find out if their app developer or company has completed any development projects in your niche.
Any relevant certification from a renowned organization related to mobile application development is going to add authenticity and reliability to their capabilities as an app developer or mobile app developing company.
Try reaching out to other people who might know about them, such as industry influencers with thousands of connections, etc, by searching for them online using social media platforms like LinkedIn where you can connect directly with anyone even if you don't personally know them so long as they are willing to accept your requests for connecting. Try to get in touch with some of their previous clients and ask them about their experience while working with the mobile application development company or app developer you are considering hiring for your app development project.
Also Read:How to Increase Sales with Digital Marketing?
Related posts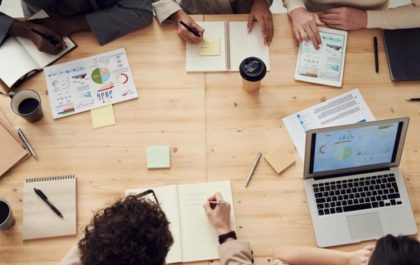 How to Plan a Project That Is Guaranteed to Succeed
Planning and executing a successful project can be a challenging task, especially if you have never done it before. But,…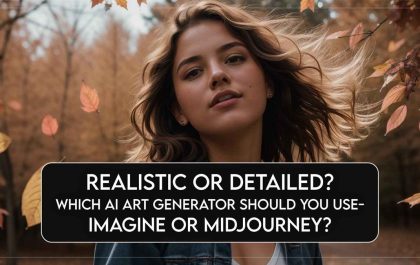 Realistic Or Detailed? Which AI Art Generator Should You Use – Imagine Or Midjourney?
Setting the Stage for AI Art Generation Artificial intelligence (AI) art generation is a rapidly developing field with the potential…