The problem of electronic waste has been accelerating in the modern age, aided by rapidly evolving technology quickly making older systems obsolete. Too often we regard aging devices as useless, worthy of being nothing but scrap, but this doesn't have to be the way. Instead, it's possible to modify older systems to fit a specific and low-demand use. This is what we want to explore today with older desktops, tablets, and mobile systems, to draw life out of items that would otherwise be thrown away, to turn them into capable online jackpot bingo machines.
The Target
For those not aware of the modern casino market, bingo games with jackpot prizes refer to the contemporary online bingo ecosystem. Running off of HTML, these services are flexible to many different platforms and have low requirements that operate even on many machines more than a decade old. With different rooms like Rainbow Riches and Age of the Gods, there's a lot of variety here, supported by chatrooms and other aspects that facilitate the classic bingo experience.
Step 1: Backing Up Files
Before getting into the hard work, it's first necessary to back up any files on an older system that you wish to keep. We can tend to forget what exists on older systems, so be sure to complete a thorough search when managing this step. Once you know what you want to keep, transfer it onto more permanent storage, and continue onto the next step.
Step 2: Cleaning the Device
The next step is going to differ depending on what system you use, but the goal we're aiming for is a complete format in the case of a desktop, or a factory reset if working from a mobile or tablet. For PC's, this will require you to have the install disk of your operating system on hand, plus a valid license key. Once you have these, navigate to the recovery options of your desktop, and use the remove everything setting to start the format process.
For tablets and mobiles, there are a lot of different ways that factory resets can be performed. Often these options can be found within the advanced options of a menu. Failing that, a simple Google search should point you in the right direction.
The reason for this step is that even for games with as low requirements as bingo, programs and junk hiding on devices can slow them down drastically. Removing this junk can give your device an appreciable edge, which can make all the difference between an enjoyable game of bingo and a frustrating slideshow of an experience.
Also Read: Introducing the fantastic 1xBit Bitcoin betting platform
Step 3: Getting up to Speed
Once a device is fresh, it's time to install the drivers and software you need to get going. For mobiles, simply install a browser and the automated update process should manage everything else. For desktops, start by downloading and installing your browser of choice.
From here, the best step is to download and install automatic driver searching and installation tools. Since searching out the exact drivers for individual parts can be extremely time-consuming and confusing, these will be a much more efficient alternative. Simply follow their steps, restart your PC, and you'll be ready to jump right into the jackpot bingo games of your choice, it's that easy.
While the above tips have been developed especially for online jackpot bingo, it's worth noting that the same process can apply to a wide range of less demanding software. Whether in the form of a video or movie player, a simple backup communications device, or to play older video games, this same process will still apply. For the sake of entertainment or just doing your bit to reduce the e-waste problem, consider if any of these ideas could be a good fit for you. 
TheITbase
TheITbase gives tech help to Audience. Learn how to utilize Technology by How-to guides, tips and also you can find cool stuff on the Internet.
Related posts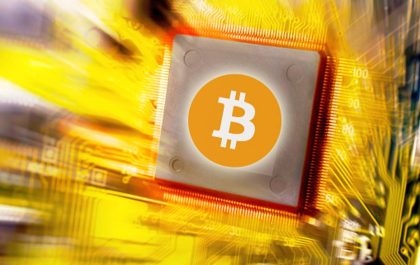 Reasons for oil industries to adopt bitcoin.
Today, trading is considered to be one of the most critical opportunities for generating income out of anything. You can…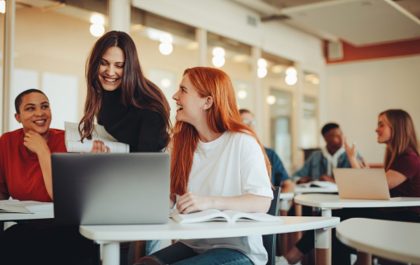 The Top 5 Technology Trends in Higher Education You Need to Know for 2023
The future of higher education is here! It's hard to imagine what higher education in 2023 will look like. Still,…