Windows is the most extensively used operating system right now. Over 78% of the windows users are on the Windows 10 version.  Windows 10 is a simple, reliable, and handy OS; however, it is also susceptible to a range of problems like any other operating system. If you are a photography buff and store a lot of digital images on your PC, the chances are that you must have experienced the loss of photos at one point or another. There are several reasons why people lose access to their data and a handful of options to recover them. This article explores the most valuable methods to recover deleted photos windows. Keep reading to know more.
Part 1: Reasons for Permanent Photos Loss on Windows 10
Permanently losing memorable images is a terrible experience, and most of the time, people unknowingly lose access to them. Windows 10 is a very user-friendly OS, and there are only a few reasons only that lead to the permanent loss of photos.  We have jotted some of them below so you can be careful and know exactly what the cause might be. Have a look!
1. Accidentally Emptying Recycle Bin:
One of the most common reasons behind losing any form of data is human error. Almost 30% of the data loss occurs due to human error. We all make mistakes, and when clearing out the storage disks from unwanted photos to make space, there is a chance that you unintentionally empty the recycle bin that causes permanent loss of photos.
2. Deleting Photos By Pressing Shift+ Delete:
Shift+ Delete command is a great way to permanently delete data in Windows 10 when you are in a hurry. However, when deleting photos, it is essential not to use this command as it will delete your photos permanently without sending them to the recycle bin first. If you later alter your mind about the deleted photos, you cannot retrieve them from the Recycle Bin. Sometimes we also unintentionally delete photo data using this command and lose them permanently.
3. Corrupted Files & Virus Attacks:
No operating system is fully protected against malware and viruses. Likewise, Windows 10 can also catch viruses and get attacked with notorious malware resulting in corrupting your photo files, and you are unable to access them permanently. One great way to avoid getting stuck in this situation is to install an efficient antivirus in your PC. Also, stop using unauthorized external storage devices on your Windows 10 PC.
4. Disabling Recycle Bin:
Windows 10 allows you to enable features through which deleted files are not sent to the recycle bin. Instead, they are permanently deleted, and you cannot restore them. Although this function is best for public computers to ensure that no one can access your data if you forget to delete the file from the recycle bin. But, if your personal computer has this function enabled, it causes permanent photo loss.
5. Deleted Via Command Line:
Deleting files from the command line is an efficient and superfast way to eliminate huge volumes of data. You can delete single and multiple files through this method but be informed that if you use this feature of the command prompt, the deleted photo data will not move to the recycling bin. It is permanently erased unless you use some special recovery techniques to retrieve your photos.
Part 2: Recover Permanently Deleted Photos on Windows 10
Everyone is aware of the traditional way of restoring images and other deleted files from the recycle bin. Still, most of you aren't aware of the practices through windows 10 that allow you to recover deleted data. Let's discuss some of them briefly.
Use File History Option:
Windows 10 is embedded with multiple innovative features. The file history is one of the quickest and free methods to recover deleted photos. However, this method is only applicable if you have enabled the file history features in your Windows 10 OS. If you are not sure whether it is turned on or not, check it on the Backup tab of the system in the settings menu. In case it is enabled, it's pretty convenient to recover the digital photos.  To restore using this option, go to the search and type "Restore." You will see a "Restore Your Files with History" option. Click on that and locate the folder from where you lost the photos. Click Restore to allow Windows 10 to recover them.
Restore the Previous Version:
Another helpful method to get your photos back deleted from Windows 10 PC is by restoring the folder where they were stored to a previous version. To use this technique, it is imperative to know the exact location of the document, and the windows file history should be enabled too. You can simply go to the folder, right-click and choose properties. On the top, you will find a "Restore Versions" tab. Click on that, select a suitable folder version in which you are sure that your photos were present there at that time. Hit the restore button to get back the deleted graphic data in Windows 10.
System Restore:
Tried the methods as mentioned earlier, and none of them seem to work? There is still more that you can try. Windows 10 has a system restore option in the Control Panel, but to leverage this method, it is again essential to enable the System Restore on your PC.  To use this technique, simply go to the Control Panel and select "System & Security." Click on the "System" option from the list and on the left side of the page select system protection from the menu. Next you will see a button named "System Restore." Now hit the Next button and choose an appropriate restore point in which you are sure that the photos were present on the computer. The OS will ask you to confirm the restore point. Recheck and end the process to recover your deleted photos.
Also Read: 8 Practices Putting Your Company Security At Stake
Part 3:  Recover deleted photo files with Wondershare Recoverit:
Did you notice that all the above-mentioned photo recovery methods had some prerequisites to utilize? Let's be honest not everyone is prepared to deal with data loss scenarios and has proper backups to allow Windows 10 built-in methods to recover permanently deleted photos. To save yourself from the hassles of other complicated photo file recovery methods, it is best to go for an advanced data recovery tool like Wondershare Recoverit. It is a state-of-the-art recovery program power-packed with beneficial features to retrieve numerous types of data and formats, including photos. The software is super user-friendly, and by following three simple steps, you can get your deleted set of images back quickly from hard disk drives and external storage devices.
Step #01:  Download, Launch and Select Location:
Wondershare Recoverit is available for both operating systems, including Windows & Mac. Download the Windows version, start it and from the interface, select the hard drive where the deleted images were stored.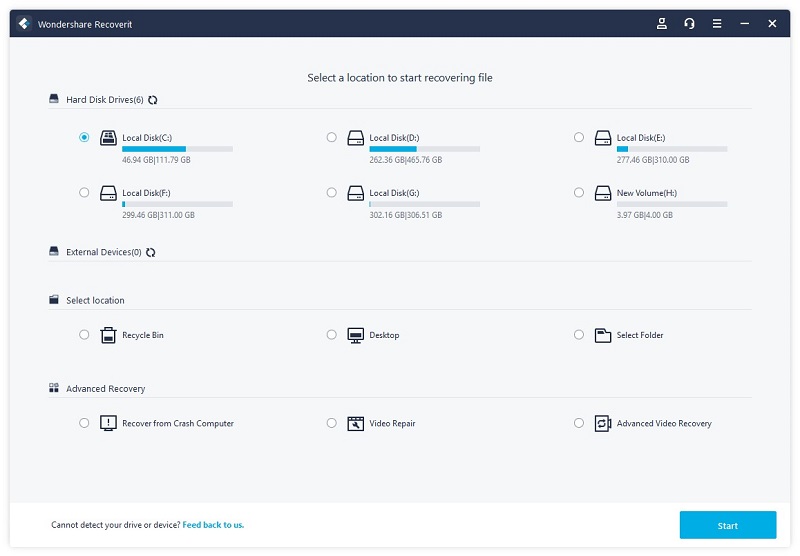 Wondershare photo retrieval tool with look for the deleted data in the chosen hard drive. The scanning process takes a few minutes, depending on the size of the data.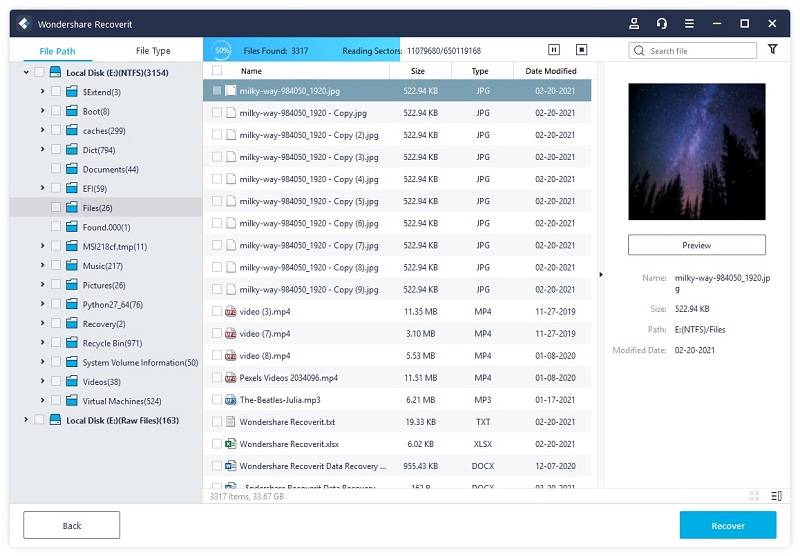 The software has a built-in function that allows users to preview data before recovering it. Select your desired images from the recovered data and click on the Recover button to finish the process.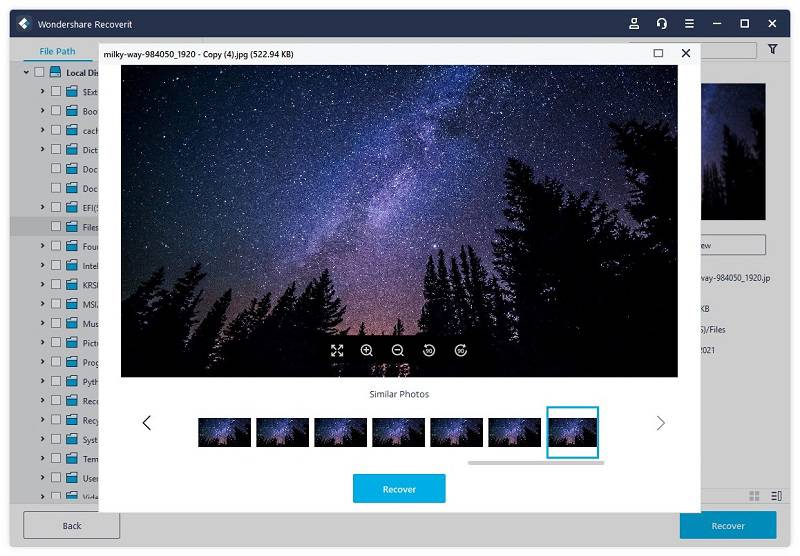 Also Read: Reasons Why Cybersecurity is Important in This Tech-Savvy World
Conclusion:
Losing your collection of photos permanently sucks. In this article, we have discussed some valuable and effective methods to get them back. You can use any of these techniques as per suitability. However, nothing beats the recovery rate of Wondershare Recoverit Which is one of the best photo recovery software. It can recover photos of any size and format safely. Millions of users worldwide rely on Wondershare Recover for data recovery. You can too now as the free version is also available to get hands-on experience of the tool.
TheITbase
TheITbase gives tech help to Audience. Learn how to utilize Technology by How-to guides, tips and also you can find cool stuff on the Internet.
Related posts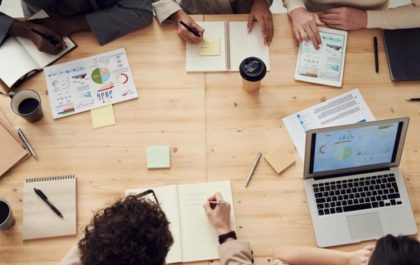 How to Plan a Project That Is Guaranteed to Succeed
Planning and executing a successful project can be a challenging task, especially if you have never done it before. But,…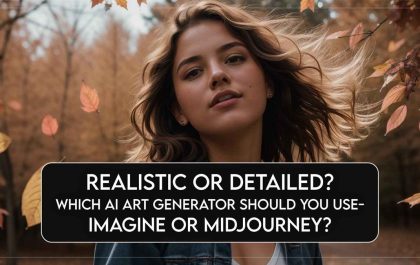 Realistic Or Detailed? Which AI Art Generator Should You Use – Imagine Or Midjourney?
Setting the Stage for AI Art Generation Artificial intelligence (AI) art generation is a rapidly developing field with the potential…