Ukraine is a resourceful country with young generations of IT professionals. These software developers consistently strive for great accomplishments while embracing creativity and transformation. The IT outsourcing sector in Ukraine has expanded significantly during the past two decades.
Ukraine has solidified a reputation as one of the most favored outsourcing locations for the US, UK and EU companies thanks to its numerous business advantages. In Ukraine, more than 15,000 IT specialists graduate annually. The nation has established a robust IT ecosystem where thousands of software development providers produce high-value and reasonably priced solutions. The access to the best engineering expertise and products, motivates businesses to outsource their software creation to the country.
Businesses gain access to a larger talent pool and reduced costs by outsourcing their software development to Ukraine. No wonder, that it is widely considered one of the best places to hire skillful software engineers for a lower cost.
However, from February 24 Ukraine is suffering from the war waged by Russia. There were fears that it could impact all industries including software development. In spite of this situation Ukrainian software sector is still growing. Why do Global corporations want to base their IT operations in Ukraine, and how have local IT companies handled during these difficult months? We are going to find out this in this article.
Ukrainian IT sector adapted to the wartime
Ukraine's IT industry continues to run well despite the full-scale war that Russia has been waging against Ukraine for several months now. However, no activities in the Ukrainian IT sector have been put on hold as a result of this large-scale conflict. Software development firms and global enterprises with offices in Ukraine continue to work without interruption after ensuring that their employees and data are totally safe in the safe regions or outside the country. They have reduced and handled all operational risks while maintaining control, providing top-notch services, and allowing access to the talent pool.
Therefore, Ukrainian IT companies have proven their adaptability and capacity to provide top-notch services in any situation. The Ukrainian IT sector has demonstrated exceptional resilience, fortitude, and strong crisis management skills during the Ukraine-Russia war. In the early phases of the fighting, or even before it began, many IT organizations transferred their employees to safer locations since they had already started taking preventive procedures in response to security indications.
It was to be envisaged that the transition to the new model would go well. Software development firms have been more prepared for any situation because of the two years of Coronavirus quarantine.
Increasing exports of IT services
According to the National Bank of Ukraine, the country's export-focused IT sector generated a record $2 billion in revenue for the first quarter of 2022. The result exceeds the amount ($1.44 billion) for the same period of the previous year by 28%.
This report claims that the software development sector grew steadily up until the outbreak of the war, reaching a record monthly export of $839 million. This sum is a 43 percent increase over the same period in 2021 ($480 million).
Compared with the same period last year ($546 million), the Ukrainian IT industry kept $522 million in March 2022, or 96% of IT services exports. Additionally, the vast majority of Ukrainian IT companies anticipate growth of 5–20% this year. With the support of anti-crisis programs, the IT industry has been able to stabilize and quickly recover its operations. The majority of Ukrainian IT companies were successful in keeping their clients as well as the size of their development and support contracts.
Ukrainian IT firms on global top 100 list
The Ukrainian IT sector is well known for the services it offers to tech startups and businesses in the EU, UK, and US. Customers of Ukrainian IT vendors include around 100 Fortune 500 companies. The top 100 IT outsourcing providers were revealed by the International Association of Outsourcing Professionals. 12 Ukrainian software development companies were included in the ranking. The IAOP chooses the top software development firms each year based on the most important IT factors, including customer reviews, vendor certifications and awards, innovative projects, and socially responsible activities.
Advantages of outsourcing IT to Ukraine
With the figures above, we can see that Ukraine is one of the top locations for IT outsourcing. Hire highly qualified software engineers who speak English well there. Programmers and IT project managers from Ukraine put in a lot of effort in their projects and have a favorable attitude toward different cultures.
Large talent pool
The IT sector may thrive because of the young, talented, and bright developers who have consistently increased the bar of excellence overcoming challenges. Ukraine yearly generates more than 15,000 IT graduates thanks to its more than 400 universities dispersed over the country. A sizable number of private institutions provide specialized courses in the sector, reflecting the growing necessity to assure continued software development expertise. The number of IT specialists in Ukraine has steadily increased over the past ten years as well. For instance, in the first half of 2021, the top 50 Ukrainian software companies added 10,000 extra employees.
IT cost savings
The technological expertise and innovation provided by Ukrainian IT suppliers are superior to those of software development companies in the US, and the EU, and they are priced competitively. Ukraine is a more reasonably priced source for hiring software development expertise when compared to other markets. In-house infrastructure creation and the hiring and training of a team of IT specialists are often expensive processes. Additionally, by subcontracting services, businesses can drastically cut their costs for things like software licenses, maintenance, and hardware costs. You can manage your budget and have access to the brightest talents that might not be available internally through outsourcing, which lowers development costs.
Exemplary work ethic
Ukrainians are highly regarded for their commitment to excellence and high standards of conduct at the workplace. The best outcomes can be achieved if you work with Ukrainian software developers. They invest a lot of work into developing their products, and their innovative minds might come up with concepts for your company.
Also Read: How will Web 3.0 Transform the Digital Era?
Conclusion
By sending their IT operations to Ukraine, businesses can have access to highly skilled software developers and enjoy all the advantages mentioned above. The IT companies make sure that the team working on your project has the knowledge and expertise needed to provide reliable, efficient, and scalable software solutions. Ukrainian custom software development companies keep growing, making it onto international rankings lists, and winning awards.
Crisis management and business continuity plans worked their greatest during the war, and Ukraine's software development companies were able to keep clients and keep projects moving forward. A fraction of the resources were successfully transferred to the surrounding Eastern European states, and Ukrainian IT companies are still offering top-notch services. Ukraine's IT industry has established itself as a reliable and efficient outsourcing partner even in difficult situations.
TheITbase
TheITbase gives tech help to Audience. Learn how to utilize Technology by How-to guides, tips and also you can find cool stuff on the Internet.
Related posts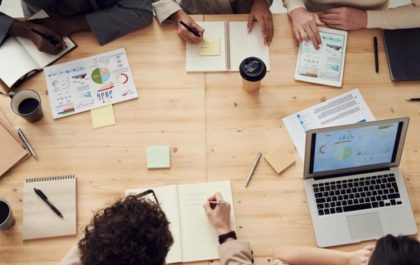 How to Plan a Project That Is Guaranteed to Succeed
Planning and executing a successful project can be a challenging task, especially if you have never done it before. But,…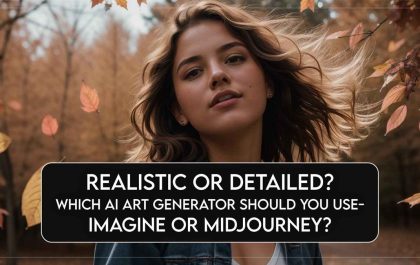 Realistic Or Detailed? Which AI Art Generator Should You Use – Imagine Or Midjourney?
Setting the Stage for AI Art Generation Artificial intelligence (AI) art generation is a rapidly developing field with the potential…