If you are in the streaming industry, then you may know about Netflix. Netflix is the best streaming program, and every video on Netflix is in HD results. But because of high competition, the demand for Netflix is decreasing day by day.
Disney Plus and HBO Max have arrived in the market, and these days, these two apps dominate the market. But the problem with these services is, you cannot watch videos for free. On some apps, you can watch videos for free, but for a limited time. You are given a free trial for 7 to 30 days. After that, all your fun ends.
So Today, we will give you the seven best alternatives to Netflix that you can install on your Android Phones. On these apps, you cannot only watch the videos for free but also, you will be able to download those videos. So let's dive right in.
Features of These Apps
We will explain the features of these apps first. Then we will give you the names of those apps.
Access To Content: Content Accessibility is 24/7; you can view the videos at anytime you want. There is no time limitation to use these apps. That's the best feature so far in every streaming app that is released. Moreover, you can watch the videos for free without any charges.
All videos are in HD: The videos uploaded on these apps are in 720p and 1080p. You can watch those videos without any buffering. No interruption of advertisements will come when you view those videos. Even 4K quality is also supported in some apps, so if you have an excellent LED that supports 4K results, you can watch videos in 4K.
Huge Collection of Movies: You can watch unlimited movies on these apps, your day will come to an end, but the film uploaded on these apps will not end. You can view action, adventure, crime, thriller, romantic, and other category movies. There are a bunch of different categories that you can see. You will find a lot of exciting stuff when you will explore these apps.
Downloading Videos To Watch Offline: Most people love to download the videos and watch them later because, on downloaded videos, no advertisements appear. So you are fully accessible to download videos by using these apps and watching them offline.
Easy To Explore The Apps: The interface of these apps is user-friendly, and you can easily explore these apps without any difficulty. The navigation is easy to explore, and there is no need to be an expert in Android to investigate these apps.
These were the five remarkable features that you will experience when you use these apps. I think these are enough to give you an idea about these apps. So now, let's dive right into the names of those apps.
7 Best Alternatives To Netflix
Disney Plus
There are many rivals of Netflix, but the opponent that has hurt Netflix the most is Disney Plus. This is a newly released opponent of Netflix, and no doubt, Disney Plus succeeded in capturing 54 million users in just one year.
You can visit the official website of Disney Plus to get this app. You can get a free trial of this app for 30 days. and You will be given 30 days to test this app, and after those 30 days, you will love this app because of its content.
Disney Plus is officially available on Google Play Store, but if you want to download it from trusted websites, then A To Z APK is the trusted website. You can download this app in less than no time from this website.
Sling TV
Sling TV is the best streaming app that has dozens of categories in it. You can spend countless hours on this app. This app hosts premium content, and watching premium content for free is another good thing about this app.
Sling TV is visible only to US users. If you are not a US resident, don't worry because there are several other ways to open this app. You can use any VPN. I suggest you use Express or Nord VPN and set your IP location to the US. Then you will be able to use this app without any problem.
So that is how you can use Sling TV on your Android phone. You can get further instructions from Sling's official website.
HBO Max
HBO Max comes on the 3rd spot.
This app host 10000 hours of content on it, and you can spend a lot of time watching it. When Warner Media released this HBO Max, it withdrew all the content from HBO GO and HBO Now. So now HBO Max users have got a different platform to explore the content they like.
Action and Horror movies are the top priorities of HBO Max, and viewing Horror movies on this app is very easy. HBO Max has withdrawn all content from Netflix, and now it is hosting its streaming service. The users who have missed the episodes from Netflix can view those episodes on HBO Max.
To explore these streaming apps, you need a good laptop. If you don't know which laptop is best for streaming videos, you should visit Bigeno. This website provides fantastic reviews related to laptops.
TeaTV
TeaTV is a fantastic streaming app that is not available on the Google Play Store for some reasons. You can use the TeaTV APK without any problem. You can download this app from its official website. TeaTV APK Mob is the official website, and you can download the TeaTV app from here.
The content uploaded on the TeaTV app is free to watch. You can download the videos you like, and most importantly, you can enable the subtitles of videos.
Some people prefer to turn the subtitles on because the Asian region cannot understand English well, enabling the subtitles to understand that film's story.
Hoopla
Hoopla is not only famous for its video content. You can do several other things on Hoopla, and it is effortless for you to explore. You can read guides, listen to audiobooks and podcasts on this app.
Some people are interested in reading books, while some are interested in watching videos. So Hoopla is the only platform that has gathered the readers and viewers on one platform.
Hoopla is also famous for providing news related to athletics and sports. If you are a sports lover and cannot find a suitable platform to see the sports news, you must use this app. So this is a great website to explore several streaming apps, so don't forget to check that out.
Snag Flims
You can get an idea after reading the name of this app. If you are fond of watching only films, then this app is best for you. Snag Films is its official name, and it is famous because of uploading more movies than other videos.
Other videos are updated on this app, but posting movies is the top priority of the developers of this app. I can say that this app is for movie lovers, and no doubt every movie lover must have installed this app on his smartphone.
Sony Crackle
Sony Crackle comes to the last spot, and here is how. I've mentioned it on the 7th number doesn't mean that this is a bad app. This app is famous because of many reasons. The developers add the newly released stuff in less than no time.
The videos are in 1080p results, and one other good thing that I like is, trending videos are shown on the top. There is a separate page of the videos that people are viewing the most. Some people follow the trend, and by opening the "Trending" page, they can enjoy many things for free.
Conclusion
So these were the seven best alternatives to Netflix. I hope you will enjoy every app when you use it. Content on these apps is free, and the menus are easy to explore, so don't worry if you are a newbie. You don't need to be an IT expert to view the content on these apps.
Also Read: Voice SEO: How to Do Voice Search for Your Online Store
Related posts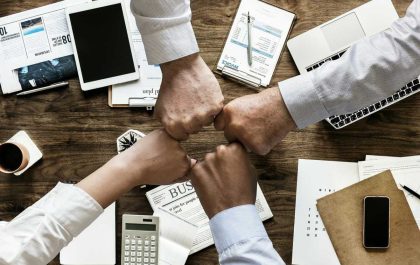 The Next Generation of Leaders: Insights from IB Business Management
With rapid globalization and technological developments, leaders have never been in greater demand. The International Baccalaureate (IB) program, widely acclaimed…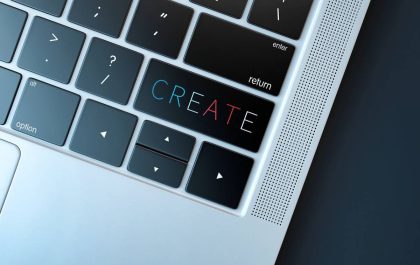 Unleashing Innovation: The Secrets Behind Successful Slot Game Developers
1. Introduction In the dynamic world of gaming, slot game development stands out as a thrilling and innovative field. In…