Regular use of voice search has increased significantly in the last half-decade, particularly among smartphone users. Data shows that at least a fifth of all queries from mobile devices are voice-initiated. In the early days of voice searches, many inconsistencies affected accuracy of presented results. But at the moment, more than 90% voice searches on Google are accurate.
Customers that use voice search apps are only bound to keep increasing. So, if you plan to keep up with the latest market to source customers, you need to leverage voice SEO. When you know how to do voice search for your online store, your business is bound to grow.
In this article, we'll see how you can boost your online store visits with voice search optimization. Maxing out what this post provides positions your digital marketing campaign for success on all fronts.
How to Boost Your Online Store Visits with Voice SEO
1. Boost searches that target natural language
Natural language processing is an integral factor in creating search queries, but with few differences. Typing search queries need a lot more effort than speaking voice commands into an engine. So, it is important to construct v-SEO to fit how people talk rather than type.
With a host of voice searches relying on natural language expressions, you won't do much with regular, typed keywords.
Your content should focus on long-tail keywords as most voice searches will contain more process-able information. The best way to leverage natural language processing in response to voice searches is through brainstorming and using essential tools.
Get your team for in-house brainstorming sessions on what kind of keywords customers may use for voice searches. Also, you can use essential tools to gather relevant information about what customers talk more about online.
Gathering enough information and running your pages in-line with these potential queries helps position your online business.
2. Target featured snippets
Featured snippets are important in an effective voice SEO campaign. Google and other search engines place featured snippets high up any other result in queries.
Google and Siri are powerful when it comes to delivering snippets to voice searches, others like Amazon's Alexa are product-oriented.
Snippets are bound to perform better on your high-performing pages, but can also boost some underperforming pages. If you want your featured snippets to reap full rewards, you must do the following:
Add relevant keywords to the target page's URL
Include top keywords to your page's main title (with H1 tagging)
Feature most relevant keywords in sub-headings (with H2, H3, or H4 tags).
When you add these to clear, concise answers about search queries, your pages will likely appear in voice search results.
Also Read: A Quick Peep into A few Walkme Competitors
3.  Optimize your searches for questions
Most customers will usually query "where's the nearest grocery store" instead of "grocery stores in Florida".
Why? Voice searches are submitted as questions more than phrases. It is important to optimize your website with relevant keywords, but adding potential voice search terms on-site is SEO gold.
Your FAQs sections, sub-headings, and other sections of your pages are great options to optimize for voice searches. Add trigger words (terms that make searches more conversational) and relevant search terms to your pages as much as possible.
Some of the most common trigger words are the, I, what, how, where, to, for, etc.
4.  Increase your strategy across voice search applications
There are at least half a dozen choices when it comes to popular voice search applications. Siri, Alexa, Cortana, and Google Assistant are the most common applications voice search applications use.
Most of these voice search apps use different algorithms to suggest results users see. So, your voice SEO effort cannot adopt a one-size-fits-all approach. Target the apps your potential customers your customers use more to determine how to tailor your v-SEO effort.
5. Capitalize on local searches
Online businesses with a stronger local presence should focus on local SEO, for text and voice. Such businesses should create on-site content that covers the scope of their product listing.
A potential bookstore customer based in Chicago will likely search for "bookstores in Chicago" instead of "bookstores in Illinois". If you focus your effort on local searches, your site could be the first in a related voice search.
Important Things to Note about Voice Search Optimization
Over 20% of all voice searches target local content
Voice searches are more conversational in form and are usually longer than typed search queries
Searches for personal assistance information makes up most requests through voice searches
Google prefers short and concise answers to voice queries
50%+ voice searches are made through a smartphone
The majority of voice searches contain "near me" in their queries
60% of relevant answers through voice searches return a Featured Snippet
Shorter loading times for your website pages increases chances of it being returned as a main result to queries
Last Word
Voice SEO is an indispensable part of any successful digital marketing campaign. If you want your online store to remain successful, you need to incorporate an effective voice SEO campaign to strategy.
VSEO revolutionizes how people engage search engines and other smart devices every day. Customers are increasingly keen on voicing out their search query more than ever, so beefing up VSEO is a must-have.
When you know how to do voice search for your online store, you open an immense world of possibilities. Amass a massive market easily with practical, proven VSEO practices. You don't want to be left behind when your competitors already have a handle on voice search queries.
Related posts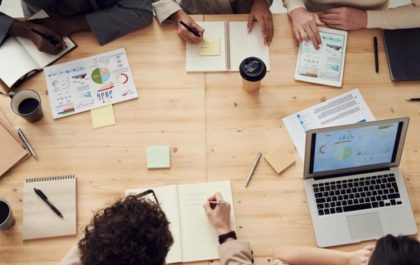 How to Plan a Project That Is Guaranteed to Succeed
Planning and executing a successful project can be a challenging task, especially if you have never done it before. But,…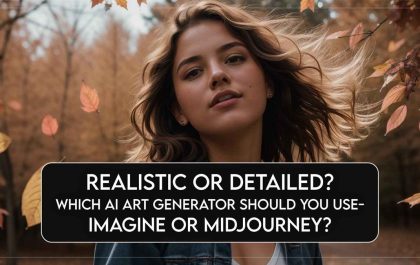 Realistic Or Detailed? Which AI Art Generator Should You Use – Imagine Or Midjourney?
Setting the Stage for AI Art Generation Artificial intelligence (AI) art generation is a rapidly developing field with the potential…