Global digitalization has penetrated so deeply into all spheres of public life, including finance. Global fintech market reached a value of nearly $127 billion in 2021, and is expected to reach $309.98 billion at a CAGR of 24.8% by the end of 2022.
In this blog post, we'll discuss what fintech is, what features a fintech app must have and walk through the stages of fintech app development creation.
Let's start!
What is FinTech?
Financial technology (abbreviated as fintech) is a relatively new term that applies to any emerging technology that makes financial services more acceptable to the greater public. Think of the difference between walking into a bank to request your balance and the ability to receive that data via your smartphone and you'll have a clear picture of what fintech is.
Core FinTech App Features
Some key fintech features are:
Fintech apps deal with customer's financial data and any data leaks can hurt your reputation. Thus, a fintech developer must implement blockchain, encryption, biometric and two-factor authentication, data obfuscation, and other security measures.
Besides a high level of security, the application should be minimalistic and unburdened by unnecessary graphics elements.
You can create a seamless payment processing experience and integrate your fintech app with say Google Pay so that the individuals can make purchases from the different corners of the world.
Machine learning. Artificial Intelligence algorithms take data from different sources, analyze it, and make recommendations.
Requirements may also vary according to the type of fintech apps. It's high time to walk through stages of fintech app creation.
Fintech App Development Steps
To build a fintech app, you need to:
1.Determine Your Niche
Before starting with the development process, it is important to determine your niche. You need to figure out the kind of fintech solution you want to create and the area of fintech on which you want to concentrate.
2.Define Your Features
Once you've determined your niche, you need to decide on features for your application. Main features are as follows:
Data Analytics
API Integration
Automation
Machine learning
Customization
Cost reduction
Third-party authentication
Blockchain
If you haven't dealt with a fintech app yet, the fintech application development company you've selected will help you include the essential components.
3.Create Intuitive Design
In this stage, the focus is to ensure that an interface offers all the necessary features and it is not difficult to navigate around the app.
4.Ensure Legal Requirements
Fintech applications must comply with many privacy laws determined by the countries the app is created for.
5.Test Your Product
After the developers complete the coding work, the next step is to test your product. Along with finding possible errors and mistakes, the tests also help you determine whether the application that is under development can effectively meet the business needs of the target audience.
A Final Note
The adoption of fintech keeps rising along with the demand for user-friendly online services. What do you need to make your product successful? First, understand what your customers want, and second, have a step-by-step plan to build your ideal fintech app.
Related posts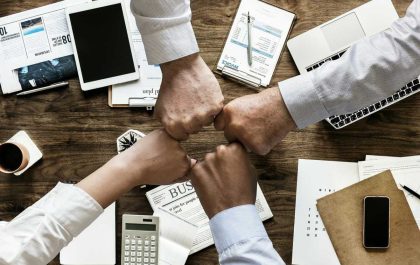 The Next Generation of Leaders: Insights from IB Business Management
With rapid globalization and technological developments, leaders have never been in greater demand. The International Baccalaureate (IB) program, widely acclaimed…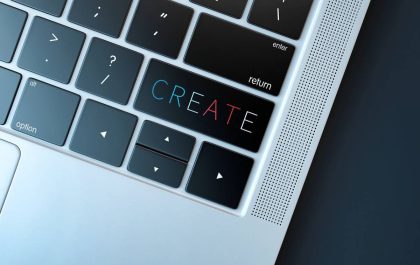 Unleashing Innovation: The Secrets Behind Successful Slot Game Developers
1. Introduction In the dynamic world of gaming, slot game development stands out as a thrilling and innovative field. In…