Planning to host your very own business event this year or next year? There are a few things you should consider before sending out the invites!
Wowing Your Customers from Start to Finish
Welcoming potential customers and clients to an event is an exciting time for any company, and rightly so! However, hooking up with your consumers is what marketing is all about.
So, what does it take to write a successful business event?
Here are five things that every organizer should keep in mind when hosting a business event at their premises or hosting an after-hours event at a larger event such as an exhibition.
Amazing Entertainment
People attend business events to network and also enjoy themselves. However, if there are not enough things to do during the event, they will lose interest and not enjoy themselves!
Event entertainment doesn't have to cost you a lot of money. You can make your event entertaining by incorporating fun activities relevant to your event's theme or hiring professional entertainers to help keep things going.
Planning a big reveal? It is best if you keep these activities hidden from your attendees until you're ready as part of the secret surprise reveal!
Your Audience's Needs and Wants
To organize a successful business event, the starting point should be analyzing the needs and wants of your audience. It is not enough to invite potential customers and investors to an event; you have to understand who they are and offer them something they desperately need.
Whether the event is for your customers or your employees, it should be tailored to their needs.
Must Read: How Do You Write An Outline For A Persuasive Speech?
Well-Defined Goals
Every business event should have a clear purpose. For example, you might be organizing a seminar on "employee etiquette," or "How to boost your sales," etc. The goal of the seminar should be very clear and easy to understand.
A well-defined goal can help you address relevant and interesting topics for the audience and ones that will make them come back for more even after the event is over.
Having a goal helps you stay focused throughout the process. It also helps you measure success easily once you are done with everything.
An Ongoing Process
Remember that every event should be an ongoing process. Your business event will not last if you don't keep the momentum of the day going after the program or presentation is over.
To do so, you need to plan what comes next and how you will be communicating with your audience.
All your communication channels must be in place before you start the event to be ready for anything. There should also be a clear line of communication between your attendees and yourselves so that everyone knows what's happening and your team can step in when needed to address any issues or queries.
A Content-Rich Experience
A business event should be all about the attendees and their experience in return for their time. Therefore, providing them with a meaningful experience is what you should keep in mind when organizing an event.
A content-rich experience not only makes those hours spent valuable, but this experience also helps you build credibility as a serious organization.
Also Read: Which Laptop is Best for Work: Fight between Dell vs HP Laptops
Related posts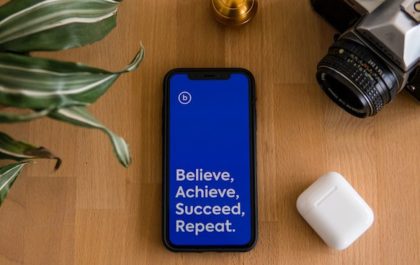 What can we expect for the future of Flutter in 2023?
Undoubtedly, mobile applications have become an essential element for most companies in the digital era. As smartphones are more commonly…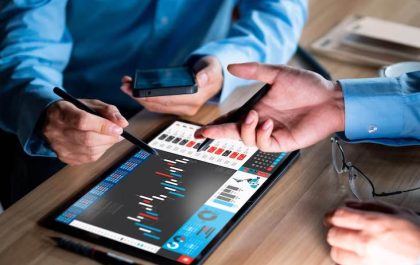 How can you Make Money on Forex without Special Knowledge?
Whether it is possible to make money on Forex without investments has always interested those who are looking for passive…