Did you get a new laptop for your personal or professional needs? If yes, and if you are a first timer, then it is advisable to go through the title of this article which basically highlights the comparison between Dell and HP laptops.
Purchasing a laptop is not an easy task; it requires a lot of thought since there are so many things that are involved in buying a laptop. The best way to take your decision is by research, read articles and not just one but multiple comparison among top brands in the market like Dell and HP laptops.
Dell Vs HP Laptops
It is very important that you know your requirements well before investigating on the market. It would be foolish to buy a laptop and then being unable to use it as per your expectations. There are some things which must be kept in mind while purchasing a laptop like what's the purpose of buying a laptop? What is going to be your primary use of the laptop? For what programs are you going to use on your laptop?
Once these questions are answered, it would be easy for you to buy the best Dell or HP laptops. Whether you go for a dell laptop or an HP laptop is totally up to you and here in this article we will try to highlight some of the important points that may help you decide better.
1- Design
Dell laptops are very slim and sleek, light weight and easy to carry around. The material used in the making of Dell laptops is top notch quality plastic which makes it durable too. There's an assortment of colors available on the surface of a dell laptop; from all black to pink color combinations you will find a variety for your choices.
HP laptops also are very similar to Dell in design; they also have a sleek and slim body which makes it easy to carry around. The looks of HP laptops stand out when compared with dell, mostly because the color combination is more vibrant and a bit bolder than what we find on a dell laptop. As compare to Dell, HP laptops are not as light weight; they are comparatively heavier than dell laptops.
2- Shape and Size
Another important thing which you must check before buying a laptop is the shape and size of it. If you plan to use your laptop very often on the go then thinner and lighter laptops would be better for you, but when it comes to playing games or watching movies then a bigger laptop would be better.
HP laptops are comparatively heavier and bulkier than Dell. The size of the HP laptop is also larger when compared to Dell; this is one thing which most people complain about with HP laptops, as they feel that it restricted their movement while using it on the go.
Dell laptops are known to be the slimmest laptops out there in the market. It is very sleek and thin in design which makes it easy for people to carry it around. Therefore, many people consider Dell more convenient for work purposes.
3- Performance
These two brands both have a great track record of producing high quality laptops that work really well; however, when you talk about the performance section, then it is better to draw comparisons between the performance features of both brands.
A high end HP laptop will cost you a heavy price, however; when you look at its performance capabilities then it's worth every penny you invest in it. They are designed to carry all your professional needs as well as entertainment purposes while you are on the go. The only downside of a HP laptop is that it does not take much time to heat up and could be a pain for people who use laptops on the go.
HP laptops have powerful processors which will support most of your high end games and programs. They have a very powerful graphic card which is needed to support games like kill shot ultimate, glu mobile even if you run them on low resolution. These laptops are also known for their speakers' quality; they have a very good sound system with Dolby surround technology making it possible for the user to enjoy music while doing other things on their laptops.
HP laptops are more professional in nature; they feature a lot of programs which will help the user to perform tasks swiftly. They also have very powerful processors and graphic cards that make them stand above many other brands when it comes to performance.
Dell laptops are much cheaper than HP laptops, they are made for people who need a laptop for regular use. They run programs smoothly and have great performance capabilities which make them worth the money you invest in it.
Dell has very powerful graphic cards; they can run most of your games without any problem but the only downside is that some old models of Dell laptops have a very low graphic card which makes it hard for some of your games to run smoothly.
HP has good speakers' quality; they sound good but the only thing is that they are not the best in this category. The sound produced by HP laptops lacks bass and depth as compared to Dell laptops and also it's not found on all models of HP laptops.
4- Battery
HP laptops have a very amazing battery backup; they can run for more than 5 hours and almost 6-7 hours on a single charge. They are also lightweight which makes it easy to carry them around, the only thing is that they get heated up really quickly, so if you use your laptop on the go then you must make sure that you have a cooler with you to keep it cool.
Dell laptops can run for a long time after you charge it up; they can almost run for 5-7 hours on a single charge which makes them ideal to be used on the go. They are also lighter in weight when compared to HP laptops making it easy to carry around while traveling.
Conclusion
If you need a laptop for work or school, the Dell and HP products are both great options to consider. The biggest difference is that Dell has more of an emphasis on design while HP focuses more on power. So if you're looking for something sleek with plenty of storage space then go with the Dell laptops; but if you want a powerhouse computer that can handle anything thrown at it without blinking an eye, we recommend going with the HP laptops.
Also Read: Self-Storage SEO: Tips To Increase Your Site's Visibility And Traffic
Related posts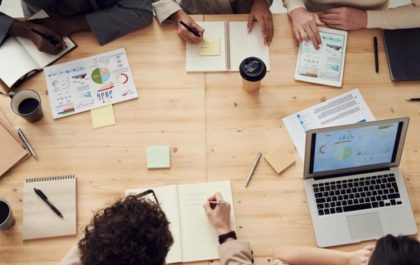 How to Plan a Project That Is Guaranteed to Succeed
Planning and executing a successful project can be a challenging task, especially if you have never done it before. But,…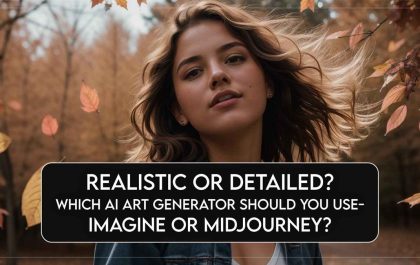 Realistic Or Detailed? Which AI Art Generator Should You Use – Imagine Or Midjourney?
Setting the Stage for AI Art Generation Artificial intelligence (AI) art generation is a rapidly developing field with the potential…