For many people, starting a business is a difficult endeavor, especially when this is your first time. And while going into this new unknown venture, isn't it very common having lots of questions and self-doubts? But if all fall into the right place, it provides you with independence, variety, and the possibility for a lot of money, coming with its own set of difficulties and challenges.
One of these obstacles is financing a business in its early stages. Either through investments or by other sources. Though there are many online tools from which you can even track the risks of your investment, rise, and fall when financing a business. Tools like hedge fund performance, etc. Here are five options for funding a startup company. Let us dive into them.
1.Crowdfunding
Crowdfunding is a method of raising funds from a large number of individuals for a certain project, economic enterprise, etc. It is the process of raising small amounts of money from a large number of individuals for a particular project, commercial enterprise, or social cause.
These businesses can get off the ground or start new projects by acquiring the essential cash flow boost by crowd funding. The majority of these campaigns take place on the internet. Further, they have specified deadlines for raising funds, and declare specific financial goals.
2.Lenders And Bank Loans
This is one of the easiest and quick ways to handle your financial problems for business or others. But take into consideration that getting a bank loan and the amount you get rely heavily on your credit history and any existing debts. In that case, it is always a better idea to take financial advisors' help, and a hedge fund manager can help you in this.
Banks are more willing to lend money to people who have shown themselves to be trustworthy. Failure to repay a loan can result in steep fines, high-interest rates, and, worst-case situations including the business, etc. Look for banks and lenders that provide the finest loan terms. Well, you shouldn't go to the first bank that provides you the services you require. Do a bit of your research going through all the options and decide what's good for your business.
3.Collaborating With Others
It's usually beneficial to have partners along the way while starting a business. They can provide a fresh viewpoint and provide new ideas that can benefit your company. They can also help you raise the finances you need to turn your vision into a reality.
But before seeking suitable partners, consider some important factors first. Such as if they share the same vision and have a wide range of abilities. Because you won't definitely like to hire someone with whom you will disagree on the direction your company is taking. Further, You should seek someone or a group of people who can bring something new to the table.
4.A Second Job
People who are starting a new business, prefer to opt for a secondary job in order to raise funds for their business. Building a client or customer base and getting trade flowing takes time before making their business to be their full-time job.
Having a second job can provide some regular revenue that can be invested directly into the firm. That would help it expand and provide you with some financial security when you start.
5.Trade
Traditional finance solutions may be difficult to come by or may not be able to meet the needs of global supply chain participants. Trade finance organizations can act as catalysts for business growth by serving the specialized financing demands of enterprises like yours.
Unlike bank financing, which is shown as debt in your ledger, trade finance can provide off-balance sheet money. It not only fills the financial gap but also allows you to increase your funding to match your sales. Any corporation aiming to expand its market share would benefit from this.
Roping It Off
We have gone through some of the most significant and practical ways to boost your finances if starting a new business of your own. The most useful ways to raise the fund for you to pursue your dream of starting a business.
And if you are unsure about the schemes and other financial tools trending nowadays, you must take a financial advisor's help. Such as a hedge fund manager in that case or other investment or financial advisor. Going into the unknown can be frightening, but with the right idea and the appropriate funding, you can make your dream a reality making your finances grow!
Also Read: Things to Consider For Christmas Clothing
Related posts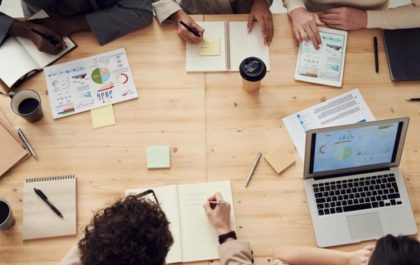 How to Plan a Project That Is Guaranteed to Succeed
Planning and executing a successful project can be a challenging task, especially if you have never done it before. But,…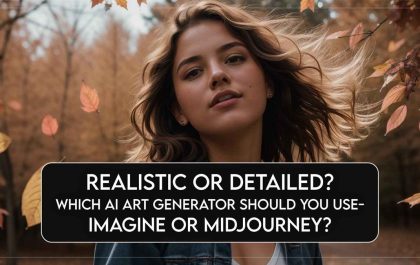 Realistic Or Detailed? Which AI Art Generator Should You Use – Imagine Or Midjourney?
Setting the Stage for AI Art Generation Artificial intelligence (AI) art generation is a rapidly developing field with the potential…