There are thousands of mobile app development companies in today's technology-laden world. These companies play an integral role in developing matchless and inventive apps by considering your target audience. So, why should you hire a mobile app development company?
It's because the company comprises professional developers who will work passionately and dedicatedly for your business.
The experts you hire will provide the best solutions and utilize their efforts to make your business flourish. The company you will be working with most likely will have vast experience. That will help them make sensible decisions for the betterment of your business.
Another reason to avail the company's services is that the company will have seasoned individuals with a broad perspective and good analytical designing skills.
Besides, a good company will have trustworthy, hardworking, and loyal developers who will work with you side by side. These developers and product teams testing the strategies aim to get 100% QA automation and seek the most optimum results.
So, the thing is, how can you find an ideal company that can accomplish your requirements? Which company can effectively execute the plans and strategies in order to make your business grow?
This article will walk you through 8 tips to choose a mobile app development company.
Look for the Experienced One
Once you have decided to get a mobile development company's services, you need to learn about its experience and expertise.
So you should give your project into the hands of a company that possesses profound experience in the field.
You should ensure that the team you will hire maintains experience in building iOS or Android Applications?
The company, highly experienced in multiple mobile app development programs, will furnish you with more opportunities to execute your plan.
Apart from that, the company will help you choose the right strategy to cope up with your business requirements. A seasoned company will work day and night for the success of their clients.
Therefore, you should always check what tech and competency skills they have to implement.
They should be able to create apps most efficiently with advanced solutions.
Another notable thing you need to ask the company about is domain expertise. An experienced company will help you bypass major development traps in this field.
Also Read: Why Do Brands Prefer Instagram Over Other Social Media?
Ask for the Portfolio
After preparing the list of your desired companies, you need to research their portfolios. Their previous work will help you identify their expertise, domains, and way of working. Before getting them onboard, you should ask the company whether they worked before on a project which was similar to your business. Their portfolio will help you look into their background and expertise.
You need to see the company's success stories and case studies that demonstrate a track record of placidly produced mobile applications. You can demand them contact their previous clients and you can ask them whether you should rely on the company or not.
App Development Cost Matters
This is one of the most significant parts of hiring the services of a company. One thing you need to understand before making your budget is that you shouldn't fall for the lowest price. Always remember quality matters the most, and quality demands you to make a generous budget for your projects. Mobile app development is a complicated method requiring the expertise of several specialists and comprising many steps. The cost hugely depends on the mobile app features and functionality, choice of platform, technologies, design, etc.
When it comes to evaluating an app and analyzing project costs, you need to ask the company to give a detailed analysis of the job so it would be clear for you what it involves.
Make Your Communication Transparent
Communication plays a vital role in your business partnerships. Your business success greatly depends on your communication with your company. The app development project carries several team members such as BAs, PMs, Developers, Designers, and QA Experts.
So, all of them should possess excellent communication skills to guarantee smooth success and outstanding performance.
In most instances, it isn't easy to check how skilled employees are until you start communicating with them.
Besides, the management's internal and external communication process depends greatly on communication tools.
You should ensure you choose a company that uses the programs most fit for you.
Make sure your company is client-focused
Bigger companies are not always better. The most important thing is to understand that the team attached to your project is well-built and fully loyal, has a broad knowledge of your story, and delivers excellence constantly. Good software companies offer clients more personalized services to answer their needs and requirements swiftly.
Secondly, when it comes to choosing a good company, you will notice that the company is small, but they will deliver big results.
Maintenance and Support
You should go for a company that is available for maintenance and support for a few days or months after happily developing a mobile app. There is a likelihood that you may encounter a problem that you would need to solve instantly after the app development has happily been created. You should go for a long-term contract with the company for support and maintenance.
Ask for App Testing
Another thing, you should ask your company for app testing. why you need to ask this? its because if you go to purchase a car, you take test drive similarly in app development, you should apply same formula. You need to ask for app access that was tested in the past. you should also give access to your end users and spend some time for their view on the same. It will help you bring positive results for your business.
TheITbase
TheITbase gives tech help to Audience. Learn how to utilize Technology by How-to guides, tips and also you can find cool stuff on the Internet.
Related posts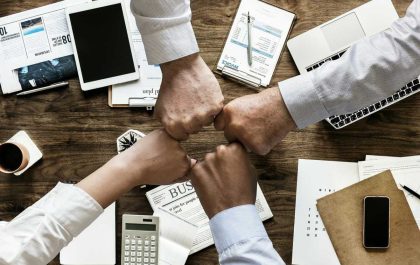 The Next Generation of Leaders: Insights from IB Business Management
With rapid globalization and technological developments, leaders have never been in greater demand. The International Baccalaureate (IB) program, widely acclaimed…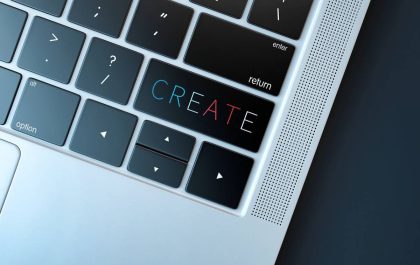 Unleashing Innovation: The Secrets Behind Successful Slot Game Developers
1. Introduction In the dynamic world of gaming, slot game development stands out as a thrilling and innovative field. In…