The brand represents the total of people's perception of your company's reputation, customer service, logo, and advertising. However, many businesses, especially small or new ones, make the mistake of ignoring branding efforts as they only consider themselves as a business and not a brand. According to them, brands are the ones with a considerable reputation and brimming business and national recognition. That is like the small businesses failing themselves by not trying to grow other than coming up with a logo, which is, in most cases, below standard and flashy business cards.
Irrespective of your business type, branding is an essential aspect without which you can't grow. Branding will help increase the values of small businesses and will give employees direction and motivation. Furthermore, find yourself with more customers once you have done proper branding for your business.
Reasons why Branding Small Businesses are Important
If you still think that branding is just for high-budget businesses, reading the different reasons highlighting the importance of branding might help you understand and change your mind.
Branding Creates Trust
When a customer approaches you, they will check about your company online or judge your company based on your logo and business cards. These aspects will help determine your company's professionalism. If there is proper social proof that your company's products and services are genuine, that will help create trust. This will help increase customers for your business which will help your small business to grow.
Improved Recognition
A professionally designed, very memorable logo for your business is essential to increase customers. The logo of your business is not something that should be given any less importance. The logo is the face of your business. Logos thus should be catchy and should convey everything about your business.
Also Read: 15 Great Online Tools to Improve Essay Writing Skills
Branding Motivates Employees
Employees who will carry your vision of your business and act for its growth are hard to find. When you fail to promote your business thinking it's too small, how do you expect to have motivated employees? Branding will help grow a company and make it proud, giving pride and motivation to the employees. This will help you generate more productivity, thus contributing to the growth of your business.
Branding Generates New Revenue.
With increased trust, recognition, and productivity, there is no doubt that your small business will start booming. If you brand your small business, there is no doubt that your business will start generating new revenue. This new revenue will even be capable of bringing profits to you within a few weeks. With the proper brandings techniques and steps, your business will start generating profits very soon.
Conclusion
It is evident that in today's world, branding is essential to all types of businesses today. There are some points that are to be kept in mind while creating a logo. For Example, while brand for a barbershop you need to get a Barber logo maker, no matter if it's a small business, if the motive is to grow the business, branding is a must. With all the benefits mentioned above, the importance of branding needn't be any more overemphasized. It's time for you to rethink and make the right choice now if you believed that a small business like yours does not need branding.
TheITbase
TheITbase gives tech help to Audience. Learn how to utilize Technology by How-to guides, tips and also you can find cool stuff on the Internet.
Related posts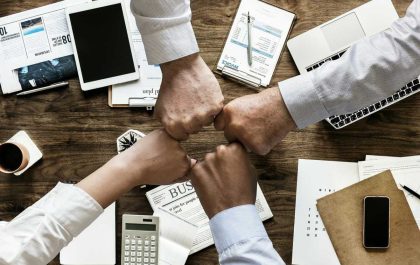 The Next Generation of Leaders: Insights from IB Business Management
With rapid globalization and technological developments, leaders have never been in greater demand. The International Baccalaureate (IB) program, widely acclaimed…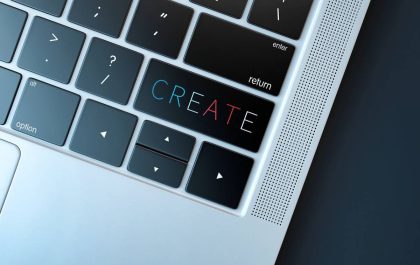 Unleashing Innovation: The Secrets Behind Successful Slot Game Developers
1. Introduction In the dynamic world of gaming, slot game development stands out as a thrilling and innovative field. In…