Essay Writing Skills: Writing essays, reviews, scientific articles, and other student papers is an integral part of absolutely any educational program.
For certain reasons, some students do not have time to prepare and doubt a positive result. In this case, you can order the writing of an essay. It is not difficult to find an ad with this type of service. But are all companies on the market honest and legal? How not run into scammers? You can find the answer at Writemyessays blog.
In this article, we have tried to choose the most useful applications and online resources that will help you write better and faster on your own.
How to get better at Writing Essays
To succeed in writing any student paper throughout your studies, you need constant practice, patience, and online assistants. Let's see what online resources can help us do this.
QDT
On this site, in an accessible form, you can learn about the most complicated grammatical rules that confuse foreigners and native speakers. If you want to feel better English and avoid offensive mistakes in the essay, then be sure to study the articles on this site.
Grammarly
A resource that will proofread your text and tell you what errors you make most often. You register and add Grammarly to your browser. When you write text, it underlines points of contention and suggests substitution options. You get an explanation of the choices in terms of grammar and vocabulary.
You can check an enormous range of texts: from resumes to personal emails. Most of the service features are provided in the paid version of the program, but the free version also serves as a great help.
No special knowledge or skills are required to work with this essay improver; absolutely anyone can master it.
Scrivener
Many writers use this application. Among its advantages are the following:
provides for the function of importing files with different extensions;
contains built-in tools for searching and organizing content;
the interface displays the table of contents, the main part of the written text, and various marks at the same time;
has a planning tool, a whiteboard for writing down ideas and important notes;
has an online writing tool for complicated writing, a distraction mode, and other useful features.
This app contains everything you need to improve essay writing skills and start to write quality text. The program is very handy, multifunctional, and extremely easy to use.
Novlr
It is a new, more simplified alternative to Scrivener. To learn better writing, you need to have essay writing practice constantly. The Novlr app will come to your rescue.
Particularities:
this program does not require any hardware;
has a nice and clear interface;
allows you to understand the capabilities of the application without outside help quickly;
offers day and night modes, which will greatly ease the burden on the eyes, especially if you work at night;
allows you to add small notes;
gives statistics: the number of words written per month or year; the amount of time spent on writing per day, week, and so on;
automatically creates a backup copy and allows you to save your work to Google Drive or Dropbox;
reminds you of the changes you've made and synchronizes them when you connect to the Internet again.
While the Novlr app isn't as versatile as Scrivener, it's much easier to understand and enjoy.
Hemingway App
An online editor that checks the readability of your text. It detects sentences that are too long and complex by highlighting them in yellow or red. The tool also points out extra words and advises which grammatical structures are best to use in an individual case.
Byword
Byword is one of the easiest yet most functional applications for writing texts. The advantages of Byword are as follows:
it supports Markdown, a lightweight formatting language;
it allows you to easily enrich the written text with quotations, notes, links, or lists (the extended version allows you to add video, audio, and large tables or diagrams);
allows you to drop text into Dropbox or iCloud. So you can start writing on your iPhone and finish it on your Mac;
it works not only with the standard .doc, .rtf and .txt, but also with .pdf and .html files.
Its application is ideal for inexperienced users who do not like to understand programs with many extra features.
Twinword Writer
Twinword Writer is an application that can help you improve essay writing and become a successful student. It is perfect for those who often have trouble finding the appropriate word to describe something. Enter a word or saying, and you will get a list of all sorts of synonyms that are likely to make the sentence more literate.
The developers guarantee that after some time of using this program, your vocabulary will grow significantly.
Write or Die
The developers of Write or Die say that it is designed to conquer the fear of "white paper", a creative crisis, and the bad habit of putting things off.
This program won't let you get distracted or lazy when you're writing. As long as you register, everything is fine; but unpleasant consequences will immediately follow, which are set in advance as soon as you stop. For example, you have stopped typing; the written text begins to disappear slowly, or only vowel letters start to disappear.
This app helps to motivate your creativity and improve your writing skills.
Written? Kitten!
It is a positive counterpart to the previous app. According to the users, this program helps to bring a bit of a pleasant touch to doing what you love – writing something. For every 100 words, it brings up a picture of a cute kitten that inspires you and makes you feel good.
750words
It is an online application with a simple text editor at its core and some additional features for your essay improvement. The idea of this app is as follows: every day, you have to write 750 words. The application will not check the spelling, semantic content of your text, errors, and formatting. But, it will very meticulously count your every word and let you know when the result of 750 words will be achieved.
It is an excellent choice for a person who wants to learn how to write or is experiencing a writer's crisis.
DailyPage
The DailyPage app is an alternative to the previous one. The tool allows you to train in writing various articles regularly. It helps to develop the writing skill to a fairly high level in a fairly short time. What is the essence of this program?
Every day, the built-in generator issues a task for the application user. Your job is to write a small text on a given topic by the end of the day; the matter can be completely different.
Don't be surprised if the app touches on your problems or asks you to write a text with humour. It is a great app for those who should improve their writing skills.
Also Read: 5 Best Paraphrasing Tools for Students
Mendeley
It is a free application that is designed to store bibliographic descriptions. Are you a graduate student or just a person who often edits or writes voluminous text? Using this program, you can view your research papers in pdf format, as well as sort them and classify in different ways. It will significantly save the time and resources needed to design links according to the required standards.
editMinion
The editMinion app is a robotic editor. It will help you edit your text more efficiently by detecting and correcting grammatical errors. Try it! It's a step on the road to literacy.
Getting ready for creative work
In conclusion, let's consider a couple of applications that will help you focus on your creative work and stay in a good mood while Essay writing.
Coffitivity
The developers claim that the Coffitivity app stimulates creative thinking. Its creation was inspired by American scientists who found that coffee shop background noises are the perfect aid for a creative person. They provide the right atmosphere, set the brain to work, and inspire the author.
This app will be very useful for students who are writing term papers, dissertations, and tests. However, it will not be suitable if the work involves accurate data and requires attention to detail.
Brain. fm
A lot of studies proves that certain music can improve concentration and help you focus. Brain. Fm developers have used these studies' results to create an app that automatically generates music suitable for certain tasks – work, research, and leisure.
Summing up
It is not an extensive list of applications that can be useful when writing essays, articles, or other written works. However, you should try each of these services and check out its positive aspects.
TheITbase
TheITbase gives tech help to Audience. Learn how to utilize Technology by How-to guides, tips and also you can find cool stuff on the Internet.
Related posts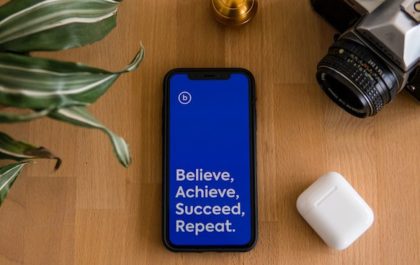 What can we expect for the future of Flutter in 2023?
Undoubtedly, mobile applications have become an essential element for most companies in the digital era. As smartphones are more commonly…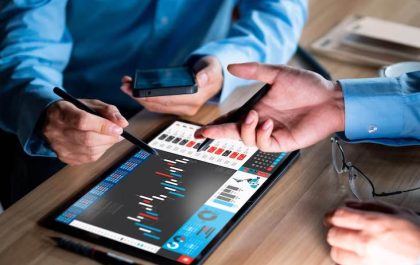 How can you Make Money on Forex without Special Knowledge?
Whether it is possible to make money on Forex without investments has always interested those who are looking for passive…