The car lovers have a reason to rejoice as Proton Iriz is all set to captivate their hankering for four-wheelers. Proton Holdings Berhad is a prominent automotive company based in Malaysia and actively involved in designing automobiles, manufacturing, distribution, and cars sales. Since 1985, Proton has remained one of Malaysia's nationally recognized car companies. Previously, the company produced rebadged Mitsubishi models but presently involved in producing budgeted vehicles based on their design.
Proton Iriz: knowing the Basics
The Proton Iriz is one of those cars that have been developed from scratch to sell it globally. It is a B-segment hatchback competing with some of the other renowned models, including Honda Jazz, Perodua Myvi, Ford Fiesta Sport, Kia Rio, Peugeot 208 Puretech, and Mazda 2 Hatchback. Here is what you want to know at a glance.
The car comes with two engines allowing the customers to choose from their perspectives.
The car included a 1.3-liter and four-cylinder engine at the outset with a modest output of 94 bhp and 120Nm of torque.
The high displacement of the 1.6-litre mill can develop 107 bhp at 5750 rpm and 150 Nm of torque at 4000 pm.
You can get the VT automatic in both engine capacities, although you need to face the restriction of the 1.3 Standard variants when changing the gears on your own.
Like all the Proton models, the Iriz includes the standard fitment of ESC with hill throughout the range.
Proton vehicles' range comes with four variants – 1.3 Executive CVT, 1.6 Premium CVT, and 1.3 Standard manuals.
The Proton Iriz Premium CVT flaunts a sporty look with a glossy black treatment on the roof, along with a front grille, mirrors and grills.
The car's entire body has a dual-tone front seat with a leather cover and a large spoiler at the rear portion.
The vehicle comes with basic warranty coverage of five years or 150,000-kilometer coverage, whichever is first.
Variations of Proton Iriz
The following are the variations and prices of Proton Iriz.
 The 2020 Proton Iriz 1.6 Premium CVT starting from RM 49, 900
2020 Proton Iriz 1.3 Executive CVT starting from RM 44,000
The 2020 Proton Iriz 1.3 Standard MT starting from RM 36,000
2020 Proton Iriz 1.3 Standard CVT starting from RM 39,200
Iriz: Setting New Trends
If you are demanding to set the trend with your car, the Proton Iriz allows you to keep the owning distinct. The vehicle is comfortably compact, secure, sleek, and sporty all the way. The seats of the car are made from semi-leather includes graphic prints (available in Premium 1.6-liter). If you are looking for ultimate comfort, Iriz is a truly path-breaking vehicle that creates a lot of excitement.
Also Read: Cozmo – The Smartest AI-Powered Robot Toy by Anki
Interiors of the vehicle
The Proton Iriz is modern and stylish yet does not compromise the practical features. When driving this sleek and elegant car, you can come across several audio functions, including the Voice Command that offers smooth navigation. Apart from this, you can stream online music and a 7-inch touchscreen. The 1.6-litre Premium variant of Iriz also comes with 4G and Wi-Fi features.
Safety
The Proton Iriz not only excels in looks but in safety features as well. Whether you are in for a long or short road trip, the vehicle's solid structure safeguards the people on board and allows them to travel with a relaxed mind.
Comfort is the key
Proton's vehicles embody efficiency at every stage and make it easy for them to handle everyday tasks. The Iriz synchronizes with comfort and convenience with features, such as "Follow me home headlamps" in 1.3-liter Executive, 1.6-liter Executive, and 1.6-liter Premium variants.
Dimensions
Here are the dimensions of the variants of Proton Iriz to know.
1.3-liter Standard MT
Length x Width X Height (mm)– 3945 x 1722 X 1554
Wheelbase  – 2555mm
Front and rear Tread – 1490/1490 mm
1.3-liter Standard CVT
Length x Width X Height (mm) – 3945 x 1722 X 1554
Wheelbase  – 2555 mm
Front and rear Tread – 1490/1490 mm
1.3-liter Executive CVT
Length x Width X Height (mm) – 3945 x 1722 X 1554
Wheelbase  – 2555 mm
Front and rear Tread – 1490/1490 mm
1.6-liter Executive CVT
Length x Width X Height (mm) – 3945 x 1722 X 1554
Wheelbase  – 2555 mm
Front and rear Tread – 1490/1490 mm
Proton has continued working on Iriz to establish it as one of the most accomplished models. Although it may not have been the Myvi Killer, it is one of those vehicles that is complete in itself.
TheITbase
TheITbase gives tech help to Audience. Learn how to utilize Technology by How-to guides, tips and also you can find cool stuff on the Internet.
Related posts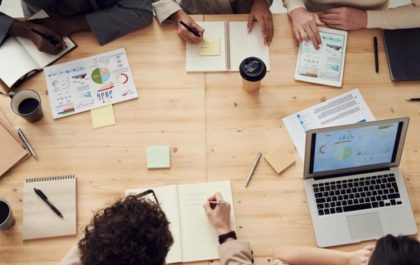 How to Plan a Project That Is Guaranteed to Succeed
Planning and executing a successful project can be a challenging task, especially if you have never done it before. But,…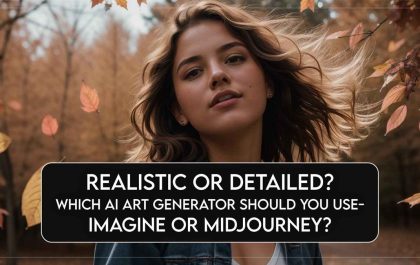 Realistic Or Detailed? Which AI Art Generator Should You Use – Imagine Or Midjourney?
Setting the Stage for AI Art Generation Artificial intelligence (AI) art generation is a rapidly developing field with the potential…