In this world of high competition, there are many rivals which in any way try to hinder anyone's business operations. They cause harm, especially by cyber attacking, i.e., stealing the data and then misusing it for their benefit. Technology has both positive and negative impacts on the business. The high rise in technology has created many ways to steal the confidential data of other organizations. But at the same time, technology is the only option for rescue from this problem. Organizations need to hire someone with the knowledge, capability, and competency to secure their business data and network information from such malicious attacks.
Due to the rising cases of cyber attacks, the need for ethical hackers has increased. Ethical hackers are professionals who are proficient in saving business data, information network systems, and databases. They are aware of all the tools and techniques which will protect the business data from attacks. This has increased the need for ethical hackers in the business plus increased the job opportunities for them. Seeing all this, those interested in this field are failing to do any certification course to get good exposure in the market. One of the courses is called the Certified Hacking course, which comes under the EC-Council. You can appear for the CEH exam with the help of a CEH course or self-study. This depends upon the student's interest. This certification helps in opening the way to more job opportunities and more knowledge. This is a legalized course, and for this, a non-disclosure agreement is signed, which ensures that the skills taught in this course will not be used for any illegal activity.
Following are some of the tips to ace the CEH certification:
Check a checklist of topics to study- This test has about 125 multiple-choice questions. So while preparing, make a list of topics to explore. The main issues are footprinting, scanning, firewalls, SSL, TCP handshake, sniffing, and many more.
Create a study plan- Once you have made a checklist, it's time to create a study plan. Make sure to be realistic about your objectives. Gather the material and schedule study time. Know all the details regarding the examination date, training method, course, subjects to focus on, etc.
Use the real-world surroundings to study- Get complete knowledge about the topics and use the real-world perspective to get practicality. You can also create virtual lab surroundings at home that you can efficiently use the tools and techniques. If you are getting CEH training in San Diego, they will guide you to do it at home by setting up lab requirements practically.
Get to know your exam- For a better understanding of the exam, visit the official website of EC-Council. The website will assist you with authorized training providers, exam topics, sample papers, and study material. Also, know about the details like the number of total questions, type of questions, time allotment, negative marking (if any), and passing marks.
Go for preparation course- Preparing for the CEH exam can be a bit tedious and is not a good strategy. External help will help you with all the tips and tricks to ace the exam. With the help of the certification course, you will be guided by a professional who will tell you how you can beat the exam. The students can ask questions and clear their doubts.
Practice sample papers- You cannot ace this exam without the help of sample or practice papers. There are about 125 multiple choice questions and the time limit is 4 hours. So you have only two minutes per question. So you need to be fast in time management and stress control. Take as many sample papers to increase your pace and confidence. Don't lose hope if you are not doing well in sample papers. Keep practicing those, and you will get better at it.
Clear your mind- While doing sample papers, stay focused and stay your mind away from the distractions. Give a proper reading to the questions, and do not hurry. Also, try to keep calm and don't feel anxious in any condition.
So above are some of the tips which will help you to ace CEH certification. 'Simplilearn' provides the best CEH training in San Diego and other places too.
Also Read: Tips to Ensure Your Car Is Safe
Related posts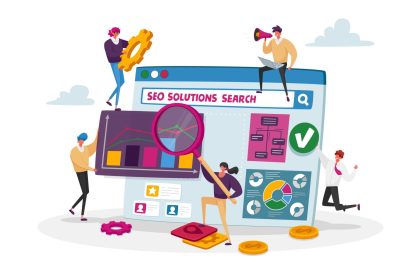 What Is Technical SEO?
In today's digitally-driven world, harnessing the power of search engines to improve your online presence is essential. One crucial aspect…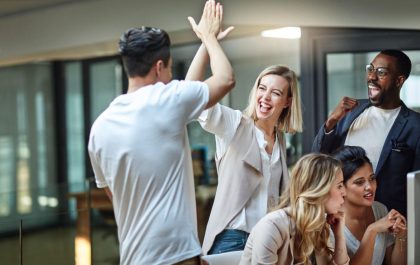 Winning at Work: Effective Strategies for Outstanding Performance and Costly Errors to Dodge
In order to succeed on a personal and professional level, one must do well at work. It necessitates the use…