Are you not sure what a great web design agency can do for your business? To give a clear picture of how a web agency can enhance the growth of your business by improving the holistic effect of your website, we have curated all reasons in a list. But before your process further, make sure you have a clear marketing goal that you want to attain through web marketing.
Let's go through the reasons why you should put your money in a web designing company.
1.Improve the Rate of Conversion
Improving the Rate of conversion is always the major goal of a business and this directly depends upon the viewers you have on your website. A custom web development expert will monitor the regular growth in the Conversion rate and optimize it by enhancing the overall look and feel of the website.
Not only this, a web designing agency will keep an eye on the contact portal, emailing form, and many other things so that your viewers can directly contact your organization.
2.Revamp Navigation
Smoother the navigation, better the rate of conversion because it defines the user experience. So, if you want users to stay on your website, make sure that it is easy to navigate and interesting to stay. Not only this, the speed of page loading should be fast enough so that users don't feel bothered while moving from one page to another. To maintain smoother navigation, the website should be mobile-friendly and run effortlessly on android and iOS devices. Also, the forms to subscribe and sign-up to your website must be on the right spot from where it can be accessed without an effort.
3.Better SEO ( Search Engine Optimization)
Search Engine Optimization or SEO helps the website to outrank its competitors and web designing and development plays a crucial role in the SEO process. A web designing agency will take care of your visibility on different search engines such as Google and Bing. SEO can only provide results on well-designed websites. So, to appeal to users as well as search engines the website should be "easy to navigate".
4.Finer User Experience (UX)
User experience cannot be overlooked as the interest of users is the driving force for a website. Therefore, user experience should be at the utmost priority because it affects SEO and CRO very closely. Therefore, Google is more inclined towards the website that follows the rule of "Great UX Designs". The more you make your website visually attractive the more chances to gain a better user-base rise sharply.
As we mentioned above, users prefer those sites that have better navigation and are free from all navigation problems. And all this can only be achieved with the help of an experienced web agency. From posting quality images to compressed video thumbnails, a web design company handles everything for you.
5.Increases Trust Among Users
Do you ever rely on a website that is poorly designed and hard to navigate? The answer is NO! And this is why every website needs a web designing body so that it can appeal to its users. To update the design of the website and add the features which your competitors might have to lure users, a decent web designing agency is what you need. If you want to generate leads via online orders, it becomes necessary to look trustworthy and your reliability is reflected through the design and comprehensiveness of your website because users will be afraid to pay money through a poorly-looking website. In a nutshell, users will only trust your business, if they can trust your website so make sure you choose your web designers wisely.
6.Outperform Competitors
Another reason why you should hire a web designing agency right now is: Your competitors are hiring them and utilizing their skills to outrank you. Therefore, to beat your competitors you need to rely upon web designing agencies as well. They will not only enhance the look and feel of your website but also eradicate old and outdated elements that can affect the overall quality of your website.
So, if you don't want to lose your lead to your competitors you need more well-designed websites than what they have. Make sure whenever a comparison occurs between you and your competitors, your website always stands out to viewers and this can only be achieved with the help of a skilled web designing firm.
Conclusion
To conclude, it can be said that web-designing is the backbone for an online business and if you don't want your business to stay behind the race, you should not hesitate to invest in a web designing agency.
Also Read: Which Machine Learning Applications Should Your Business Us
Related posts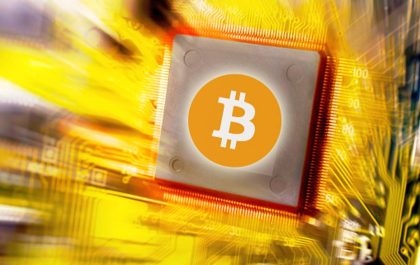 Reasons for oil industries to adopt bitcoin.
Today, trading is considered to be one of the most critical opportunities for generating income out of anything. You can…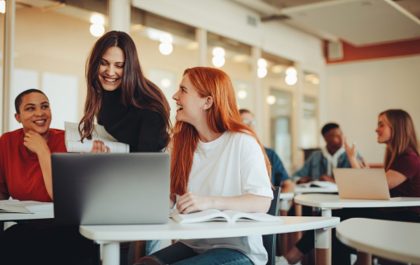 The Top 5 Technology Trends in Higher Education You Need to Know for 2023
The future of higher education is here! It's hard to imagine what higher education in 2023 will look like. Still,…