We are residing in a world where competition is rising in all fields. And it is becoming necessary to have a competitive advantage to overpower the competition in the field of marketing. There are hundreds of marketing strategies available. But, among all the strategies, one can bring your consistent sales from the very first day. It is a social media advertisement, which is served to social media platforms' users. It is used to serve relevant advertisements based on the interactions of a social platform. The popular types of social media advertisements are discussed below.
Facebook advertising:
Facebook is a social media site or network used universally and is the most popular among all other social media platforms. It provides the advertisers with an unmatched opportunity to reach everyone and anyone virtually. When the topic is about eCommerce, Facebook offers unparalleled lead generation. The most common social media advertising campaigns are- ebooks, giveaways, whitepapers, product coupons, free shipping, limited-time offers, and a lot more. Facebook allows its users more advanced targeting than any other available advertisement platform in the world. The advertisers can target by job description, past activity, interest, location, and several other useful criteria. There are three parts to set up and run your Facebook ad campaigns. Just set up your ad, set up targeting, and finally set up retargeting.
Instagram advertising:
Currently, Instagram is also becoming very popular and is one of the social media platforms that has the highest rate of audience engagement. Instagram is a video and image-heavy platform. The sellers of visually appealing products or who can incorporate visual elements into their ad campaigns are likely to perform the best on Instagram. If a seller can align the characteristics with their buyer persona, Instagram can prove to be the best. One can directly link their Instagram ads to a product page or any other landing page based on the advertising statistics. Thus, leading to better product engagement.
Twitter advertising:
The concept of breaking news is revolutionized by Twitter. It provides unmatched user access and allows its users to get connected with both mainstream influencers and niches. It is a viable network when it comes to organic engagement. The brands do not need to pay to reach their followers. And this particular fact improves the value of this platform even in the case of running paid ads. Twitter ads are currently used by the eCommerce stores for driving brand awareness. Besides, it also helps the users to promote some specific products for facilitating direct conversions. Some of the different types of campaigns on Twitter are- Promoted Tweets, Promoted Trends, Promoted Accounts, and Website Cards.
Pinterest Advertising:
Pinterest is unique and visual. And it is a highly targeted platform towards women and has a more female user base than males. For eCommerce sales, Pinterest is widely known as a strong platform. Engagement in Pinterest is very high. The images are mostly built around the creation of custom products. Pinterest is intentionally used by users for finding and buying creative products. The eCommerce retailers prioritize this platform because of its highly valuable targeted search engine that they use for promoting their products and brands. Just be creative, focus on the latest trends, engage with your followers, stay detailed, and focus on where your pins are linking.
LinkedIn advertising:
LinkedIn is a social platform that revolves around the B2B market primarily. In this platform, you can find the most elevated disposal income and highest quality leads in several industries. The industries that meet the highest success with having LinkedIn by their side are- secondary education, recruiters, and high-end B2B services and products. There are three types of LinkedIn ads- Sponsored InMail, Sponsored Content, and Text ads. The users can target by company, size of the company, location, titles, age, seniority, skills, and education. All these can be highly effective for B2B purposes. The users can focus better on their professional challenges and problems. LinkedIn's value lies mostly in the groups. The users just need to look for ways to reach them with their ads and ad campaigns.
Conclusion:
We can finally conclude that there are several types of social media advertisements. But, to decide which one you need, you will have to look at your requirements. Based on your products and service and who your target audience is, you need to choose an ideal platform. Before commencing, plan your strategies, research your product and service's demand in the market, and how significant it is in the market currently.
Also Read: Which Machine Learning Applications Should Your Business Us
Related posts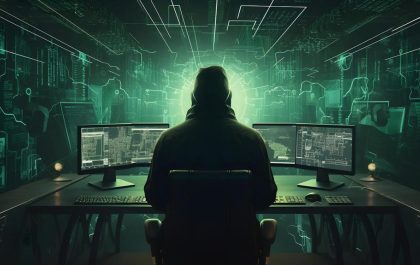 Cybersecurity's Blind Spot: Understanding the Scope of IP Theft in Healthcare and Pharmaceutical
Anastasios Arampatzis In the rapidly evolving landscape of the healthcare and pharmaceutical industries, intellectual property (IP) stands as the foundation…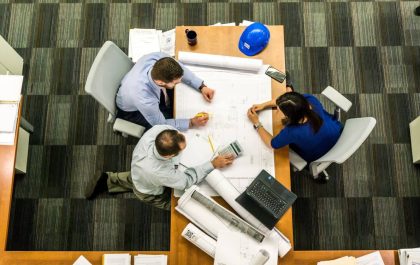 Data Analytics in Revenue Cycle Management (RCM): Leveraging Dental Software for Insights
The healthcare industry has been undergoing a major transformation in recent years, with a growing emphasis on data-driven decision-making. This…