Digital media: Today, companies usually have a couple of seconds to get their messages across to the customers to get their attention. Remember many companies are competing for the attention of the same customers. Customers can now spend the time to gather more information about the products or services they want to purchase. This is the reason why they actively search the websites of companies and other online sources to collect information before they make critical purchasing decisions. 
The marketplace for consumers has also significantly changed with the coming of the COVID-19 pandemic. Customers are now preferring to do business online, making it important for businesses to start using digital media to engage and interact with their customers. This article discusses everything about digital media.
Understanding Digital Media
No doubt, media has evolved over the years, and the internet is now popular with many customers and businesses. Companies are using digital media for their marketing activities.
Digital media refers to digitized content that you can send across any medium. Good examples of digital content include digital videos, audio, sports social media, and many more. Simply put, this is the content that you can create and share in a digital format so that customers can consume it. 
Considering that there are various forms of digital media, it's understandable that companies and people take it as a versatile and valuable marketing tool. It's a good idea to use it because it's cost-effective and easier to customize for the specific needs of your business. 
Also, you can use digital media to send a well-formatted message that is engaging to your customers and even change it when you utilize different digital platforms. And, digital media tends to capture the attention of your target customers. It also allows you to send unique marketing messages to potential consumers.
Online Customers
Regardless of whether someone is interested in your company, brand, or anything else, the first thing they can do is research online to learn more about you. Most consumers usually expect you to have a social media platform and website. Therefore, they can check customers' reviews to learn what the previous customers are saying about your business. They can also figure out whether or not it's a good idea to do business with you. 
Hence, if potential customers don't find you online, there is a good chance that they can conclude that you are running an illegitimate business. As a result, these potential customers can choose to do business with your competitors. 
It's worth noting that to have a successful business, you should always find out what your close competitors are doing so that you can learn something. By doing this, you can know what is working with your marketing strategy or not working. Many businesses have a web presence, so make sure that you should do several things that they are doing. You can find out the type of content they are using, the presence of a blog, or if they use digital content like videos and audio.
Also Read: 9 Reasons Why You Should Have A Digital Marketing Plan In 2022 
Related posts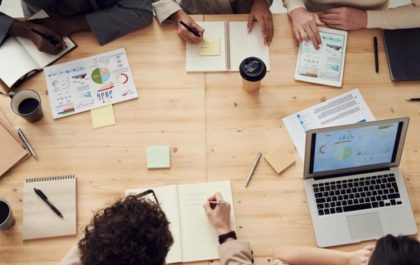 How to Plan a Project That Is Guaranteed to Succeed
Planning and executing a successful project can be a challenging task, especially if you have never done it before. But,…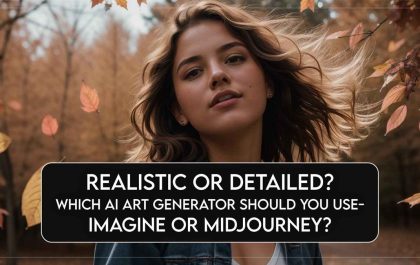 Realistic Or Detailed? Which AI Art Generator Should You Use – Imagine Or Midjourney?
Setting the Stage for AI Art Generation Artificial intelligence (AI) art generation is a rapidly developing field with the potential…