It's been over a year since Covid hit the world, many companies were forced to work remotely. Now, after a year, people have slowly started adapting to the Work From Home culture. Many of us can't deny facing major internet and connectivity issues.
This is the reason a lot of people are porting their numbers or buying new connections during the pandemic to ensure network connectivity and the demand has risen drastically. Here is this website which has made home delivery of SIM easy and convenient. 10digi is the website, which has been working throughout the pandemic to cater all you telecom requirements.
10digi is a platform that allows you to order your prepaid or postpaid SIM online sitting at the comfort of your home. The USP of 10digi.com is that you get your SIM home delivered within 2 hours. 10digi.com is one centralized platform for all your SIM related needs.
Services offered by 10digi.com:
10digi is a wonderful initiative that will definitely make your life easier. Let's talk about the variety of services that you can avail from this website. Here is the list:
1. Prepaid Connection
Prepaid connection is the most convenient option as it's always easy to manage since you can always keep a track on how much you pay and there are no bill shocks that you may receive in case of a postpaid connection. 10digi, offers you best prepaid services from all the telecom operators present in India. You can compare plans and choose the operator according to your requirement.
When you visit the website, you can choose from:
Jio Prepaid Connection
Airtel Prepaid Connection
Vi Prepaid Connection
BSNL Prepaid Connection
All the best selling prepaid FRC plans are listed on 10digi.com for you to compare and choose on the basis of added benefits and other offers.
2. Postpaid Connection
Postpaid is a convenient connection where you don't have to worry about regular recharges to keep your number active. When you order from 10digi,.com, you can simply select the plan that fits the best to your requirements and keep paying the bill for the services used at the end of every month. In the current scenario you get a lot of additional benefits that makes it a must have for the customers.
 10digi allows you to choose from:
Jio Postpaid Connection
Airtel Postpaid Connection
Vi Postpaid Connection
You can compare the plans as everything is listed at one place and enjoy free home delivery of your postpaid SIM connection. 10digi offers paperless activation which is done at your doorstep by our delivery executives. It hardly takes 15 minutes for the number to get activated. Isn't it just great.
3. Port Number
There is always a better option waiting for you when you are having hardships with the current one.
It's the same with your mobile connection. If you are having a hard time with your current connection, you can simply move to a better mobile connection sitting at your home that too without changing your number.
This means you can change your Airtel Prepaid connection to Jio Prepaid connection (and vice-versa) or move from Vi Postpaid connection to Airtel Postpaid connection (and vice-versa).
Just make sure that you must have spent at least 90 days with your current connection before porting it to any other network provider and all dues should be cleared.
Port your number online in a few simple steps:
Start by generating a porting code:
SMS: PORT<mobile number> to 1900.
You will get a text back from 1901 with your unique porting code.(UPC)
Now move to 10digi.com and select the port number option. Choose the connection that you wish to port to and enter your delivery details. Place order and relax.
The delivery executive will reach you on your selected date and time. He will help you in activation of your new connection.
Once all the formalities are completed, your number will be automatically moved to the new connection within 3-5 working days. You just need to change your SIM when you see no network on your old SIM connection.
Fancy Number:
With an inventory of over 5 lakh fresh numbers, 10digi offers you multiple options to choose from. At 10digi you get budget numbers that are light on your pocket.
Price range starts from Rs. 99. You can choose on the basis of series numbers, auspicious numbers or anything as per your choice.
Broadband:
New offering from 10digi is a Broadband listing. 10digi is going to be the only website in India that provides information of all the internet service providers in. You can look for your favorite operator city wise. The company is going to list all the ISP with all available plans for you to choose from. This will help you to compare and choose best broadband plan for yourself.
You can simply log on to 10digi, move to the broadband section and look for all the plans on this page.
While you will not be able to purchase your broadband connection directly from the website as of now, this is an addition that 10digi plans to bring soon.
Popular internet service providers listed on 10digi are:
Airtel
Jio
Hathway
Tata sky
Tikona
NEXTRA
Triple Play
Excitel
Ultra Net
Timbl
6. OTT platforms:
OTT platforms are the game changer in the current scenario. Just like broadband plans, OTT subscriptions and offers will be listed on 10digi super soon. You will be able to get updates on all the plans and prices for all the OTT platforms available in India.
10digi has its services available in most of the cities PAN India. You just need to log on to the site and place your order. 10digi ensures 100% safety of our riders and users by taking all covid 19 precautionary measures. 10digi makes sure that you have a very good online SIM shopping experience.
Go ahead and place your order now.
Also Read: 4 Steps for Efficient Business Financial Spring Cleaning in 2021
Related posts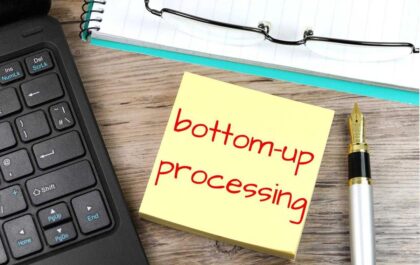 How to Integrate Bottom Up Processing Into Your Organization
Introduction The world has evolved and so has business. Today, organizations need to be able to do more than just…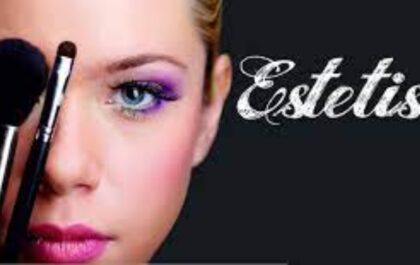 ESTETISTA SHOP
ESTETISTA SHOP is an alfanumerica. It sells a variety of cosmetics including skin care products and body care products. There…