You likely won't find a business these days that doesn't rely on IT to some extent – even if you have no stake in the IT industry, you have an online store, social media pages to keep updated, and a team of employees all dependent on their computers. Because it's so important, you'll need a brilliant team of Outsourcing IT professionals to keep everything working at its best.
But how do you go around getting the dream IT team? There are two distinct paths you can take here – hiring the services of an MSP or employing a team who'll work in-house for you exclusively.
You might automatically lean towards the second option – after all, being under the roof of your office makes for a more straightforward working relationship, right? In reality, it isn't nearly as simple as this, and there is a range of benefits and drawbacks to each option – which means you have an important decision to make.
That's why we're here to help you make an informed choice in your journey to getting the best outsourcing IT support available.
What Is An MSP?
The structure and purpose of an in-house IT team don't exactly need much explaining; they work in the office and help with problems as they arise. They provide technical solutions to resolve the issues faster by directing all their attention to the company's IT system. So what exactly does an MSP do?
An MSP, which stances for Managed Service Provider, works as any other IT team you hire would, with the only real difference being that they're based in a different location. Besides general maintenance and helpdesk type assistance for your other employees and customers, they can also consult with you on implementing major network changes or creating a new infrastructure design altogether. For instance, if you wanted to implement MPLS into your network, they would be able to both advise you on whether it's the best choice and help you execute it if it's the path you choose to take.
How Much Will An MSP Cost?
Because no two businesses are accurately alike, we can't provide you with an exact quote for how much an MSP will cost you – however; it's likely to be significantly less than hiring your in-house team. Instead of paying and covering your in-house staff's monthly salaries and wages, and other benefits, you'll only be required to pay the price package as agreed upon in the contract. Beyond that, though, things like the data you deal with, the users you have, and the different people who have access to your data will make a difference to the eventual cost; you won't find a straightforward price package that suits your every IT need.
If you want a more precise answer, your best bet is to get in contact with a reputable MSP and figure out all of the details so that they can give you a quote. The IT needs you to inform them of will be recorded in a Service Level Agreement (or SLA), which legally binds them to provide you with the services they have contractually promised for the pre-agreed price.
You'll need to make sure that you go through this document as thoroughly as possible, including any insights that the provider has regarding your Outsourcing IT requirements – particularly important if you don't have a solid knowledge of IT, as it means they can help you grow in ways you would never consider.
On top of the pricing and IT knowledge as indicated in the agreement, it's also essential to factor in your prospective IT service providers' experience, reputation, and level of customer support before making an informed decision. Aside from reviewing the agreement, it's also best to compare price quotes, check out their websites, and read some online reviews to find a managed service provider who offers high-quality Business IT Support. 
That way, you'll find the right outsourced IT service that can help keep your business running smoothly and efficiently.  
What Are The Benefits Of Working With An MSP?
As we keep saying, your relationship with an MSP is inextricably linked with the kind of business you're running. You'll want to do a lot of exploration before you commit to a provider – but before you go and do that, let's go over some benefits of working with an MSP instead of hiring an in-house team.
Also Read: The 5 Best Social Media Tips for Small Businesses
No Recruitment Process
You may have considered the cost of bringing on a new team in terms of salaries, but did you know that the recruitment process itself can cost you thousands? Because of things like interviewing every candidate, losing management time, and the cost of recruitment consultancy – all costs can be avoided by working with an MSP who hires their professionals.
As mentioned earlier, when working with an MSP, you won't have to deal with salaries and recruitment costs, thereby allowing your business to save a considerable amount of money. Although outsourcing IT support can also be costly, the overall costs can still be much lower than maintaining an in-house team. 
No Training Costs
When you bring on your team, you'll be responsible for any training they require, whether immediate or a few years down the line when you want to implement new tech or implement modern IT strategies. Your staff will already have a range of qualifications, but if they come across something unfamiliar, you'll need to provide the training they need to do their job. Alternatively, if you hire an MSP, they'll be taking care of any additional training costs that might come about. 
Moreover, holding training programs for the in-house IT team may also require you to buy the necessary tools and equipment. But, by outsourcing an IT managed service provider, there's no purchase of tools and equipment to think about. This, in return, can help you save some money in the long run.
Access To Expertise
Any MSP you choose to work with will simultaneously be providing services to a wide variety of other businesses – and their staff will be gaining a huge range of experience in the process. From implementing SD-WAN systems to security expertise  – you'll have access to this beacon of best practice, with expert knowledge on the latest technologies and IT trends just a phone call away.
Predictable Monthly Costs
Though you'll have the regular monthly cost of wages if you hire your in-house team, you'll also be responsible for additional charges may not have thought of – accreditation or paying for extra help when employees need time off. Again, with an MSP, they deal with these details, leaving you with just the agreed SLA cost if you have no extra IT needs.
What About Hiring An In-House Team?
There is still a wide range of benefits to keeping your Outsourcing IT support in-house, and many businesses choose this route!
An in-house team is often preferred if you're uncertain of whether your current team would be able to gel easily with a team outside of the immediate working environment. You might also find that your in-house team has a more thorough knowledge of your networking infrastructure and your company in general. Liable in your industry, you may also have understandable concerns about protecting your data and keeping your intellectual property rights confidential and private. 
How Do You Decide Whether To Outsource?
Choosing between in-house and Outsourcing IT can be a tough decision to make, and you'll need to think about it for a while before you make any commitments. But no matter what you choose, ensure that your IT support is robust and consistent – if your network goes down too frequently, it can cause some massive damage to your business finances.
Also Read: Why Data Science Matters and how it Powers Business Value
TheITbase
TheITbase gives tech help to Audience. Learn how to utilize Technology by How-to guides, tips and also you can find cool stuff on the Internet.
Related posts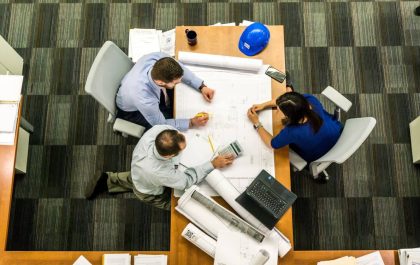 Data Analytics in Revenue Cycle Management (RCM): Leveraging Dental Software for Insights
The healthcare industry has been undergoing a major transformation in recent years, with a growing emphasis on data-driven decision-making. This…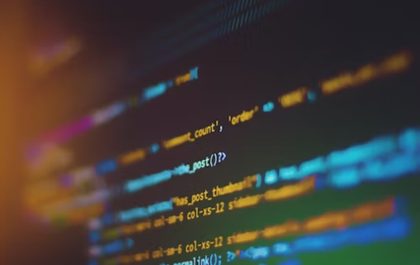 What Factors Influence Cyber Security Salary Growth?
As everything from our public activities to important organization information moves on the web, network safety has, in practically no…