When you are running a business, be it of any sort storage becomes an essential part of it. There has to be some sense of organization, or the product line will fail. That is why Warehouse storage systems have become central to business success.
As the products are getting more diverse, to manage them, new and better storage solutions also introduced. Storing options have expanded, and opting from them is no longer a simple choice. Even though these systems have made life more comfortable, but which one of these will be the best one for you is still not easy to decide. You have to differentiate between different types of systems and get acquainted with them to know which one is optimal for you.
You have to consider their impact on your productivity, their price but and their long-run costs as well. There is no standard solution for all businesses. The type of product, warehouse area, preferences, all play a vital role. To make things simple for you, we have provided details on all significant kinds of systems so that you can pick the one that fulfills your needs best. Expert organizations and start-ups alike have used these. Anybody can use any of them.
The only thing that matters is from the vast range of storage systems available only one will possess enough flexibility to support your operation. They all might fit the purpose, but the best one will help you flourish and grow as well. So don't get sold on a system based on pretty marketing or reviews. Read the features of each system thoroughly and then invest in the one that fits your needs perfectly.
Also Read: Tesla Semi: What it is? All you need to know about this Autonomous Electric Truck
Static Shelving
Like its name, these shelves are static storage mechanisms. It means they cannot move and only stay in one place. They usually design to hold inventory, which is lightweight and can move separately. For most of the part, they can keep a few hundred pounds on one shelf. They usually are used in business where inventory continuously needs replenishment.
Remember, they are not compatible with forklifts, so they don't provide the ease of mechanical placement of stock. You have to pick and place the products manually. This is why it not recommend for more substantial goods. They can be adapted to accommodate extensive inventories as well. They can expand into a wide-span shelving system that would be capable of holding more weight. If further invested in, they can also altered for higher-elevation configurations.
Mobile Shelving
Mobile Shelving is like static shelving. It provides a similar solution for holding manually-picked items. The only difference is that these systems can hold more products in less space. Mobile shelving designed to be more efficient by mounting cabinets and shelves on rail and carriage and systems, instead of fixed aisles.
This increases productivity as it makes inventory more accessible. It eliminates waste of space and ensures that items can place even when storage is tight. Moreover, these systems also include level tracks, which can mechanize as well. Nowadays, they are typically supported by locks as well to manage accessibility and enhance protection. They are a better and more flexible version of static shelving!
Pallet Racking system
The warehouse mentioned above system majorly requires manual input and output. For busy and large organizations like Toyota, they are not feasible as they need some degree of automation. This is where pallet racking systems come to the rescue. These systems are core for these large production houses.
They are centerpieces for operation as the business efficiency depends on them. Most of the pallet racking systems created from wood, plastic, or metal. Not only can they hold large amounts of inventory, but they can support heavy loads as well.
Usually, they carry inventory in the form of large boxes instead of individual items. These boxes are arranged based on their heights. They are lifted and placed on pallets via forklifts or other automated mechanisms. This reduces manual efforts and is a great advantage for large industries.\
Furthermore, these pallet racket systems come in numerous sub-categories. They have altered to meet the needs of different businesses. From carton-flow racking, shuttle racking, cantilever racking, pallet live racking, coil racking, and drive-in racking, to double-deep racking, push back racking, drive-through racking, high-bay-racking, aisle racking, and mobile racking, there are many forms. It is a prevalent system that is why it has so many categories available.
Each group is a little distinct from others but base on the same criteria. The right pallet choice will depend on weight limits, product type, flexibility, and whether there are options to alter infrastructure or not. The most used option from the systems mentioned above is the Drive-In rack system.
This solution provides 5 – to 10 pallet load spaces similar to double-deep racks. The additional feature which has added to its popularity is the drive-in lanes, which provide suitable accessibility for forklifts to add or take out stock. The only drawback of it is that the lanes have limited space, which increases time to maneuver forklifts, and it follows LIFO rule for pallet retrieval just like block stacking.
Also Read: MocoSpace: What makes this Social Networking Site Different from all the others?
Multi-Tier Racking
Another ideal option for a large amount of inventory is the multi-tier racking system. But this is only design for items whose unit sizes are small. It designed to take advantage of vertical space. They require less width and more height; thus, they need to very strong and stable. Moreover, these options are flexible and adaptable as warehouses don't follow the one-size-fits-all rule.
Therefore you can add or remove multi-tier racks as per your need. This ability to manage tiers is a benefit that can help you when your current needs increase or decrease drastically. Usually, these systems can support a large number of goods but recommend for lightweight items. It is because inventory has to picked and placed manually. Moreover, this warehouse system will produce the most benefits if each tier organized strategically.
It will help you save a lot of space if you pack items densely. However, there is a drawback that these systems require higher maintenance as attention has to pay to weight limits. There are ceiling-to-rack height regulations as well, which have to compile with.
Mezzanine Flooring
These systems require a high budget and a strategic warehouse layout. But it is one of the most efficient and effective space-saving system. Mezzanine flooring is a floor (second, third or fourth), which built above the main floor of the warehouse. As it requires the intrusive nature of construction, obviously, it relatively expensive than other options. However, it carries the most potential and can customized to the highest degree; for example, lightings can add, conveyors and lift-systems can install, protection such as locks can use, etc.
Wire Partitions 
Unlike mezzanine flooring, which is at the highest end of technology, wire partitions are at the opposite end of the spectrum by being least tech-related. They well-placed wire cages that can install or removed quickly. They provided not only ease of use but also security as the inventory housed within the wire is well-protected.
Also Read: How Augmented Reality has helped to Reshape Brands
Conclusion
Remember, all of these have their pros and cons. One is not better than the others. It will be your purpose, requirements, and other factors that will determine which one suits you best. For us, they are all superior. For you, there will be one that will be the most efficient, economical as well as practical! So no matter which sector you work in, choose your storage system wisely(we choose this Santa Clarita storage).
It can either add ease or create a mess for your product assembly! As it is a long term investment, ensure that it complements your day-to-day operations so that you can take a sigh relief for decades to come. We hope the types explained above expose you to the big world of warehouse systems so that you tread with caution and select the right system. May the chances be in your favor, and you attain a system that complements your layout, budget, and supports your need beautifully.
TheITbase
TheITbase gives tech help to Audience. Learn how to utilize Technology by How-to guides, tips and also you can find cool stuff on the Internet.
Related posts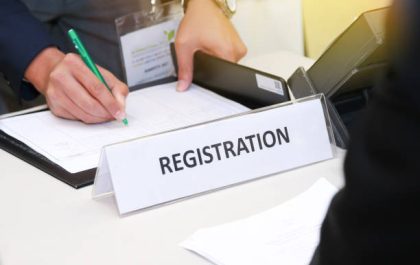 Questions You Must Ask When Registering a Company in Hong Kong
Are you thinking of expanding your company offshore? If your answer is "yes," it is one of the best considerations because…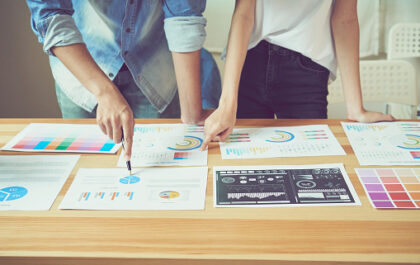 Why Brand Protection Services Are Necessary for Your Business
Counterfeiting is becoming more prevalent in the world of business across the globe. Despite continued measures to increase awareness, counterfeiting…