With the growing competition both at the domestic and international level, it has become essential for businesses to promote their products to boost their sales. As we enter the new decade, we have to revamp our marketing as well to make 2020 a better start for our businesses. You, I, and all the other organizations need to put on our thinking caps to make this decade 10 years of growth and flourishment. And that is only possible if we come up with the best promotional ideas before anyone else does. Be it promotional hats, digital innovations, or entertainment strategies, you have to do something to make your mark in the market.
You have two options. Either you can improve your product or develop your campaigns. The former option is difficult as product innovation requires a lot of capital. Instead, you can adopt these 10 promotional ideas which we have compiled to boost your sales without comprising on profitability or brand image.
1. Product: Personalizing Message
No matter how digital the world seems, tangible marketing has its feel and importance. Digital tactics cannot replicate the personalization it inhibits. That is why marketers from all around the world ensure that there is some level of customization, even when they pursue digital marketing. It can be done because customers feel more valued if they approached with something related to them.
As 73% of people think their experience plays a vital role in the purchase, it is essential to adopt personalization. You can ensure that the promotional content that you post on websites, social media, billboards, and pamphlets carries a message that goes straight to the heart. Experts recommend that every single word in 2020 should publicize only if it is analytically correct and refined for particular demographics, niche, and affinity categories. This might seems like a difficult task, but with big data, it only takes seconds to dig up the info and execute personalized messaging strategies according to it. There is a plethora of tools and software that automatically generate content, even for a single individual as well!
Also Read: Google Nest Mini, the Small Smart Home-based Mini Speaker is renewed
2. Promotional Ideas
Promotional products do not mean discounted products. These are items that give as souvenirs for marketing. They act as keepsakes that remind customers to purchase from you again. Promotional ideas don't have to be something expensive to make their point or your profits will dry out. Promotioal ideas can be inexpensive and still be highly useful! This is an old school tactic which has been revamped in 2020 by personalization. Now not only do you give out free highly function yet inexpensive products, but you personalize them as well. Like the personalization of content, you can add a touch of customization to your product as well, according to your target market.
For example, if you are catering to infant products, you can differentiate between a boy or girl purchase and send little keepsakes for the newborn in the appropriate color. It will make your consumers feel special, as they thought you have taken out extra time to appreciate them. Especially in this world of automation, these little gestures are becoming invaluable once again. You can use automation itself to reduce its detaching effects. You can dynamically change your promotional product, be it hats, keychains, bottles, based on your target customer.
Moreover, you can take it one step further by gifting your online customers these as well. Why limit your promotional products to in-store purchases only. Show consumers that you care by giving them a customized product that digs into their minds and fulfills their small wants or need.
3. Slogans
Yeah, this way, old school, but it is eternal. Catchy slogans stay for centuries. It is the timeliness factor that should add to your slogan in 2020. Ensure that the content is concise, understandable, transparent, respect users, and, most of all, it should slay. Slogans still play a critical role, even in digital marketing. If they are relatable and show consumers that you care and understand their pain point, they can be the game-changer.
Also Read: 10 Coolest Gadgets will make Your Life Easier
4. Move on from the Past Decade
2020 is finally here. The decade is behind us, so why let the old marketing tactics remain with us. So far, this year might not look much different from 2019, but in reality, it is. You might not feel the change now, but both sellers and buyers are changing their approach. If you keep on sleeping and lazily adopt promotional ideas that hit last year, then you are done.
With digital marketing taking the world by storm, you never know when a competitor will drop the bomb. So you have to be ahead of them and always be prepared with an even bigger explosion. For that, it's best to adopt digital promotional ideas. Long gone are the days of marketing through billboards and advertisements. They still contribute to sales, but their portion is declining. So their share of the marketing budget should also fall, and newer digital platforms should focus on, such as Instagram, Facebook, etc.
5. Mix past Tactics with the Present One
The idea is to utilize the strategies that top last year, along with new virtual ideas. Go for AR (augmented reality) or VR (virtual reality) to transit to the whole new world of marketing. These strategies hit list of top marketing agencies because, boy, they deliver!
They might seem costly now, that is why we are asking you to adopt them gradually. Enhance your previous strategies by complementing them with innovations. This way, you will keep the cost down as well and can play safe too!
6. Be Smart about Discounting:
We are not asking you to never out up sales. Sales have always been a successful promotional tactic for most store owners. They not only help to attract traffic but effectively converts them into revenue as well. It is because human psychology is attracted to discounted products. But not always. You cannot just put your product on sale to enhance revenue. It is because the brand image will get depleted if you continuously cut down the price.
The effectiveness of the strategy will fade, and people will take your product as a cheap one, which cannot meet demands with its uniqueness. There has to be rough that makes you stand out. For example, instead of offering a buy one get the second 50% off or up to 70% offer, go for something catchier. Something that will attract the eye without reducing the perceived value, such as flash sales or loyalty codes. These are covert sales that layer the discounts with a friendly approach to make it feel more valuable to a customer.
Also Read: Learn Some Useful Strategies for Implementing Business Intelligence in 2020
7. Use Filters:
Filters give added info to customers that builds their trust. For exampling giving them comparison details or telling them how much they can save if they buy your product can be beneficial for them. They will benefit you as well because it will boost them to click. Just ensure that your filter is genuine so that consumers' trust is maintained, or this idea will backfire!
8. Exit Intent Discounts
It is a great idea to entice visitors who fail to make a purchase. You can give them a special pop-out discount as they exit so that they force to rethink their steps. It acts as a surprise sale for new customers that are only browsing, and converts them into loyal ones.
9. Countdown Carts:
These carts help create urgency about your product. The fear of missing out makes the consumer-run for it. By running a countdown timer on your sale or limited time offers, you can drive more conversions by igniting wants. It is the ultimate sale booster as it makes the customer desire the product. It further leads to free promotion as customers show off their catch those who missed out! People become more alert of your brand and keep their eyes open for the next countdowns.
Also Read: What's more Important than your Business Card?
10. Student Discounts:
If your target market is youth, the great idea is to promote your product through student-related strategies. Form Student Advantage Cards to separate prices and discount based on student's college or school ID, these are few of the most popular ways to attract the millennials. They have a multiplier effect as youth tends to show off, which does free marketing for you!
These ideas are foolproof and will attract customers like a magnet. In no time, you can proudly join the group of rebels that rarely put their products on sale. It is because you won't require it as a marketing strategy. Your product will sell more without purchase. All thanks to the creative geniuses behind promotions. Your brand name will be enough to draw the hordes and hordes of people. So what are you waiting for? Try them now and transform your business this 2020!
TheITbase
TheITbase gives tech help to Audience. Learn how to utilize Technology by How-to guides, tips and also you can find cool stuff on the Internet.
Related posts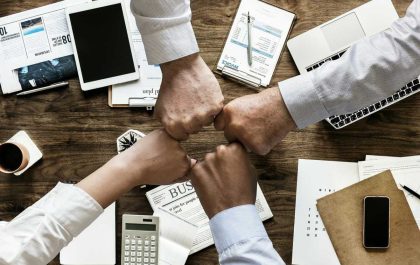 The Next Generation of Leaders: Insights from IB Business Management
With rapid globalization and technological developments, leaders have never been in greater demand. The International Baccalaureate (IB) program, widely acclaimed…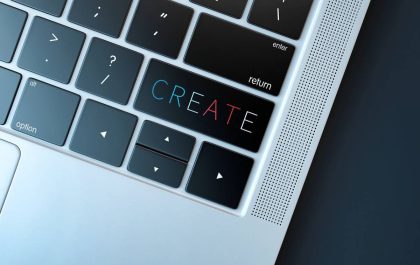 Unleashing Innovation: The Secrets Behind Successful Slot Game Developers
1. Introduction In the dynamic world of gaming, slot game development stands out as a thrilling and innovative field. In…