A few decades ago, no successful business person would see outside their office without a pocket full of business cards. However, the massive growth in the internet, web design services and online entrepreneurship has seen the tides turn, and now websites are seen as the clear winners in lead generation. Business card still have a place in lead generation, because they are easily portable and can be handed out to prospective leads by the dozen.
The golden goose is that these leads end up on your website where you can stack the decks, generating, even more, leads and converting them into paying customers.
To achieve all of these lofty goals, you need a website that designs to meet the expectations and needs of your target audience. It can accomplish by engaging professional web design services that specialize in creating business sites that aimed to bring in more leads and convert more visitors into customers.
Today, your business website is often the base of your operations and the face of your business card. Everything circles around your website, and you need to put immense efforts into driving traffic to your site where you can promote your business and actively engage your target audience.
If you're new to online marketing or are starting your own online business, here are three solid reasons why you need your website up and running as your top priority.
Also Read: The 5 Best Social Media Tips for Small Businesses
1. Extend Your Reach
When you distribute your business card to potential leads, you can only do so one person at a time. With a website, however, you can reach thousands of people very quickly, extending your reach across the country and around the world, something that business cards can't match. If one of your goals is to attract as many customers as possible to your business, it's time you called up your local web design services and set the ball rolling!
2. Take Control of your Marketing
You control all of the content on your website and have the ability to change any of this content in real-time. If you want to run a 24-hour offer, you can set up a page with your offer and quickly run paid traffic to it, increasing your leads and conversions very rapidly. You don't have to place an order at the printers for thousands of flyers and then pay someone to distribute them in your neighborhood, and you don't need to pay for hard copy ads in newspapers, or even radio or TV ads.
If you engage a professional in web design services to set up your website for lead generation and conversions, your accompanying marketing strategy will give you the ability to attract buyers within hours, not days or weeks.
Also Read: MocoSpace: What makes this Social Networking Site Different from all the others?
3. Enhance Communication
If you include a comments section on each page of your website, you can instantly engage with your visitors. Add a blog, and now you have the power to educate, inform and engage them with promotions, how-to videos, industry updates, friendly banter, and as much information as they need to make informed decisions.
Businesses that invest in positive online engagement with their customers will quickly build a reputation for their willingness to go the extra mile.
Once your local web design services provider has completed your website, you can start to use your marketing tools (including business cards) to drive traffic to your website where you can capture leads, make sales, and begin a relationship with prospective customers.
TheITbase
TheITbase gives tech help to Audience. Learn how to utilize Technology by How-to guides, tips and also you can find cool stuff on the Internet.
Related posts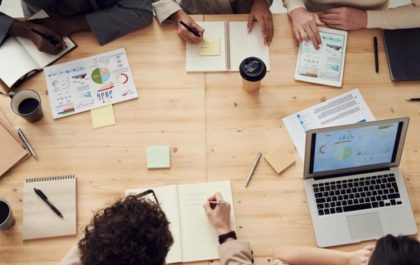 How to Plan a Project That Is Guaranteed to Succeed
Planning and executing a successful project can be a challenging task, especially if you have never done it before. But,…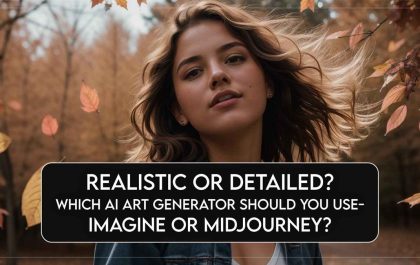 Realistic Or Detailed? Which AI Art Generator Should You Use – Imagine Or Midjourney?
Setting the Stage for AI Art Generation Artificial intelligence (AI) art generation is a rapidly developing field with the potential…