When the time comes to make a buying decision, who should you trust? A fellow consumer using the product or the brand making it? You believe the feedback and content from another consumer. As a brand, you can also use user-generated content to bolster your image and commercial viability.
You don't need to pay for UGC, and its genuineness and authenticity propel the user to the status of the brand advertiser as well.
UGC is more prevalent and famous on Instagram because it's that platform where companies can easily regram and repost UGC from accounts of users.
Studies prove that it's worthwhile for companies to follow the UGC pathway. 76% of people who participated in the survey banked on content that average people share.
When you talk about some of the best UGCs on Instagram, The UPS Store has to feature in your list. The store uses an IG account to unveil the customers you don't necessarily think of.
They are small business owners. These people have their Instagram accounts and post content with #TheUPSStoreCustomerhashtag.
The UPS Store can then share its account.
There are intelligent and smart UGC campaigns that B2B companies should follow, especially if their goods and services aren't that attractive.
Instagram posts showing shipping peanuts, packing rope or tape, and cartons and card boxes might be visually bland, but behind-the-scenes actions of brands and real people make The UPS Store a tremendous tool.
A Comparative Analysis
They design UGC platforms for scanning multiple social platforms for any visual material that may relate to your company. You achieve through filtering of geolocation, keywords, and hashtags, among other things.
These networks can then integrate with specialized software, such as web content management systems, eCommerce platforms, and digital signage.
The integration creates live or static feeds of great user-generated content. Apart from Social media platforms, UGC tools may also have the ability to pull content from different video hosting channels/platforms.
You can have certain UGC domains that may integrate offer features or integrate with product reviews or online reputation management software.
They can do so along with influencing marketing software.
To qualify for the UGC category, you need to offer assistance or tools and secure media rights for your target audience.
Yotpo is one such eCommerce marketing medium, providing integrated solutions for consumer reviews, referrals, loyalty, and visual marketing. With Yotpo, companies can seamlessly leverage social validation to enhance trust, reliability, and sales.
CrowdRiff is the premier visual content marketing medium. It has more than 750 travel and tourism firms throughout the world.
You can use the tool to manage, source, optimize, and distribute the videos and photos that and influence and attract visitors.
User-Generated Content
The best way to inspire individuals to create user-generated content is to show or dangle a prize in front of them. You have contests to do precisely that. They also deliver a strong reason to stick to or play along.
ShortStack is one of the leading brands to create giveaways, contests, and other types of online promotions and competitions.
Their flexible service helps you to launch or jumpstart your promotions. You do so by customizing one or many email templates.
Shortstack customers mainly choose to host photo and video contests. They promote them on Instagram, Twitter, YouTube, and Facebook, and more.
These competitions not only prompt customers and fans to publish content, but they can also use the 'action-gating' feature of ShortStack, which means users should submit their contact details to qualify for the contests.
Curalate is the pioneer of discover-centric commerce. You describe it as a visual content medium.
Curalate is a robust and extensive toolbox to increase sales through social media platforms like Instagram.
A compelling aspect of Curalate is that it propels eCommerce brands and influencers to bring the external components in.
Also Read: How to Fix QuickBooks Sync Manager Error: Reason and Results
Some more names
Brands can easily compile UGC and secure the concerned approval to implement it. They can then present UGC on their website to boost conversion.
As a brand, you can also use Gramista to get new likes and followers.
TINT is a content curation implement and social media aggregator. The brand introduces some exciting aspects and slants.
TINT is ideal for creating different types of social media walls and mentions at events.
Stackla is a regram and trusted player in the realm of collection and curation. It's components tout its bandwidth to collect social media content from more than 25 sources.
You use visual recognition and Geo-location technology to achieve UGC tagging.
The co-pilot tool of Stackla introduces a fantastic AI attribute, which channelizes machine learning to locate or detect content patterns.
It also measures engagement that results in predictive analysis and recommendations.
Omni-Channel Aspects
Omni-channel and customer loyalty fuses innovative customer testimonials and technology to deliver relevant and compelling offers at the right time. It brings customers and followers back to your product.
In-store performance and loyalty are very crucial. From gaining knowledge about your loyalty mechanism to earning points, enrolling, and redeeming prizes, you can engage with your marketing and loyalty regram.
You can do it easily for your stores. The entire process improves your store experience and builds a solid rapport with your sales team, providing them with a tangible reason to shop again.
An intelligent ranking of images is a must. You can utilize a smart and branded Image Ranking Algorithm to underline and rank images.
These depend on multiple factors, such as texts, shares, and views, and more.
You need to consider those factors and aspects that you can underscore.
Also You can use the software to associate photos to specific categories, products, and certain attributes.
You can publish them across your site. Publish them on landing pages, sliders, widgets, and galleries, and power them with visual eCommerce.
Also Read: Role Of Employee Motivation In A Business Organization
Testing is the Key
In the realm of UGC vis-a-vis email marketing, publish and pray will not suffice. You need to dig deep into the analytics that the majority of these platforms, especially Instagram, offer to see how different types of content can perform.
When you have data, you can use it to discover the platform. Refining and rechecking your strategies constantly for the ideal deployment of the UGC across every channel is also pivotal.
Related posts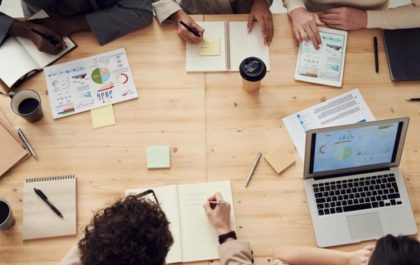 How to Plan a Project That Is Guaranteed to Succeed
Planning and executing a successful project can be a challenging task, especially if you have never done it before. But,…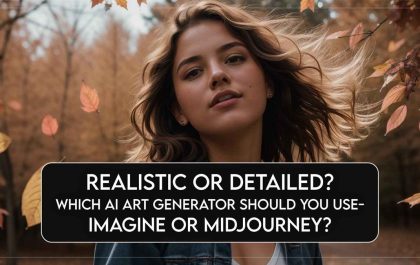 Realistic Or Detailed? Which AI Art Generator Should You Use – Imagine Or Midjourney?
Setting the Stage for AI Art Generation Artificial intelligence (AI) art generation is a rapidly developing field with the potential…