WordPress is the well-known word when it comes to developing a website. You might hear these terms for various plugins, themes or even how to make the website accessible now. Let's talk about Podcasting. This activity has picked up pace nowadays and is taking over content creation and media. Almost everyone wants the world to hear about their opinions and talents. So I will give you a clear idea of how to start a podcast with WordPress. But before that, let's understand what a podcast is.
What is a Podcast?
A podcast defined as an audio show that is distributed by RSS and further distributed to other audio players for streaming or download. Podcasts are found via podcast apps and can be downloaded or streamed to someone's phone or computer. They are similar to TV shows and consist of individual episodes about various topics.
Other popular formats of podcasts are interview shows, audio dramas, roundtable discussions, newscasts, and commentary. 
But, how do you come up with an idea for a podcast? Let's see.
Also Read: Adobe AIR and Flash Player – What is the difference?
Selecting the Idea and Niche of a Podcast
Coming up with podcast ideas is considered to be one of the most challenging tasks out there. On the contrary, it's quite easy. You will be getting ideas from all angles, all the time. 
Remember, come up with an idea for a podcast isn't hard. What is difficult is coming up with a good idea for a podcast with WordPress.
'Good' in this context means something that you do with all your passion, and people love it. For example, you would like to interview the development team of your favorite video games. But if you don't have time or resources for it, it's not a good idea to start with. 
You should ask yourself the following questions when struggling to come up with an idea:
What do I love?
What are the specific things I love about it?
We will now see how to decide the format of your podcast.
Selecting a Format
The topic of your podcast will largely determine the format of your show. 
As I mentioned earlier, an interview is the most popular format. Moving forward, you can also change the formats, and the audience will be okay with it. As long as the audience likes it, you are good to go. Just don't change the format too often. 
Check Out: iStockNow – Check your Stock in Real-Time
Equipment and Technology
When you first think about making a podcast, you will be overwhelmed by mics and mixers and hubs and their associated costs. If you're looking for those professional-grade mics, mixers, and soundproofing, then it will surely cost you a fortune. But you know what! You don't need all that to set up a professional studio. You can even spend on second-hand infrastructure. 
We'll discuss the details of the microphone, software, and computer required to create a podcast. Not all microphone types are created equal. Visit Bring In The Noise to find out which one is best for you.
The Microphone
The Blue Yeti studio microphone is right for beginner podcasters because it is easy to plug and use, and also has a good sound quality. It is incredibly sensitive to background noise. While the Yeti retails for USD 129, you will often get it at half that price at online retailers. 
Software
The software that you use to podcast doesn't matter a lot. Audacity is a popular app because it's free and open-source, as well as fully featured. Garage  Band is also a favorite amongst Mac users. Both fair well when compared to expensive apps like Adobe Audition or Apple Logic Pro. You can record podcasts, edit them, and run post-processing in any of these apps.
Knowing how to develop the apps and use it being comfortable with them matters more than their brand value.
The Computer
You can create an excellent podcast with WordPress from nearly any computer. The only thing is that it should be able to download and install software, and have USB ports. It won't matter if you have a Windows or Mac OS. Even Linux works well if you're okay with using open-source software. You need a computer that can effectively load and play heavy-sized audio files without crashing or hanging the machine. A minimum of 8GB RAM recommended for smooth performance. 
Recording a Podcast
Audacity has detailed tutorials on practically everything related to podcasting. You can check them out and practice. The more you practice dummy podcasts, the better. 
Once the recording is done, you can make it live using any right hosting solution like Buzzsprout or Podbean. 
Coming to the last part of this blog, we'll explore some of the WordPress resources for your podcast.
Also Read: The New DIRECTV NOW DVR Cloud: All You Need to Know About
Podcast with WordPress Resources
Divi
It has the Podcast Layout Pack, a free 7-page website template designed for podcasters. You can also find this one inside the Divi Builder's Library.
Other Podcast Plugins and Services
The Seriously Simple Podcasting plugin is an excellent audio player that you will enjoy. It's free and made by the folks at Castos podcast hosting although it's not limited to their hosting. You can further check out their tutorial on how to get it up and to run with WordPress.
The Smart Podcast Player plugin is another feature-rich and customizable player. It's a premium plugin and offered with a  monthly subscription. 
Summing it Up
Creating a podcast and making it live on WordPress is not rocket science. You can start pursuing this activity efficiently and become a pro at it. Good luck!
TheITbase
TheITbase gives tech help to Audience. Learn how to utilize Technology by How-to guides, tips and also you can find cool stuff on the Internet.
Related posts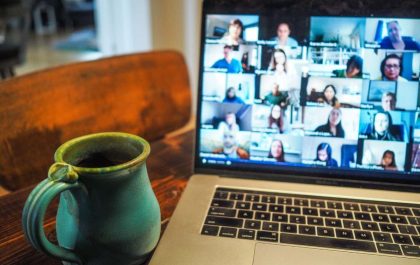 A Guide on How to Stay Secure When Studying Online
As online learning becomes increasingly popular, it is crucial for students to prioritize their security and privacy. Cyber threats are…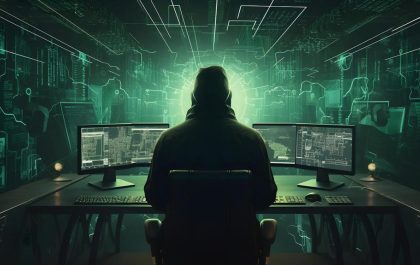 Cybersecurity's Blind Spot: Understanding the Scope of IP Theft in Healthcare and Pharmaceutical
Anastasios Arampatzis In the rapidly evolving landscape of the healthcare and pharmaceutical industries, intellectual property (IP) stands as the foundation…