If you are thinking of switching from a static website or want to build a dynamic and robust site, WordPress is what you need to choose.
But what is it? And can you rely on it? 
WordPress is a powerful CMS (content management system) solution that enables developers to build responsive, fast, and scalable websites. It works by combining a database, some core files, additional files and a dashboard that makes the web design and development process easier. 
Developers widely use this CMS because of its comprehensive features. It powers over 30 million live websites globally. Interesting? Discover how WordPress works and how you can use it for web designing.
What is WordPress?
It is open-source, free software that allows anyone to build a website. It was initially designed as a blogging platform, but over 15 years it has  transformed into a very comprehensive CMS that enables the building of full-fledged and powerful websites. 
Today, it is considered one of the most powerful and easiest solutions for website building. Underneath the hood, it is built in the PHP programming language and uses aMySQL database to store the data. 
It gives freedom and flexibility to the marketer to build a website in the way they want without actually writing muchcode. The two important components of WordPress are its front-end and back-end. It provides an easy-to-use interface for uploading, managing, and editing content which is  as easy as posting a status update on Facebook or LinkedIn. 
WordPress is capable of building a wide range of sites

There is no doubt that WordPress can be used to build a range of websites, from small-scale to large-scale. You can easily scale your site to address greater user traffic as your business grows. For this, you need to focus more on factors related to your individual site – from plugins, themes, and customization to scalable hosting.   
With WordPress, you can build any of the below:
Blogging websites

eCommerce websites

Business websites

Membership websites

Portfolio websites

Forum websites

Event websites

E-learning website
What Are The Components Of WordPress?

WordPress has the following components:
It core is the group of files that make up your website's base. You can install Core from WordPress.org in the form of a zip file. These files are required for WordPress to work.
The Admin screen or dashboard helps you to interact with the installation of WordPress. This section will give you a closer look at the WordPress dashboard. 
Dashboard:

All of the information you need to track on your site can be found here.

Posts: You can create, modify, and categorize posts (such as blog posts) under the Posts area of the administration panel.
The media library:

It contains all of the media you have uploaded. You can either upload media here or directly to posts or pages.

Pages: Using this, you can create pages for your site containing information about you and your business goals.
Comments:

You can manage and respond to comments on your posts using this screen.

Appearance:

You can manage your theme, customize the design of your site, add widgets to your sidebar and footer, and create a navigation menu on this screen.

Plugins:

You can install new plugins from this section.

Users:

You can edit and create new users in this section.

Tools:

You'll find additional tools like importing and exporting on this screen.

Settings:

You can specify your site's name and tagline using this section. Also, you can create the look and feel of your website that you wish to provide your visitors. 



For your site to function, you'll need a database in addition to WordPress Core. This is the location where all of your website data is saved. A total of 12 default tables make up the database. Each database table comprises data from different features, sections, and functionality of WordPress.
Again, you don't have to worry about the database. When you use the admin panels to work on your site, It will automatically store and update the data in the database.
Don't try to update the database manually, even if your hosting provider allows you access. Doing this can break your website. And this is something that is very difficult to undo.
As discussed, WordPress core contains a series of files containing the code that makes the WordPress work. And if you want to make any changes to the website, you'll need to install the plugins.
In addition to the WordPress Core files, you'll also need to add new files to your website. You probably won't have to add these files to your system manually. You don't need to upload them to a web hosting service or anything like that to get access to them. To install and upload files from your computer, utilize the WordPress dashboard instead.
Also Read: The Benefits Of Installing VoIP Phone System
Additional WordPress files include:
Theme files

Plugin files

Uploads
You'll find all these additional files in the wp-content folder in your WordPress installation. 
Takeaway!
It is a great CMS solution that works quite differently from static website builders. It uses a combination of some core files and additional files. The WordPress admin allows you to make all the necessary changes without exploring the files on your server and writing any code. Above, we have mentioned the components and additional files required to run WordPress. 
It's best to consult with a WordPress web design development company to build a modern, scalable, powerful, customized, and responsive site that can accelerate your business growth.
TheITbase
TheITbase gives tech help to Audience. Learn how to utilize Technology by How-to guides, tips and also you can find cool stuff on the Internet.
Related posts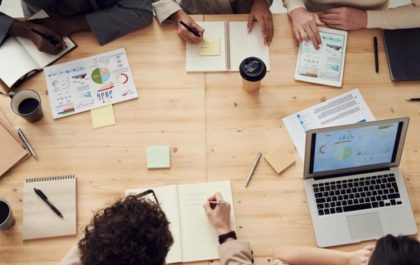 How to Plan a Project That Is Guaranteed to Succeed
Planning and executing a successful project can be a challenging task, especially if you have never done it before. But,…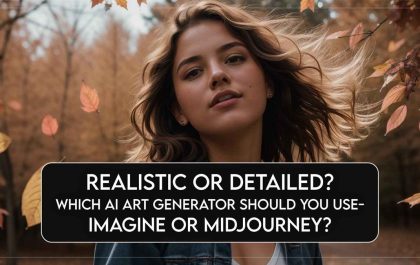 Realistic Or Detailed? Which AI Art Generator Should You Use – Imagine Or Midjourney?
Setting the Stage for AI Art Generation Artificial intelligence (AI) art generation is a rapidly developing field with the potential…