If you are searching for a profitable and accessible website, your prime goal should be given importance to the user experience. It is the first rule of website creation that several webmasters generally ignore, and the same holds for WordPress databases. If you are a webmaster and searching for ways to improve the user experience for your visitors online, you must encourage people to return to your WordPress site over and over again. Once you master the art of best practices for user experience for your WordPress database, you effectively can get the desired results in no time!
Get the basics straight
To create the right user experience for your WordPress site, keep the following three things in mind-
Design
Usability and
Content
Database Management to Accelerate the Speed of the Site
If you have a fast loading site that is appealing and simple to navigate, you effectively can gain a modest edge in the market. You need to hire credible professionals for database management to ensure that your site works without problems. It is practical for you to ensure that your website is maintained regularly. You should always take a backup of your WordPress site to ensure that you never lose data and sensitive information. There are credible companies that make the onus of optimizing your WordPress database and removing unnecessary files and plugins that slow down the speed of your site.
Related Post: Your Guide to Starting a Podcast with WordPress
The consequences of a slow WordPress Database
A slow WordPress database can cost your business. The users will not return to your site, and this increases the bounce rates of the website. Many webmasters make the mistake of using outdated plugins that slow down the speed of the site. Note that the code of plugins and WordPress database scripts are different, so never use outdated plugins that are no longer popular. Moreover, if you install any plugins for testing your WordPress site, make sure you delete them so that the speed of your database is not compromised at all.
You should reach out to credible companies that have experience in looking after WordPress database management like RemoteDBA. In case you hire the wrong professionals, you will land up, causing harm to your site as the database of WordPress cannot be changed. So, ensure that you call in an experienced and qualified team of professional WordPress database experts for your needs.
Other Factors to pay attention to for an Improved user experience
The following are the different factors that you need to pay attention to when it comes to WordPress database management and improvement in user experience-
The design of your site must be clean and straightforward- Some web developers are more concerned about creating pretty things over functional items for your website. This approach is the wrong choice when you are working with a WordPress site. Every user of your site will focus on the functionality of your site and not its pictures. You must ask yourself this question – will your website confuse users or navigate them easily to what they are looking for?
Note that if the design is pretty, unique, and intriguing, you may receive awards for its appeal, however, if the site is a nightmare for its users, it will damage the reputation of your business. Users like predictability, and they want specific elements in the right places. In case they do not see them on your site, they become frustrated and confused- this makes them leave.
You should use a design that is full-width in nature and give your users bold colors with topography that is good looking. The design should be clean and straightforward. The appeal should be striking as well as beautiful so that you can strike a balance between function and form. It is just what your business needs for attracting visitors to your site.
Also Read: Know all about User-Generated Content Campaigns and the Best Tools
The navigation should be simple and obvious
If you want your user to have a hassle-free experience online, make sure shipping is effortless for them. They should give more or a few elements for navigation. It makes it simple for them to find what they are searching for. You should ensure one or more of the following features exist-
Navigation bar- this is an essential element that your site needs
The categories list should locate in the sidebar
There should be search box located in the sidebar
You should have an Archives page and
Breadcrumbs
You can use the custom menus supported by WordPress for arranging your main webpages.
Give your users a starting point
Your Website homepage is one of the most visited pages of your site, and users that visit your site for the first time making it a point to check out the page. The reason being-
It is the point of entry for your site and can link to other websites than other pages
Once users are satisfied with the contents, you publish on the home page. The next step is to go to the next page from here naturally
It is your home page that will impact your user experience. If you have links to other pages, make sure they are functioning well. There should not be broken links. Second, check the loading speed of your site if you want your visitors to keep on coming back to your site. To get the top results, you can set a feature box to help your visitors understand the navigation of your website better. Therefore, when it comes to WordPress, databases and sites ensure you keep the above in mind. Visitors like a website that is fast loading and user-friendly for them. Make sure that you delete all the plugins you do not use. You should consult the expert services of good companies in database administration so that you know your site is optimized fully, and visitors are pleased to come back to it again and again.
Related posts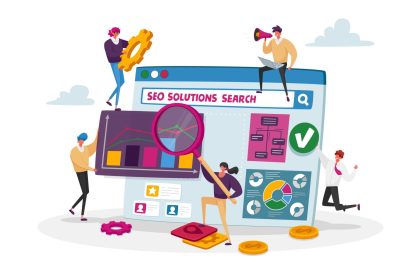 What Is Technical SEO?
In today's digitally-driven world, harnessing the power of search engines to improve your online presence is essential. One crucial aspect…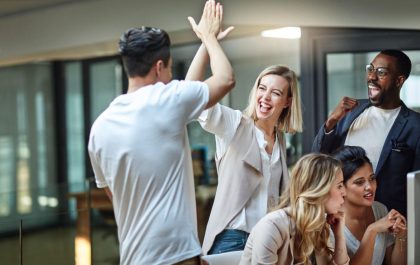 Winning at Work: Effective Strategies for Outstanding Performance and Costly Errors to Dodge
In order to succeed on a personal and professional level, one must do well at work. It necessitates the use…