The months leading to now since the start of the coronavirus pandemic have turned the world upside down. Businesses everywhere have faced new and unknown challenges in order to continue working in the new world. For the unprepared, these challenges can easily lead to less productivity which is less than ideal at the best of times, and even more so lately. To avoid any decrease in productivity, it is vital that you stay connected and keep good communication with your co-workers, so, in an effort to help do this, below is a complete guide on communicating remotely with your team.
The Setup You Need
For many of us co-workers, work from home has been a dream come true that we never thought we would be fortunate enough to experience, and while the situation that we find ourselves in is by no means good, the bright side is that we get to spend less time commuting and more time in our own homes. The issue with this is, however, that many remote workers have cobbled together quick home offices with subpar equipment that is more likely to make things harder rather than easier.
To avoid this causing any issues, speak to your co-workers, and make sure that every member of your team has both the necessary hardware and software they need in order to effectively continue to do their job. This may mean providing work laptops, webcams, microphones, headphones, or even software licenses, but it is essential that they receive these things in order to keep business running as normal as possible.
Luckily, if you do not have work laptops available to you, most equipment can be rented inexpensively so try to make this a priority, or the lost revenue can quickly add up.
The Tools Available to You
Fortunately, with modern technology, there are plenty of tools available to make it easier to both communicate and share information. While in the past you may be used to using the only phone and email communication, nowadays we can use things like video conference calls to add a more personal touch to everyday calls. While there is plenty of conference call software available to choose from, we recommend Zoom because of the sheer number of extra features available.
One great feature that Zoom has is the ability to use virtual backgrounds to either maintain a professional appearance or even simply hide things you would rather keep away from prying eyes. Find out how to choose the virtual background zoom available here, there are hundreds of options to pick from so you can always find an appropriate background no matter the situation. There are also tools like screen sharing and virtual whiteboards available that allow you to easily and efficiently share information and brainstorm ideas, almost as if you were all in the same room together.
Remember to Keep Talking
One of the more prevalent issues with remote co-workers is that without seeing people face to face every day, communication can quickly decline. This is not only detrimental to overall productivity but being behind a computer alone every day can easily make you feel isolated and alone. To prevent this, we recommend short meetings every morning to keep in touch. These meetings will also allow you to check up on employees to see how they are and how they are getting on with work without micromanaging them or seeming as though you are overbearing. You can even do things like hosting virtual coffee breaks where you get your team together for a short break just to chat about non-work-related things.
Be Flexible and Adapt
The situation with the pandemic is changing from day to day and there is, unfortunately, no end in sight. Remembering the tips and information in this article will most certainly help, but the most important thing to do is simply to stay flexible and take on challenges as they come. If you are unsure about something, speak to your team and get their input, this will help them feel as though they are a valued employee while at the same time potentially solving problems you may not have resolved alone. Work together to maximize your productivity and come out on the other side of this pandemic stronger than when you went in.
TheITbase
TheITbase gives tech help to Audience. Learn how to utilize Technology by How-to guides, tips and also you can find cool stuff on the Internet.
Related posts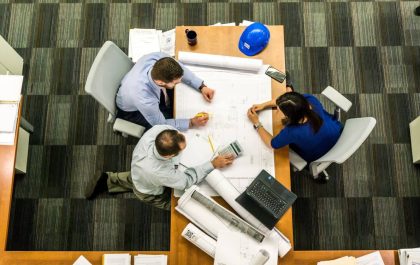 Data Analytics in Revenue Cycle Management (RCM): Leveraging Dental Software for Insights
The healthcare industry has been undergoing a major transformation in recent years, with a growing emphasis on data-driven decision-making. This…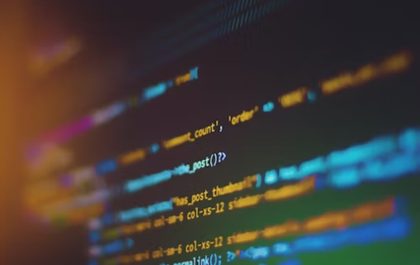 What Factors Influence Cyber Security Salary Growth?
As everything from our public activities to important organization information moves on the web, network safety has, in practically no…