There is no single answer to your question of how much it would cost to do website design as it varies depending upon what you would include and how you design your website. Pricing also depends on whom you choose to get your site design by. If you opt for a freelancer or a website builder, it might cost you less in comparison to what a well-reputed web design agency would charge.
Though one can opt for free website building sites available online, it is safe to hire a professional for website design in Adelaide so that you get optimum results. At the same time, your website also serves its best to its users.
The following points might help you estimate how much would it cost you when you hire a web design agency:
Determining the type of website you need: It is essential to understand what kind of website would serve your business the best. If it is a small business that does not intend to sell online, you could opt for a simple website. On the other hand, a business that intends to operate online would require a much detailed website as that website would work as a platform that shows what the business offers products and services.
Choosing a domain name: a domain name is your site's unique address. The cost of the domain name varies a lot. It might cost you somewhat between $11 to $50, which needs to be renewed every year.
Selecting a web host: a standard website hosting might cost you around $50 to $55. While hosting a large or complex website might cost you even more. The price package will depend on the type of site you want to create.
Choosing a template: Templates work as a framework for a website. A website with fewer pages would cost you less in comparison to the ones with more. The more you customize your website, the more you would be charged by your web designer or agency. A feature-rich, well-customized website design in Adelaide with more pages might cost you around $8500.
Copywriting and SEO service: with the evolving digital marketing services, Search Engine Optimization (SEO) has become mandatory for businesses that want to remain competitive. It is necessary to optimize your website content with the relevant keywords so that Google can easily understand what exactly your website is about so that computer programs can easily access them. Though SEO generates a positive ROI, it comes with an additional cost to hire an SEO manager who might cost around $500 to $8000 monthly.
Design and multimedia integration: It is necessary to devolve an appealing aesthetic and positive user experience. As the visual language and the usability of the website has a significant impact on your business. There are numerous ways to create visual content and present the information on your website. Your agency will help you choose the most effective ideas that would suit your business best. This might cost you around $350 to $10000+.
Maintenance: just creating a website won't help you in any way. A website needs to be updated with each passing time to maintain a pace with the evolving marketing strategy. Regular maintenance of the website might cost you as little as $40 to as much as $250, depending on what needs to be updated on the website.
Also Read: Comparium: Automated Website Testing Tool
The final cost
From the above explanation, you might have got a rough idea about how much you might require, expend, to create a website as per your business needs. However, to further simplify it, certain kinds of websites, along with a ballpark figure of how much it cost, if your hire an agency for website design in Adelaide, are mentioned below:
Small, simple static business site: $1000 to $3000
Conversion focused business site: $2500 to $6000
E-commerce website: $5500 to $13000+
Custom feature-rich site: above $13000
Investing in website building via a high-quality, well-reputed web designer can grow your business in such a way that the amount expended would seem more like an investment than a cost.
TheITbase
TheITbase gives tech help to Audience. Learn how to utilize Technology by How-to guides, tips and also you can find cool stuff on the Internet.
Related posts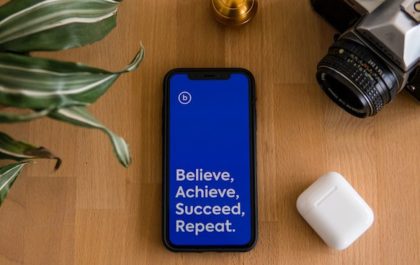 What can we expect for the future of Flutter in 2023?
Undoubtedly, mobile applications have become an essential element for most companies in the digital era. As smartphones are more commonly…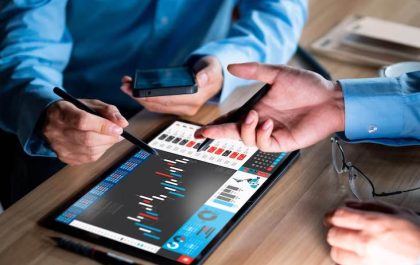 How can you Make Money on Forex without Special Knowledge?
Whether it is possible to make money on Forex without investments has always interested those who are looking for passive…