Digital marketers are not even missing a single opportunity to improve SEO rankings. When we talk about the latest, advanced and more in-depth technologies. Google's natural language API is one of the most popular techniques. This technology does not use widely. Currently, a few digital marketers with vast knowledge of Google algorithms, machine learning and digital marketing tools are using it. But it doesn't mean that you cannot use Google NLP API to level up SEO for your website.
There are many ways to improve SEO and Google's natural language API is one among them. The major benefit of using Google's natural language API is that it is directly linked with Google's algorithms. So you will be directly going to comply with your website and content with the search engine algorithms. You will optimize your content in a similar way Google uses for search rankings.
 What Is NLP?
NLP which stands for Natural Language Processing is not a common term. However, if you are tech-savvy then you may find yourself familiar with this term. NLP is a part of artificial intelligence or machine learning. With the help of NLP, you train computers or machines to understand the human language easily and accurately. The communication between humans and computers should be accurate. Here we are talking about communication between a search engine (computer) and the searcher (human). NLP is used to help search engines while understanding searched human terms or queries. Human written terms or queries can have various syntax, slangs, incorrect spellings, grammatical errors, etc. But still, we get accurate answers on SERPs. This is what NLP does for search engines.
How Google Uses NLP?
Google has specific NLP use. It is one of the different algorithms Google uses to list the results for a specific search term. Google has NLP integrated with the help of API. You can also use Google's NLP API to improve your SEO rankings. Following are two different factors related to the NLP in Google's search algorithms.
Google BERT
Google BERT stands for Bidirectional Encoder Representations from Transformers. This method of NLP has been used by Google since 2019. BERT is used by Google to understand misspelt or slang based search queries. That is why you get accurate answers on SERPs even if you searched the wrong terms. Google uses various relations, comparisons, etc. methods to decode the unclarified search query.
Google's NLP API
Google offers a cloud-based API for digital marketers. This API can be used by digital marketers to make their content optimized according to Google's search intent system. If your content is familiar to Google, then it will be visible to millions of searchers. That is why you need to use Google NLP API.
How To Use Google's NLP API For SEO?
Following is the right way to use Google's NLP. You need a better understanding of NLP API. No doubt you can practice it using the cloud-based API that Google offers to digital marketers, online businesses, etc. Following are the steps that you need to follow.
Also Read: Three Methods Through Which You Can Become a Successful SEO Reseller!
Understand The NLP API
Firstly you have to visit the Google API page. Here you have to search for a sample text in the search box. You will find four major elements of Google's NLP API.
Four Major Elements Of API
Google uses four major elements in its NLP to match the results even with the incorrect search queries. Following are the four major elements.
●      Entities
●      Sentiment
●      Syntax
●      Categories
Follow The Steps
You have to follow these steps if you want to use Google's Natural Language Processing API to level up the SEO of your website.
Try Free Demo Of API
Step one is to try the free demo of Google's cloud-based API. You have to visit Google Cloud-Based API. You have to click "Try For Free" to visit the page where you will analyze your content.
Use API Tool For Analysis Of Your Content
In the next step, you have to analyze your content after searching it in the search box. After clicking the action button you will find all the analysis insights in front of you.
Add Structured Entities In Your Content
Insights or the four major elements that you have understood above will be used now. You have to use structured entities in your content. The entity is one of the major elements used by Google.
Using Structured Categories
After the syntax and sentiment, there you will see categories. You have to use categories in your content so that you can get at the top of the search query.
Relating All The Four Elements
All the four elements of Google's Natural Language Processing API must be considered while optimizing content with the help of Google's API. Make changes to your content and you will see the desired results.
Using Google's Natural Language API may seem hard for you as a beginner in online marketing. You have to test your content optimization with the help of Google's free cloud API which develop for NLP. After testing your content you have to make changes to your content. Making your content optimized according to Google will be so easy with the help of Google's NLP API.
Author Bio 
With over 13 years of experience as a leader in digital marketing, Mansi Rana is Managing Director of EZ Rankings – SEO Reseller. Passionate about all things data; providing actionable business intelligence in digital, future tech; and venture bubbles categories for everyone, everywhere.
TheITbase
TheITbase gives tech help to Audience. Learn how to utilize Technology by How-to guides, tips and also you can find cool stuff on the Internet.
Related posts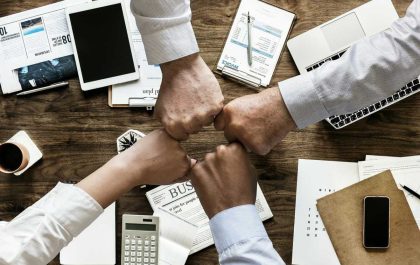 The Next Generation of Leaders: Insights from IB Business Management
With rapid globalization and technological developments, leaders have never been in greater demand. The International Baccalaureate (IB) program, widely acclaimed…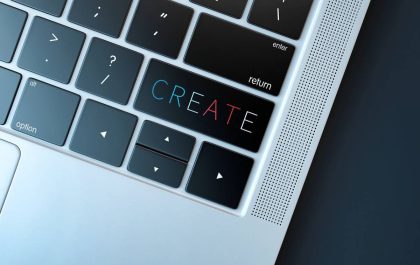 Unleashing Innovation: The Secrets Behind Successful Slot Game Developers
1. Introduction In the dynamic world of gaming, slot game development stands out as a thrilling and innovative field. In…