Businesses need to interact with the Sales Team to understand their concerns about sales targets and provide them with the data and tools they need to interact with customers effectively. The COVID-19 pandemic situation has encouraged employees to work-from-home, making it challenging for managers to interact with their teams. Businesses relying on traditional, paper-based processes are struggling and starting to seek an advanced solution to manage their remote staff more effectively. Video calls and meetings are becoming the new normal as they are an excellent solution for face-to-face interactions. Thus all businesses in all industries around the world seem to be adopting it.
Whether you manage a remote sales team for a short while or become an integral part of your business due to COVID-19, there are a few ways to help you handle this change effectively. Although some workflows won't change from on-site work to remote, the way, you feel each may vary significantly in the future.
Forbes suggested this new work-from-home may become a vital part of the new global business, and managing remote sales teams will become normal now and in the future.
Remote Work Environments
Due to remote work environments, sales teams may not be able to interact with potential customers in-person. It may lead to dissatisfied customers and could impact the company's reputation. The key to managing remote sales teams includes some unique characteristics that may not be encountered with other groups. Usually, sales representatives tend to be extroverted and motivated by friendly competition with co-workers. If all employees are working in the same workplace, it can be easier to create healthy competition and encourage them to work productively. However, this is not the case with remote working environments. Sales teams feel more connected, and friendly competition has only increased across many groups and co-workers.
By implementing certain practices, you can appease every employee and still manage your sales team effectively while working from their homes. We have listed a few ways to help you manage and support your sales teams to complete their jobs more effectively.
Re-evaluate the Sales Team Structure
The sales team structure you have been using for the past decade might have worked well then and did wonder for your business. But that structure may not be suitable to handle your team now when you don't have hands-on physical interactions. For instance, most organizations traditionally use an assembly line type structure that allows each sales representative to manage their functions among the team. In the case of remote working, your sales reps may no longer be able to yell across the office to receive help from the sales lead or fellow representatives with more expertise on any process. This new structure may benefit the business and help managers cooperate more effectively with their remote workforce. It adds a bit of competition among the employees plus encourages the need for employees to work independently.
Provide Continuous Training to the Sales Team for Constant Improvement
Purchasing a fully integrated customer relationship management software can't help you achieve your business objectives until your sales team fully understands how to use it. Set up video conferencing, webinars, or other means of communications and provide continued training to your team and understand how to use the software effectively. These sessions will make it easier for your sales teams to accomplish their tasks with the software you implemented. Instead of purchasing solutions that solely mean for on-site teams, adopt training and development platforms specially designed for remote teams and capable of working for virtual teams.
Define Flexible Sales Processes
Businesses must maintain well-defined and strategic sales processes that allow each sales employee to follow a specified workflow to achieve their goals. Encourage your sales representatives to develop different strategies to accomplish tasks that may increase sales and work seamlessly for the organization. CRM software solutions allow you to streamline complicated processes and make it easier for your employees to handle their tasks. A few advanced solutions centralize all sales data and track and manage all your sales representatives' performance.
Also Read: Superb Ideas to Improve Ecommerce Sales
Communicate Goals
Whether employees are working on-site or in a remote location, communication is critical in managing all employees. Managers must communicate with sales teams about updated data and provide them with all the training and tools they need to handle their tasks. Ensure you are consistently interacting with the teams and communicating company goals and objectives, team goals, and employees' individual goals so that every employee will work for the same goals and objectives.
Provide Your Sales Teams with Innovative Tools
Sales teams must track leads generated from different platforms and provide presentations for customers to increase sales. Presentations are a vital part of any sales pitch. Equipping your team with access to an online library of visually engaging PowerPoint templates can ensure they create highly impactful sales presentations and sales pitches. You should implement tools that help your sales teams with the ability to create documentation and improve communications with customers. Adopting advanced solutions such as cloud-based CRM, video conferencing, digital signature tools, time and location tracking software, company messenger, sales and marketing automation, virtual PBX services, etc. is extremely important to manage remote sales teams effectively.
Try Building Healthy Relationships with Teams
It would typically be difficult for a business to build and maintain healthy relationships with every employee when they are working remotely. Managers should interact more with employees virtually during and after working hours to maintain good relationships with subordinates and co-workers. For example, managers can start an unofficial and friendly discussion before team meetings or conduct non-work related, friendly competitions among employees based on service or wellness activities, building strong and long-lasting relationships with employees.
Determine and Track Key Metrics
Develop a dashboard for each employee to know what tasks they need to finish and how effectively they are completing those tasks. A customizable dashboard allows employees to check other employees' performance and encourages competition among employees and keeps them accountable for their jobs. The teams' key metrics enable you to track the progress of the employees' goals, thereby helping your employees to stay on track, no matter where they are working.
Provide Regular Feedback to Employees
Regular and accurate feedback from managers helps sales representatives know where they are lacking in delivering expected outcomes. It allows them to increase their overall performance and consistently achieve sales targets. Be it a Kudos or a reward for those employees who are working well. Plus words of encouragement and advice for employees who are failing to achieve sales targets, make sure you provide regular feedback to both types of employees. You can always offer helpful feedback to the employees working remotely via video conference, email, phone, or chat.
Also Read: 5 Key Challenges Newly Remote Employees Face
Trust Your Sales Team
Trust can be inherent with reliable employees. Make sure the sales teams you hired are continually striving to increase sales and revenue. Besides, you can build trust between you and your employees by accomplishing certain things. Set SMART goals for each employee, regularly track every goal's progress, and encourage employees to achieve them. With a robust CRM software solution, you can easily create SMART goals and maintain customer sales information accurately if you are trustworthy and willing to trust your employees. Your employees will then be more likely to trust you and the organization, which translates into excellent customer service. By implementing a time tracking solution, you can easily track and analyze how much time the employees are taking to close leads and provide proper training to the employees who are lacking and help them reach their goals.
The Conclusion
The Harvard Business Review reported that have switched to a remote workforce have to either do the bare minimum and get by or adapt with the technologies to thrive. The tips mentioned above help sales representatives thrive in a remote working environment. So, when working outside the office location, sales teams no longer have to get by simply.
Advanced CRM solutions enable you to have consistent communication with your sales teams and helps you collaborate with remote sales representatives efficiently without missing a beat. The software automates those tedious and time-consuming processes involved in sales and marketing efforts, enabling increased collaboration across the entire operation.  There are numerous CRM solutions available in the market, offering a unique mix of features and functionalities.
TheITbase
TheITbase gives tech help to Audience. Learn how to utilize Technology by How-to guides, tips and also you can find cool stuff on the Internet.
Related posts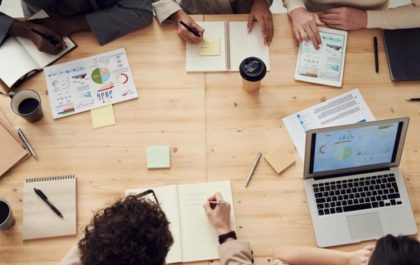 How to Plan a Project That Is Guaranteed to Succeed
Planning and executing a successful project can be a challenging task, especially if you have never done it before. But,…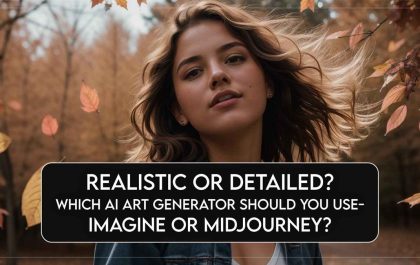 Realistic Or Detailed? Which AI Art Generator Should You Use – Imagine Or Midjourney?
Setting the Stage for AI Art Generation Artificial intelligence (AI) art generation is a rapidly developing field with the potential…