There are certain challenges newly remote employees face while working remotely. The transition to remote work hasn't exactly been easy for some. Whereas it comes with benefits like flexibility and zero commutes, it has been a bag of mixed blessings for many.
Kids Creative Agency recently launched an impressive WFH Project via IMissTheOffice.Eu, an interactive site that aptly captures the sights, sounds, and vibes of a typical office environment that you can't replicate at home. Don't we all miss something about the office?
As much as one may miss aspects of the office environment, it's a blessing to still have a job in the first place, even a remote one, because hundreds of millions have lost their jobs and sources of livelihood since COVID-19 hit. The ILO raised its global job loss forecast to 305 million as of April 2020.
However, as grateful as one may be to have a job still, there's no denying the fact that remote work has its drawbacks and challenges, especially for the new remote employee.
In this post, we shall x-ray remote work while highlighting five (5) key challenges newly remote employees face regarding remote work, plus proffer solutions to address these remote work challenges, but first
What is Remote Work?
Remote work is work that can be done from anywhere outside a stable office environment like the cafe, Starbucks, while travelling, etc. When done from home, it is referred to as work from home.
It usually relies heavily on technology like internet access, PC, software, and other online tools. Deficiencies in remote work enabling tech are one of the challenges newly remote employees face.
Remote work was once the trend before the first industrial revolution and is now making a more significant, bolder comeback, thanks to COVID-19.
With widespread adoption by major players across sectors and industries, remote work now dubbed as the new normal.
Also Read: Top 10 Parameters to Evaluate Your Digital Marketing Agency
How are Employers Adjusting to Remote Work?
According to FEMA, over 40% of US businesses fail following a natural disaster. A recent report by Yelp indicates that over 55% of businesses closed since March (due to COVID-19) are now permanent.
To ensure business continuity, more and more businesses are adjusting and adopting remote work best practices. Sadly, some companies are still unaware of the challenges newly remote employees face.
Facebook, Google, Shopify, Twitter, Siemens, JP Morgan Chase, Square, and many more are now allowing staff to work from home, some temporarily, some permanently.
Reports show that over 95% of $500m+ a year business now favour remote work with 61% willing to invest more in remote work enabling technology in the future.
How Employees are Responding to Remote Work
While employers embrace and adopt remote work best practices, employees are doing their best to try to adapt to it. But there are challenges newly remote employees face daily.
Most newly remote employees are sharing their experiences online. Here are some exciting tweets cited in a recent HuffPost article: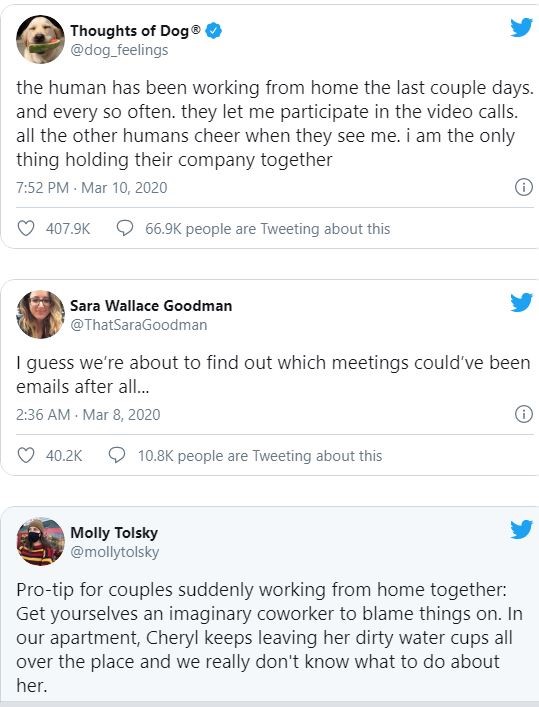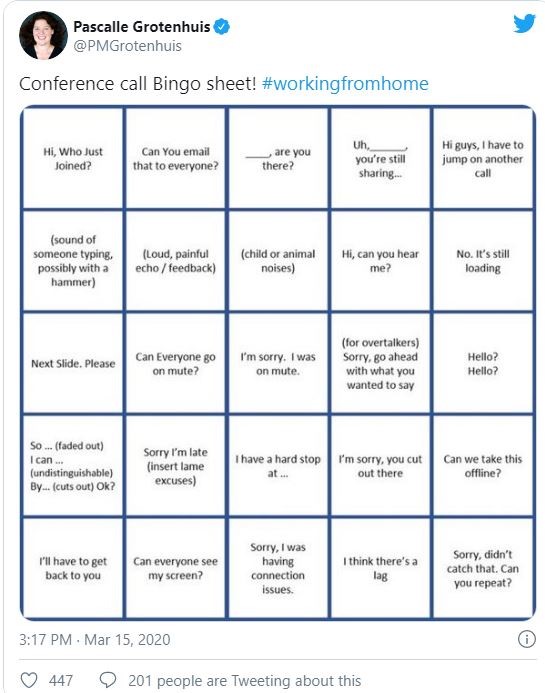 Due to the suddenness and certainty of it, many newly remote employees are having mixed feelings about remote work, and it's perfectly fine.
Understanding the challenges newly remote employees face can help employers and employees to address them adequately.
Also Read: How Outsourcing Lead Generation Services Can Be Beneficial
5 Key Challenges Newly Remote Employees Face
Challenges Newly Remote Employees Face #1: Work from Home Office Gear
To enjoy a smooth Work from home experience, you need certain essential office gears that you would typically use to do your job if you were working from the office. And this will cost money, one of the significant challenges newly remote workers face during this pandemic.
What exact office gears you will need to start working from home will depend mainly on your job role, but the most basic requirements are a PC and an internet connection.
Better yet, itemize every single gear you work with at the office from your desk to the chair, PC or monitor, scanner, printer, mouse, mouse pad, screen protector, speakers, headphones, etc.
Recognizing the cost implications for new remote worker time tracking, some companies like Google allowed staff to expense up to $1,000 on work from home office gears. Others like Shopify allowed the team to carry their essential office gears home.
Challenges Newly Remote Employees Face #2: Space/Setup
Depending on where and how you live, getting a suitable space or setting to set up your home office could be a challenge for new remote employees.
This is because you would need a dedicated quiet space where you can set up your home office desk, chair, monitor, mouse, mouse pad, keyboard, headphones, speakers, Wi-Fi router, lighting, artworks, etc.
This may be a non-issue if you own a large home or live alone. However, for larger households or shared spaces, it can quickly become a concern. This is one of the challenges newly remote employees face. Thankfully, although it is mostly referred to as work from home, remote work can be done from any location.
Interestingly, the tiny office model is becoming a thing. Companies like Bantam Built are producing small and fully detached offices that you can install in your backyard or anywhere on your property, even in the park.
Challenges Newly Remote Employees Face #3: System Setup/Configuration
Nearly all of your remote work can depend on your PC, which can have a direct bearing on your overall efficiency and productivity.
You may prefer to type and process documents, read and reply emails, attend Zoom meetings, conduct research, and carry out sales and marketing activities, prepare reports, etc., using your PC.
However, if your home office PC is relatively slow or lagging, it can significantly reduce your efficiency and productivity, which can have negative multiplier effects for your other team members who depend on your timely output to do their jobs.
As much as possible, ensure that your home office PC is as good or better than your office PC in terms of specs and configuration.
Challenges Newly Remote Employees Face #4: Online Security
As stated earlier, there are challenges newly remote employees face when working from home. One of their major concerns is online safety. For some, they're now 100% responsible for their online security.
Recent reports show that cyber-attacks since COVID-19 are up by over 4, 000 cases. This is primarily because people are working from home, shopping online, and spending more screen time, plus staying digitally connected for longer.
Cybercriminals know this and are exploiting the situation to isolate and target internet users more and more. Pre-COVID-19 dedicated IT teams provided comprehensive cybersecurity coverage locally throughout organizations.
With the new working arrangements, remote workers may have a hard time providing their comprehensive cybersecurity while working online.
Challenges Newly Remote Employees Face #5: Work-Life Balance
How to achieve work-life balance is perhaps one of the biggest challenges newly remote employees face. It is one of the most talked-about in recent times.
Fancy tales of the laptop lifestyle are rife, and to be honest, remote work comes preloaded with a lot of perks, chief of which is its flexibility. However, newly remote employees may find out sooner or later that working from home has its challenges.
Worse than bringing work home, working from home can keep workaholics working round the clock, neglecting their health, families, friends, hobbies, etc. A recent Nord VPN study found that Americans are working 3 hours longer on average since COVID-19.
Work-life balance best practices can safeguard your overall health and keep you working for many more years by blocking out stress, overwork, and burnout.
Conclusion
There are specific challenges newly remote employees face while trying to work from home. By learning more about them and addressing them, employers and employees can achieve more success with their remote work experiments.
TheITbase
TheITbase gives tech help to Audience. Learn how to utilize Technology by How-to guides, tips and also you can find cool stuff on the Internet.
Related posts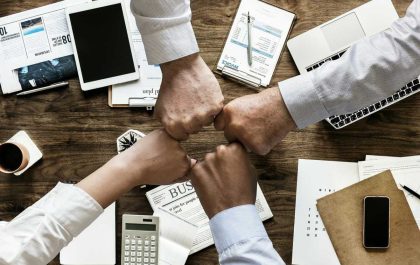 The Next Generation of Leaders: Insights from IB Business Management
With rapid globalization and technological developments, leaders have never been in greater demand. The International Baccalaureate (IB) program, widely acclaimed…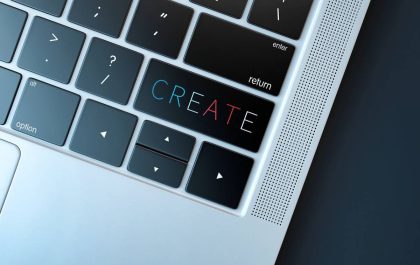 Unleashing Innovation: The Secrets Behind Successful Slot Game Developers
1. Introduction In the dynamic world of gaming, slot game development stands out as a thrilling and innovative field. In…