As a business owner, no matter how much you expand, you know that having a steady and loyal customer base is one of the main reasons you're afloat and running well. Gaining lead generation is a highly important process in the sales strategy but is a lengthy process.
Outsourced lead generation services are an excellent way to gain the best of the lead conversion process, without getting behind in the day-to-day activities. Lead generation involves finding and researching individuals that could potentially be interested in buying your services.
Being a small business owner, especially in these times, can be rough. You might be doing everything in your power to find and get a steady flow of incoming and converting leads but cannot keep up with it on your own. When you choose to have outsourced lead generation services, you leave the bulk of the job to experienced agents who have the resources to get the work done.
There are a lot of ways in which outsourcing these services can benefit your company. If you think it will exceed your budget, you will realize that it is not the case.
Also Read: Leadership Case Study Sample
Advantages of Outsourcing
A lead generation company will take over a lot of the manual or strenuous labour involved in the process and efficiently run it through without you having to get involved in the process.
Here is how can you benefit from these services:
Cost: You'd think outsourcing would increase your costs, but on the contrary, it reduces it. When you hire a new in-house team to get new leads along with the resources, the amount may exceed your budget by a long shot. Additional staff can help, but after a point, they may not be able to handle the calls, and you'll have to spend on more staff, time, and infrastructure costs. Outsourced services provide an extension to your already existing marketing and sales team, where the right partner will provide the leads with adequate information and try forming a trusting relationship, but how they do that and what strategies they implement is still up to you. They may, however, give you advice on how you optimize your existing strategy based on their experience and understanding of your customer base.
Access to technology and resources: Communicating and conveying the product to a lead requires infrastructure, equipment, and software to keep up and analyze the data and leads. Having a company take over this means the equipment and software already set up, and the employees know how to operate these resources and use it to their maximum capacity.
Quality Leads: Cold calling and lead generation generally demand vast amounts of work but provide sizably lower returns. The best way to get conversions changes is to reach out to different people and figure out leads already interested in your product or idea. Outsourcing these services makes this process more comfortable because the agents will find tips and vet them. They see who is interested, track who viewed your site or other media posts, and even the ones who aren't interested in treated with respect. Thus, the conversation is seen because of the agents dedicated to having excellent customer satisfaction. They will nurture your warm leads as well, and try to get higher conversion rates always.
Less time: You can never expect instant results with anything you do, but lead generation, when outsourced, is something that can give you great results in a short time. When you start a business, a lot of your time goes away in strategizing and planning, bettering your product, attending meetings with investors, and other activities that need more attention. Spending your time on leads and conversions is not something you or your sales team can do full time. When you outsource these services, trained agents dedicate their time to chasing and locking up on leads that will increase your conversion rates in no time.
Feedback: If you partner up with a metrics-driven service provider, you get constant feedback about the marketing and sales team. They provide you with detailed reports and breakdowns of the quality of leads, the number of conversions, which makes leads drop off, what could make your strategy more efficient, and many other essential remarks. This empowers your marketing team to enforce better planning and targeting posts to increase conversion rates.
Also Read: Loyal Customer Service Accessible on a Daily Basis
Having an outsourced lead generation service take care of your lead generation activities takes a massive load off your shoulders. It ensures that you can receive a constant inflow of quality leads who will turn into loyal customers.
TheITbase
TheITbase gives tech help to Audience. Learn how to utilize Technology by How-to guides, tips and also you can find cool stuff on the Internet.
Related posts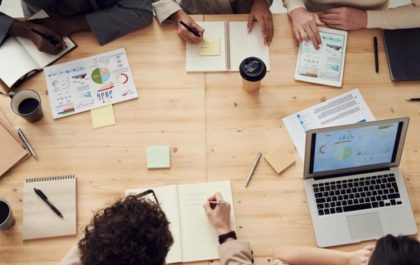 How to Plan a Project That Is Guaranteed to Succeed
Planning and executing a successful project can be a challenging task, especially if you have never done it before. But,…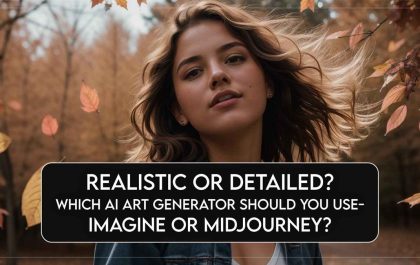 Realistic Or Detailed? Which AI Art Generator Should You Use – Imagine Or Midjourney?
Setting the Stage for AI Art Generation Artificial intelligence (AI) art generation is a rapidly developing field with the potential…