Life is tough, but with so much technology, it does not have to be like that today. Just as there is an application for it, there are also devices for every fight during the day. We have put together 10 of the Best Gadgets that will make your life much more comfortable.
Nubia Alpha
The Nubia is a new Smartwatch that redefines the way you think about your wearable technology. This watch offers a massive 4-inch screen with a flexible display. And is built with many of the basic features you'd find in a Smartwatch twice its price.
This watch has a Bluetooth calling feature text messaging and can even control via air gestures in which you can wave your hand over. The screen in a specified pattern to perform tasks nearly every aspect of the watch's display can be modified to suit your requirements and with sleep monitoring heart-rate monitoring sport modes and health data all being readily available at your fingertips.
This watch will be hard to pass up its $299 price tag makes it a fierce competitor to the Apple watch. And many Google-branded watches as well.
Ainope Cooling Pad Holder
The Ainope Cooling Pad Holder is a must-have for anyone who requires constant long-term use of their smartphone or other electronics. Many smartphones suffer from heat issues.
Which can affect your device's performance or even cause injury in some rare cases?
However this product aims to remedy that situation by providing a cooling station for your device. So that, it can be mounted and charging at the same time. The Ainope is a cooling device that clips to your phone. And can begin cooling your device in as little as three seconds.
The device is proprietary fan technology keeps your device cool. And at a price of just $39 this is a deal that likely won't last long.
Related Article: Google Nest Mini, the Small Smart Home-based Mini Speaker is renewed
Mirror
The mirror is the perfect companion for your workout and keeps you there better than any other smart device/Gadgets on the market. This product can fit comfortably into nearly any room or workout area, and not only works as a functional mirror but also keeps up with your workout routines and helps you to stay on course to a healthier lifestyle.
This device has a built-in screen that demonstrates the proper way to conduct your workout with real-life recordings of trainers to help you better understand. The instructions gave you can even work out with friends to help keep each other motivated and share your results at a price of nearly $1,500.
Mirror certainly isn't a product for hobbyist but is a must-have for any fitness buff.
Levia Levitating Lamp
Levia and is only available in a minimal market this product fell a bit short of its IndieGoGo goal and thus didn't quite make it into production.
However it's genuinely an exciting idea that many individuals may be interested in purchasing. If you can find a model or prototype that is available for sale Levia is a marble lamp. Whose bulb levitates in midair to provide a futuristic look at your desk bedroom or creative workspace. When you want to turn the lamp off, simply grab the levitating bulb to remove it or press the power button, and the device will turn off $409.
This device is exciting and would be a great addition to an artist's or writer's desktop to provide a great conversation piece.
Gadget: Cozmo – The Smartest AI-Powered Robot Toy by Anki
Sunmade Cheese
Sunmade Cheese was a product that made its way onto Kickstarter in 2018 but fell short of reaching its $100,000 funding goal.
This gadgets was a charging station that gained power from a variety of solar panels, which would allow you to charge a flashlight lighter radio or small electronic device using nothing but free solar energy. The device anticipated retail for just over $100, and it appears as though several of these units made its production and in the hands of anxious buyers.
They may be a bit difficult to come by these days, but the concept is fascinating having a charging station that requires no wires or wall outlets provide a seemingly endless list of possibilities.
This device would be great for camping or for saving a couple of bucks on your next power bill.
ChefMan Portable Mini Fridge
Portable refrigerators have become quite popular in many workplace environments. They allow for an easy way to keep your food or beverages cold yet.
Also safe from potential workplace thieves who may be looking to steal a co-workers lunch. However, the Gadgets ChefMan mini portable compact personal fridge has taken the idea of a mini-fridge one step further. And has created a tiny refrigerator which would be great for storing a few canned beverages or possibly a sandwich or other small food item.
With the help of this great discovery you can enjoy your food while watching movie on Movie Hustle without any hassle. This fridge can purchase at a wide array of retailers typically selling for just under $40 this device. Also features a heating option that can keep your coffee or breakfast burrito warm until you're ready to consume it.
What the holiday season just around the corner this device would make a perfect gift for your loved one.
Norshire Mini Tire Inflator
The Norshire mini tire inflator is a revolutionary product for the automotive industry. This Gadgets is easy to use quite powerful quiet. It is built of 90% metal this device is advertised as being the world's smallest tire inflator. And it certainly seems to live up to that claim.
This product can be used to inflate nearly any automotive tire and, when first brought to market reached 42 hundred percent of its original Kickstarter goal. The best feature this inflator is its portability this tire inflator could even stored in the pocket of your t-shirt. If need be this is untrue of nearly every other tire inflator on the market priced at just $99.
This tire inflator is a must-have for anyone who owns a vehicle and doesn't want to be stranded on the road while waiting for roadside assistance.
Also Read: NES Controller, without wires and for the Switch -Nintendo Classic Mini
Winbot 950
The Winbot Gadgets is a technological advancement like no other. It's no secret that many of us despise having to clean windows. This device aims to solve this problem by providing a Roomba style solution to our window cleaning problems.
This device adheres itself to your windows or other flat surfaces and cleans them. Without you taking to lift a finger it claims to deliver spotless clean in a relatively short amount of time.
Offering a four-stage cleaning cycle to ensure that your windows are as clean as they possibly can be while it's rather noisy. Its 64 DB this device can be purchased online for around $100 depending on the retailer.
It can clean windows up to five meters tall. So it's certainly worth checking out if you truly hate having to clean the windows in your home or office.
Larq Self Cleaning Water Bottle
This device is a must-have for literally anyone who enjoys using a reusable water bottle. It is available in 17 ounces and 25-ounce sizes and can clean itself using built-in UVC LED light technology. That claims to kill up to 99.99% of germs and contaminants.
Not only this device clean itself though but it also claims to purify your water at the touch of button. You can load the bottle with mildly unclean water. And expect it to have your water filtered and ready to drink in no time the Larq bottle is available now from various retailers for $95.
Polar Seal Heated
We also likely have at least one friend or family member. Who always finds themselves cold even on a somewhat warm day, thanks to Polar Seal. It no longer has to be a problem.
Polar Seal Gadgets now offers a variety of clothing that contains an internal heating element to keep crucial portions of your body warm and out of the cold weather. Most garments are available with three separate heating options that allow for customization to your desired temperature.
You can then recharge your clothing to use over and over again. Polar Seal offers to apparel for a variety of different price points. So be sure to check out their website to find a product/goods that best suits your necessities. Nearly all their clothing comes with a three-month warranty free shipping and replacement policy. If you receive the item and it doesn't fit as well as you had hoped.
Also Read: The New DIRECTV NOW DVR Cloud: All You Need to Know About
TheITbase
TheITbase gives tech help to Audience. Learn how to utilize Technology by How-to guides, tips and also you can find cool stuff on the Internet.
Related posts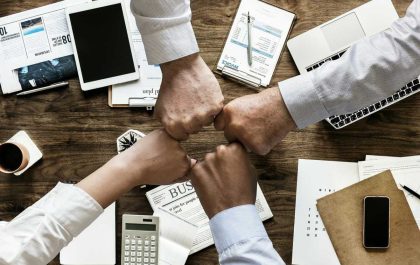 The Next Generation of Leaders: Insights from IB Business Management
With rapid globalization and technological developments, leaders have never been in greater demand. The International Baccalaureate (IB) program, widely acclaimed…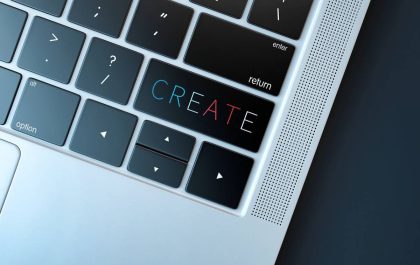 Unleashing Innovation: The Secrets Behind Successful Slot Game Developers
1. Introduction In the dynamic world of gaming, slot game development stands out as a thrilling and innovative field. In…