The stellar xlm wallet is the application that allows its users to safely store, send and receive XLM, also known as Lumens. It is a prudent way to connect your payment links and banks to primarily expedite cross-country payments, cross-asset value transfer, and low-cost prices. The application consists of blockchain wallets and several crypto tokens that facilitate trading between cryptocurrencies, local currencies, etc. Like bitcoin, stellar also relies on blockchain to keep the network in sync, but the end-user encryption is more like cash.
Stellar xlm Wallets: An overview
It handles millions of transactions every day because of the software that helps it to run across a decentralized open network. Stellar XLM co-founds by former lawyer Joyce Kim and Jed McCaleb in 2014. This application does not have any specific owner as the public owns it. It intends so that all the financial systems across the world can work together on a single network. The most popular stellar xlm wallet are foxlet, Stellar Account viewer, BlockEQ, Atomic wallet, etc., Clic wallet, stronghold wallet, stellar port, smart land, etc.
How to Use Stellar wallets: –
An individual can fund his/her account with the help of any coin. Anybody can store, receive, or send XML with the use of this free cryptocurrency wallet.
A person can then buy stellar with any of the credit or debit cards for USD or EUR right in the app.
Within the free wallet, you are then allowed to make free transactions.
You can track your balance and the price of the stellar in USD or other fiat currencies.
With the help of a built-in exchange, you can send the XLM to any altcoin address.
Access your account on OSX, Windows, or another Linux based OS.
Also Read: How to Choose the Right Payroll Software for Accountants
What are wallets and tokens!?
Tokens are the cryptocurrency issued by stellar, known as XLM or Lumens, and xlm wallet must store such lumens safely. Every transaction has a standard mining fee of 0.00001 lumens. Stellar does not charge any amount from the users or institutions who use the same network.
A distinguished aspect of Stellar
The most distinguishing characteristic of Stellar is its consensus protocol. Stellar is an open-source system. In this type of protocol, the transaction verification procedure is limited to a particular set of reliable nodes in its place of being left open to the whole network of nodes. It keeps the cost of transactions lower and faster.
Stellar Account viewer
The stellar viewer helps its customers to display their balances and payments cautiously. It works as a ledger, which consists of all the history of transactions that one individual makes. It helps in sending and receiving the Lumens (XLM) to different accounts. It directly accesses from the web-based interface. It is a user-friendly network for all the stellar users. It provides its clients with a user key, also known as "Private key," which controls users' accounts themselves. It helps to manage lumens stored in the ledger. The security code or the key should not share with anyone. Stellar also generates a "public key," which acts as the address to transfer XLM or other tokens.
The basic advantage of stellar account viewer
The two most basic advantage of the stellar viewer are: –
It provides enhanced security by giving full freedom in the hands of the customers.
It helps to manage transactions securely.
To manage your account quickly, stellar can connect to different hardware such as: –
Ledger Nano S
Ledger nano s is one of the best and recognized wallets in the market to safely store bitcoins, Ethereum, and many altcoins. It is in the form of a USB device with an OLED screen, which helps lookout all the transactions.
Trezor One/T
Trezor is not listed by stellar on its website, but they offer lumens storage facilities. You can connect your stellar viewer with this wallet by using Trezor bridge software.
These several benefits and features of Stellar xlm wallet cannot stop one from taking a step further in buying and storing xlm's and make trading of money easy. Every wallet comes with different features and reliability to gain customers' trust and faith.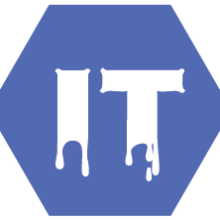 TheITbase
TheITbase gives tech help to Audience. Learn how to utilize Technology by How-to guides, tips and also you can find cool stuff on the Internet.
Related posts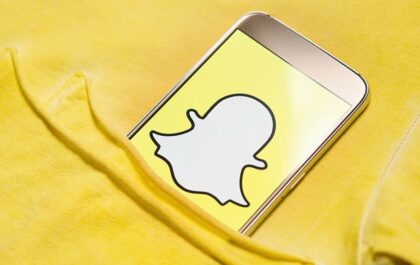 How Lenses And Filters Helped Snapchat Become A Social Media Giant
Snapchat is a massive platform. It's amassed around half a billion monthly users and sees a staggering 5 billion snaps…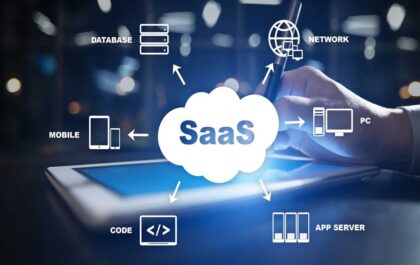 Ten Features Every SaaS Business App Will Need in 2022
SaaS Business App: As a result of the pandemic-driven shift to hybrid work, software-as-a-service (SaaS) apps are more popular than…