Why is cybersecurity culture crucial for the growth and success of any organization worldwide. There is no denying that your organization needs to develop the best cybersecurity practices to combat different cyber risks like hacking, data theft, phishing attacks, malware, etc.
But without creating a cybersecurity culture at your workplace in the first place, you cannot improve the wellbeing of your organization cybersecurity wise. Considering the importance of cybersecurity, let us discuss this example. A group of hackers targeted NZX (New Zealand Stock Exchange) 's an official website through DDoS attacks for four (4) consecutive days.
As a result, the official website of NZX experienced serious connectivity issues, and the federal government force to activate the National Security System eventually.
If the stock exchange's management had already created a cybersecurity culture and deployed New Zealand VPN and other security tools like firewalls, managed detection services, Antivirus, etc., to secure its official website online would have avoided such a situation proactively.
Therefore, companies operating within the Kiwi territory or other countries should first create a cybersecurity culture. By doing so, they can evade phishing, DDoS attacks, hacking, and other cyber threats timely.
Here is what they should do to develop a culture that helps them protect their online presence in terms of cybersecurity successfully:
Formulate some specific cybersecurity do's as per your organization's online security needs
In reality, cybersecurity does include all the required actions that can take your company's online security or organization to the next level. These include:
Remove the weaker links in your system
Surprisingly, your workforce can be one of the significant causes of your downfall if they not trained in cybersecurity rules and procedures timely. It is high time to provide them with basic cybersecurity training that helps your organization overcome some fundamental loopholes that can affect cybersecurity practices in the future.
Use secure email encryption services
If you want to send your sensitive official information securely online, use encrypted email services like ProtonMail, Tutanota, Posteo, etc. When you encrypt your professional emails through these email encryption services, you can quickly mitigate several cybersecurity issues in the first place.
Use secure password managers
Organizations need to educate their employees about using different password managers like LastPass, Dashlane, Passoplis, etc. When employees begin using such passwords managers, they can safeguard their sensitive credentials without any hassle.
Furthermore, they also help employees remember dozens of complicated login details, including usernames and passwords on their behalf.
Deploy a Secured VPN
As a part of your security strategy, it is highly recommended that you use a VPN.   . A VPN provides privacy and security when an employee works remotely. It encrypts all communications and data that travel between the employee's computer to the organization's network. If your employees work from home, ensure that their home system(s), and VPNs are protected by two-factor authentication. Why not put a second layer of security (Cisco AnyConnect Two-Factor Authentication) in place to protect all your Cisco VPN users? It can be set up to alert you if anyone tries to access the network without 2FA on their devices.
Also Read: How Technology and Cybersecurity Change Each Other
Use safe file-sharing services
Luckily, we live in a modern technology era where we can easily use various file-sharing services like Dropbox, Google Drive, etc., to protect our crucial official data. Likewise, you can also opt for other services like TreSorit Send and Firefox Send that delete the sent files automatically on your behalf.
Create cybersecurity don'ts as and when needed
The same goes for cybersecurity don'ts as well. Luckily, you can follow the same lines when creating cybersecurity don'ts that allow you to comprehend the cybersecurity concept in the right direction. These don'ts are:
Don't keep cybersecurity a secret
Cybersecurity is a harsh reality, and you should not keep it a secret for your employees at any cost. Otherwise, they would perceive cybersecurity as a myth or an irrelevant thing. There is no harm in inspiring them to discuss ideas, misconceptions, and the latest news related to cybersecurity with colleagues and higher management regularly.
Also Read: Cyber Essentials Certification 101 and How it Could Benefit Your Online Retail Enterprise
Don't think cybersecurity is a one-time activity
When creating a cybersecurity culture in your organization, always remember that cybersecurity is a part of your vision. Hence, your employees should not take it as a one-time activity. Cybersecurity practices need to implement within organizations or companies throughout the year.
Don't assume cybersecurity is a problem related to the IT department only
When you work as a team in any organization, you become a part of success and failure directly or indirectly. Being an employer, you should change your workforce mindset since cybersecurity needs collective efforts from all the stakeholders, including all the departments like finance, admin, supply chain, marketing, IT, support staff, etc.
Wrapping Things Up
Securing your organizations or companies from various cyber risks is still in your hands, provided you know how to apply some of the best cybersecurity practices at your workplaces appropriately.
Otherwise, cyber risks such as hacking, data leakage, phishing, malware, insider threat, etc., can harm your organizations' growth or existence a great deal.
Summing up, once you start following the above-described do's and don'ts, including other cybersecurity tips or suggestions accordingly, your company can grow online at an unprecedented pace.
TheITbase
TheITbase gives tech help to Audience. Learn how to utilize Technology by How-to guides, tips and also you can find cool stuff on the Internet.
Related posts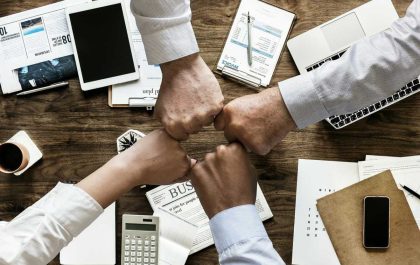 The Next Generation of Leaders: Insights from IB Business Management
With rapid globalization and technological developments, leaders have never been in greater demand. The International Baccalaureate (IB) program, widely acclaimed…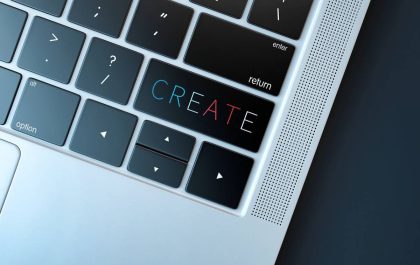 Unleashing Innovation: The Secrets Behind Successful Slot Game Developers
1. Introduction In the dynamic world of gaming, slot game development stands out as a thrilling and innovative field. In…