The intervention of technology IVR System is the business sector has given rise to exceptional innovations and immense opportunities. The Interactive Voice Response system is one such example of a design that drives exclusive business growth.
This IVR System overview can give you an idea of what IVR is and how it develops the potential of technology to aid your business processes. Check out the list of benefits you can leverage with IVR technology.
Benefits of IVR System
IVR is an automated phone system, which allows companies to communicate with customers via various pre-recorded messages. Its design to direct and connect incoming calls to the concerned department or expert. The software initially develops to support call management by automating calls made by the customers regularly.
Currently, this technology prominently implements in customer care departments. Moreover, not only large companies use IVR; it has an exclusive impact on small scale businesses as well. Numerous small-scale companies have adopted the IVR system. There are at least ten explanations of why companies implement this technology:
1. Promoting Efficient Operations
SMEs are inclined to have small teams and fewer staff members, especially concerned with the customer care department. Although it usually develops inefficient task completion and a lack of satisfaction among customers.
IVR comes as a saviour in this situation and automates the process by extending accurate resolutions to customer queries. It prevents any chances of human error. It simplifies the process of customer support and improves its efficiency.
2. Aiding Potential Lead Generation
Lead generation is a crucial element of businesses these days. Effective use of leads will drive your business towards accelerated growth and enhanced clientele. IVR systems help you create computerized records of your customers' request by logging the calls received and missed. This way, you don't miss a single potential client.
Also Read: Know all about User-Generated Content Campaigns and the Best Tools
3. Automating Customer Support Department
One of the fundamental aspects of the IVR system is to release your stress of constant customer queries. The system deploys technology to help you reduce your operational expenses and further enable your customers to assist themselves.
How? The customers will be able to attain basic information about your products, services, and resolve queries easily. For issues that require human interference, IVR systems offer options to connect with a customer support executive.
4. Supporting Efficient Utilization of Time
IVR systems are quite feasible for businesses that believe the time is money. Using IVR saves both companies' and clients' time. These systems allow your customers to get instant solutions without practising complex manual processes.
5. Upper Edge in the Market
If you are willing to create an impression among your customers and competitors without making any extra expenses, then IVR can be a solution. The system enables you to present an appeal of varying departments and make your business look more professional. You can include extensions to enhance business capabilities.
Also Read: Your Guide to Starting a Podcast with WordPress
6. Cost-Effective Solution
IVR software implements cloud technologies, which averts the need for costly setups and maintenance. You can save extensive bucks on the installation of expensive hardware and software. IVR systems are cost-effective and will certainly fit your budget.
7. Uninterrupted Access to Customers
IVR systems offer 24/7 support to your customers without any inconvenience or interruption. It enables you to manage pre-recorded messages for your customers on various events, where either staff is not present or is very limited. IVR can help in resolving basic queries and further inform the customers about the unavailability of customer support through messages.
8. Providing MIS for Calls
It's significant to maintain the records of the information you have shared with your customers while addressing their queries. However, a notepad beside your desk is not the solution. Let IVR do the work for you and maintain all the call logs and recordings for future references.
Also Read: Role Of Employee Motivation In A Business Organization
9. Increasing Profit with Simple Setup
IVR technologies have to upgrade rapidly to enable clients to gain all its benefits with minimum efforts. Nowadays, all you need is a good internet connection along with a browser. Within a few minutes, your IVR will complete the setup process and further utilize pre-recorded messages to initiate the process.
The quick, efficient, and friendly operations of IVR will allow you to increase your profits. It will happen as satisfied customers expect to make more purchases and continue doing business with your brand.
10. Promoting Retention
The clients who are unhappy with your customer service usually go to your competitors because they don't want to communicate with you again. By adopting the IVR system in your business operations, you can enhance the efficiency of your customer care department further increasing the Retention among clients.
It recommends getting an advanced IVR system which boosts resilience to handle customer queries effortlessly. It will help you increase the rate of Retention in your business.
Conclusion
IVR can certainly help a company gain extensive benefits in various aspects. With the increasing popularity and growth of the IVR systems market, companies are explicitly adopting them to achieve extra profitability. If you are willing to accelerate your business's customer support process, then get an IVR system and enjoy its lucrative benefits.
TheITbase
TheITbase gives tech help to Audience. Learn how to utilize Technology by How-to guides, tips and also you can find cool stuff on the Internet.
Related posts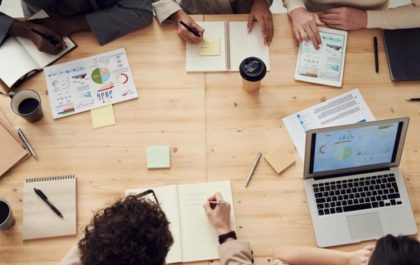 How to Plan a Project That Is Guaranteed to Succeed
Planning and executing a successful project can be a challenging task, especially if you have never done it before. But,…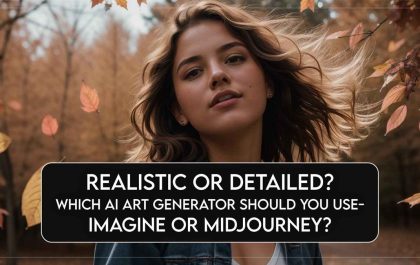 Realistic Or Detailed? Which AI Art Generator Should You Use – Imagine Or Midjourney?
Setting the Stage for AI Art Generation Artificial intelligence (AI) art generation is a rapidly developing field with the potential…