Whether you are still in high school or else currently studying for your undergraduate degree in business studies, or else instead are a full-time professional who is looking for a change of career, then you have definitely come to the right place.
Here, for your information and, of course, your reading pleasure, are the top five most influential careers in the world of business, for 2022 and in the future.
1. Bank Examiners
The first job on the list of the most influential career pathways to pursue in the world of business is of the bank examiner.
Essentially, the role of a bank examiner involves the investigation of financial firms, security firms, and banks to ensure that they are both operating on a legally accepted business model and they are adhering to all federal and also state laws.
Typical roles and duties of a bank examiner include the following:
The development of examination programs to include adherence to both AML and BSA legal rules
The assistance to credit union management firms in resolving operational issues or compliance problems
The preparation of income comparative statements as well as comprehensive yet detailed balance sheets
Checking for compliance with the GAAP in all bank audits
Planning ceremonies and community partner events
Presenting both oral and automated reports to a wide variety of senior professionals and credit union officials
2. Finance Director
Finance directors are responsible for the successful and all-encompassing leadership of an entire finance workforce and the creation of successful and innovative strategies and new business processes relating to the company's finances.
To become a finance director, an extremely beneficial idea would be to look into enrolling in a reputable and established masters in business management postgraduate degree program, and if you choose to study online, you can fit your studies around your current job role.
Typical roles and responsibilities of a professional finance director include the following:
The preparation of consolidated statutory accounts
The direct and thorough input and influence on the basic business strategies of the company
Liaising and planning with various auditors and helping with the audits themselves
Full responsibility for the assurance that all financial systems, controls, and processes are operating as efficiently and effectively as possible
Preparing quarterly and annual budget plans as well as managing all matters relating to monetary management
Managing important projects surrounding process implementations and changes
Handling PAYE, corporation tax, and other types of taxes and VAT
The regular reviewing of everything to do with account packs of the company
3. Stock Plan Administration Manager
The third highly influential and intensely challenging career in business on the list is that of a stock plan administration manager.
Basically, stock plan administration managers work to provide bonuses and compensation and setting and fulfilling various incentives for each and every member of a company's workforce to drive efficiency and productivity levels forward.
Typical roles and duties of a stock plan administration manager include the following:
Thorough and accurate maintenance of equity plan databases
The verification of any money requests and potential financial transactions to ensure there is no question of fraud issues as well as ensuring that the client or customer has the funds available in order to complete the transaction
The constant ensuring that every activity associated with the business is entirely compliant with state and federal laws as well as laws associated with global tax
The maintaining and calculating of tax rates and withholding fees
Being fully responsible for all matters relating to stock management
4. Sales & Marketing Manager
For a more practical and 'on the ground' influential role in the longevity and ultimate success of a business, you may well would like to consider working towards becoming a sales and marketing manager.
Typical daily responsibilities of a sales and marketing manager, which tend to be the same across businesses based in a wide variety of different industries, include the following:
Setting achievable sales goals and targets for every member of the sales team, as well as themselves, as well as the regular comparing of individual's sales performances to the targets and goals that were previously set
The timely adjustment of new sales goals and targets as the financial year plays out
The innate fostering of a collaborative yet highly competitive positive working environment between each and every sales employee and working hard to maintain the fine balance between the two
Providing one-to-one and group feedback for sales employees as well as the mentoring and coaching of individuals who are looking to advance their careers in sales and marketing
The creation and subsequent development of individual working sales quotas and the correct placement of certain team members on the right sales calls and meetings dependent on their own unique strengths
The recruitment, hiring, onboarding, and training of new employees who are working in the sales team and the initial assessment of their skills and stand-out strengths
The creation and presentation of incredibly detailed sales forecasts, as well as comprehensive reviews on the progress of the sales team to other senior department heads and the managers and even owners of the business.
Also Read: Steps To Invest In Ethereum
5. Corporate Controller
With a national average salary of between $106,000 and $109,000 every year, the role of corporate controller is not only an incredibly influential senior management role in any business but also an extremely financially prosperous one.
The documentation and development of all internal business control policies and ensuring that each and every policy and procedure is wholly compliant with the requirements stated by SOX
The coordination with other senior heads of departments, as well as other business professionals, for the provision of yearly reports on tax which adheres entirely to both federal and state laws
The implementation and initial formulation of accounting procedures and policies which all entirely comply with GAA standards
Working hard to always ensure reconciliation between balance sheet accounts and income statements
Being the head of capital divisional management through various different investments and also through ROI analysis
TheITbase
TheITbase gives tech help to Audience. Learn how to utilize Technology by How-to guides, tips and also you can find cool stuff on the Internet.
Related posts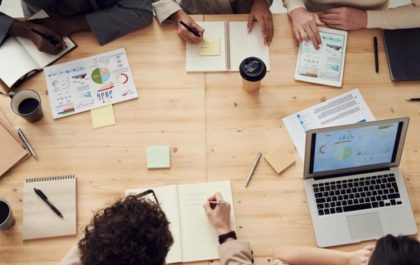 How to Plan a Project That Is Guaranteed to Succeed
Planning and executing a successful project can be a challenging task, especially if you have never done it before. But,…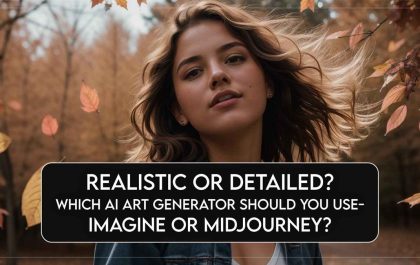 Realistic Or Detailed? Which AI Art Generator Should You Use – Imagine Or Midjourney?
Setting the Stage for AI Art Generation Artificial intelligence (AI) art generation is a rapidly developing field with the potential…