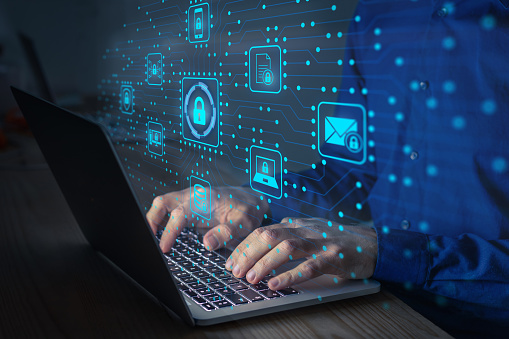 When it comes to your business, optimising performance and boosting productivity to improve and nurture growth should be integral to your day-to-day operations. This is where proactive IT support can assist you and your team in enhancing your customer's experience, outperforming your competitors and cementing continuity.
With most organisations leaning heavily on technology these days, it is imperative that business IT infrastructure continues to function as smoothly as possible. This helps to maintain business continuity, reduce downtime and empower your team. Whether it's for communication and collaboration with others, remaining connected or keeping their sensitive data secure, there's no denying the importance of your technology in ensuring your business gets through the day with minimal disruption or downtime.
As our reliance on technology grows, more and more businesses are turning to proactive IT support. Offering a variety of different services, there are two different types of IT services a support company will offer – reactive, break-fix support and proactive management solutions. As far as IT support goes, the latter is the preferred level of service, offering a more forward-thinking approach to IT management that can avoid disruptions altogether and inherently boost the productivity and profitability of your business.
What is Reactive IT Support?
As the name suggests, a reactive IT support model resolves issues as they arise. Often referred to as break-fix support, reactive IT support means you and your employees will only ever contact your IT support service if something goes wrong. This means your business will experience downtime while you wait for your IT support service to respond, which can create minor to serious disruption in your workday – although the severity will depend on the situation.
Reactive IT support may be beneficial if you chosen IT support company are quick to respond and can quickly resolve the issues you're having. However, this paradigm frequently throws a wrench in a company's day-to-day operations, preventing you and your team from completely optimising productivity and output.
It's also worth noting that reactive IT support won't help you develop a business strategy or technical roadmap. Without proactive management of your digital assets and IT infrastructure, there will be no strategy or forward-thinking budget for your technology, nor a plan for how that technology will fulfil the demands of your business. So, while reactive IT support may save your business in the short term, opting for a proactive strategy will be more cost-effective in the long term.
Proactive IT Support
As the name implies, proactive IT support is a bespoke type of tech management where a business's digital assets and IT infrastructure are proactively monitored and managed, for the purpose of futureproofing day-to-day operations, avoiding disruption and resolving issues before they escalate and cause extending downtime.
How can proactive support benefit your business?
In contrast to reactive IT support, a proactive IT support service will actively manage your digital system. Based on long-term strategy and prevention, proactive assistance will detect and manage issues before they become more serious. They'll also ensure your digital assets are up to date and functioning properly, and that your employees are adequately trained on how to use the technology accessible to them.
Benefits of proactive support include:
Vigilant management – Your digital assets and IT infrastructure, including your networks, systems and devices, will be proactively managed. Any issues will be found and resolved before they escalate and cause disruption to your operations.
Fewer IT issues – Although issues with your IT are inevitable, proactive IT management will result in fewer and less disruptive problems. As a result, proactive management is more cost-effective in the long term.
24/7 monitoring – One of the most advantageous aspects of proactive management is 24/7 monitoring. Although this will be dependent on the agreement you have with your IT support company, most professional management services offer 24/7 monitoring. This means your digital assets and IT infrastructure will be kept up-to-date and the correct cyber security measures can be implemented and managed.
Futureproof solutions – It goes without saying that proactive management is a long-term tech solution. Proactive IT support can futureproof your operations by cementing business continuity and minimising disruptions day-to-day.
Bespoke support – Another benefit of proactive IT support is a more bespoke service tailored to the needs of your business. A professional IT company will be able to assess what your business needs and work closely with you to build a bespoke roadmap based on your day-to-day operations.
Consultancy services – With the right IT support provider, your business will receive regular consultation services. This will ensure your business stays ahead of the tech curve and is operating as efficiently as possible.
Disaster recovery – As the name suggests, disaster recovery is the name given to a set of processes and tasks needed to regain access following a disruption. From natural disasters such as earthquakes and flooding to cyber attacks, a disaster recovery plan can minimise disruption and get your business back up and running as quickly as possible.
Offsite backups – Ideal for cementing business continuity, offsite backups are becoming an increasingly important digital solution for both large and small businesses alike and are a particularly crucial component of your disaster recovery plan.
Service level agreement – Perhaps the biggest benefit of proactive IT support is your service level agreement. Also known as an SLA, a service level agreement ensures your IT support company is contractually obliged to resolve any issues with your tech within a specific response time. This ensures any issues are resolved as quickly as possible.
Furthermore, proactive support typically results in a more positive experience for both your employees and your customers. It also minimises downtime for your company. In other words, you'll spend less time waiting for your IT company to fix an issue, and more time expanding and growing your business.
Final thoughts: Finding the right IT support company for your business
While obtaining tech support for your business is a relatively straightforward process, finding the right support for you, your team and your business, in general, can be a lot more difficult than people think. You're chosen IT support service should share your values as a company as well as take your goals, aspirations and unique niche into account when planning your long-term strategy.
To start off with, try searching a few different keywords with your location in your favourite search engines such as Google or Bing. You might try 'IT Support Plymouth' or 'Tech Management Bristol'. It should be simple enough to filter down your options from there until you locate a provider that fits your needs. Just don't sign with the first company you find!
Finding an IT support company for your business doesn't have to be a hassle. At the end of the day, the organisation you choose will come down to the distinct needs of your own business.
TheITbase
TheITbase gives tech help to Audience. Learn how to utilize Technology by How-to guides, tips and also you can find cool stuff on the Internet.
Related posts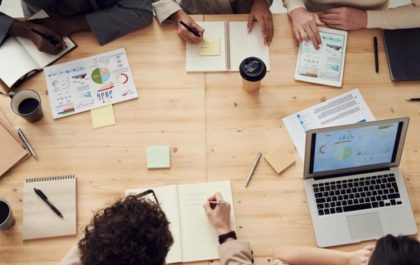 How to Plan a Project That Is Guaranteed to Succeed
Planning and executing a successful project can be a challenging task, especially if you have never done it before. But,…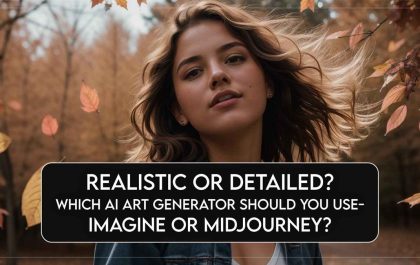 Realistic Or Detailed? Which AI Art Generator Should You Use – Imagine Or Midjourney?
Setting the Stage for AI Art Generation Artificial intelligence (AI) art generation is a rapidly developing field with the potential…