Spring brings change. While for homes, it means cleaning every nook and corner for companies, it means cleaning up what's old, dusting off what's rusted, and polishing up the rest. 
In today's dynamic financial climate, rethinking your strategies as an annual event won't cut it. So instead, businesses are to keep a steady eye on all business metrics to ensure smooth functioning. This also means constantly staying on top of all business expenses and finances. 
You could either start from scratch to invent and optimize a system or can simply automate your expense management process to ensure solid financials. Either way, if you're looking to maintain or upgrade your business's financial health, this is for you.
Keep in mind that typical financial advice isn't a one-stop solution for everyone. Instead, understand and work out what would best suit the needs of your organization. This blog covers four easy steps business owners and Finance teams can take to re-innovate their finances.
Organize. Categorize. Declutter.
Before delving knee-deep into your finances, ensure you first gather, collate and organize your financial reports and other documents. Some of the reports you must pay heed to are your income and financial statements, credit card statements, loans and interest receipts, and other receipts of expenses to the company.
Why should businesses spend time organizing their finances:
Provides a bird's eye view of organization-wide business expenses based on desired parameters 

Tracks expenses across departments, expense categories, cost centres, budgets, and more

Gives a stark overview of spending habits and spending patterns across the organization

Understand the company's financials and prepare for shortages or better utilization of surpluses
Identify. Document. Analyze.
Once you've mapped out the entire flow, pick up specific areas (departments, cost centers, or categories) that need to be evaluated and analyze every variable that demands your attention. Also, ensure to research and document all findings. Weekly or monthly catch-ups on discussion points can be a good start to cleaning your financial records.
Valuable pointers to look out for:
Identify spending patterns as per categories, departments, cost centers, etc

Pick out bad spending habits and unnecessary subscriptions or plans

Identify other areas of over-spending across categories and departments, if any
Evaluate. Re-evaluate. Monitor.
Once Finance and Accounting teams have all the data they need, they must draw rational and logical insights from it. These insights can play a crucial role in the business strategies the company takes. 
The Finance teams can also identify borrowing and spending patterns within the organization. This is when they should also evaluate and eliminate extra costs to the company. For example: if traveling employees stay in the same chain of hotels, look for discounts to strike the best deal. Or, if you find that your marketing team has opted to purchase and utilize graphic design software for their tasks, make sure that these are valid costs that are required for the organization to succeed.
Finance teams will also be able to re-evaluate budgets and expense policies where needed. This will help create a well-rounded strategy to ensure neither your employees nor the company suffers any financial loss. It also provides the team a set of quantitative and qualitative action points to monitor based on insights.
Quick tips to consider:
For outgoing payments, set up a recurring model rather than writing individual cheques every month. This saves time and effort.

If the general turnaround time for reimbursements is long, consider drafting or re-drafting your expense policies.

Businesses spread their expenses across several credit cards to avoid high levels of credit utilization. But remember to review credit statements regularly to make a note of the interest you've been paying and, if need be, even consider switching your card provider for a zero-interest credit card (also valid for

balance transfers

.)

Have a reporting system that's clear and concise where employees are aware of the entire process from expense reporting to approvals and reimbursements.




Digitalize. Automate. Empower.
Tight deadlines, late submissions, and inaccurate data spell misery for your Finance teams. Sadly, this mix also results in a false representation of finances and businesses that are still not aware of their financial loopholes. 
But, by adopting AI-driven software, companies can automate all dull, repetitive, or error-prone tasks. For example, companies that use automated expense report software benefit from easy expense reporting, error-free expense data, secure data storage, real-time data analytics, and more. 
The right software can ensure your business stays audit-ready at all times! It also automates the mundane, giving your employees and Finance teams the much needed time to work on other impactful work.
Bottomline
All the processes mentioned above play a crucial role in maintaining the financial health of your business. But, if done manually, it can open up room for manual errors, bias, or even fraud. Thus companies are increasingly moving towards automating such tasks and workflows. This saves time, effort, and resources while also streamlining processes and eliminating any chances of error or neglect.
A recent study by Altametrics stated it takes $1 to correct every error on a report right after entry and $10 once the report is in a batch. This shows that if ignored for a while, this could add to hidden costs that might affect your financial stability.
As a result, businesses have started shifting towards innovation-driven technology. This helps free up time for the employees and adds a layer of certainty to all business decisions. For example, expense management softwares like Fyle automates your entire pre-accounting process end-to-end. This means your employees don't have to worry about saving, organizing, and manually inputting expenses into lengthy expense report forms. This also implies that Finance and Accounting teams don't have to scramble around for receipts and expense reports. 
The software also comes with advanced data analytics that gives you a real-time breakdown of expenses across categories, departments, cost centers, and budgets. It also provides insight into the top category of department-wise spenders, top violators, and more! This gives your Finance team the extra push they need to ensure seamless and error-free financial records.
Also Read: How to Pick the Right Managed Cybersecurity Service Offering
Related posts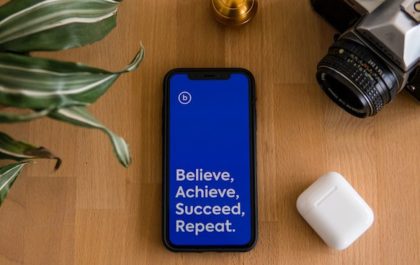 What can we expect for the future of Flutter in 2023?
Undoubtedly, mobile applications have become an essential element for most companies in the digital era. As smartphones are more commonly…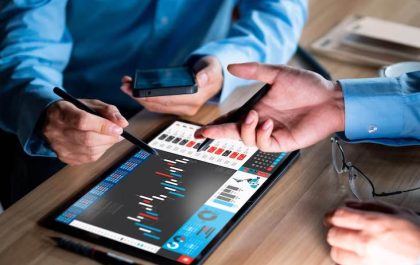 How can you Make Money on Forex without Special Knowledge?
Whether it is possible to make money on Forex without investments has always interested those who are looking for passive…