As the need for cybersecurity grows, so does the popularity of managed security services. When evaluating potential service offerings, it is essential to know what to look for both in terms of offered services and the tools that the provider uses to ensure their effectiveness (such as SASE).
Understanding the Rapid Growth of Managed Services
While executives are focusing on protecting their organizations against cyberattacks, in many cases, companies lack the resources to do so effectively in-house. The cybersecurity industry is experiencing a massive skills shortage, making it challenging to attract and retain critical cybersecurity talent. Also, the resources required to acquire, deploy, monitor, and maintain a complete security architecture in-house can be significant and beyond many organizations' capabilities.
These factors have driven the recent growth of interest in managed security services. By partnering with a managed security provider, an organization outsources responsibility for some or all of its security. This enables it to take advantage of economies of scale, where, by spreading costs over a large customer base, the security provider can offer robust cybersecurity at a lower price than an organization could achieve in-house. Additionally, managed security providers can attract and retain critical cybersecurity talent, providing their customers with access to it when needed.
Choosing the Right Managed Service Model
Managed security is available under several different service models. Many organizations are choosing managed detection and response (MDR) as the best option for their organization.
Some managed security service models, like managed security service providers (MSSPs), are designed primarily to augment an organization's in-house security team. They operate perimeter-based defenses, perform some triage, and throw any valid alerts over the fence to the in-house security operations center (SOC) for further investigation and remediation.
While this model works for some organizations and can help address their cybersecurity skills shortages, it assumes that an organization has a fully-staffed in-house SOC, which is not always true. Some organizations are just starting on their security journeys and need a more comprehensive managed security package.
For these organizations, MDR is the right choice. An MDR provider achieves deep visibility into an organization's network and uses this visibility to perform threat detection and response. With MDR, the service provider helps with incident response, which is invaluable if an organization lacks the necessary skill sets in-house.
What to Look for in an MDR Service
The services included in a managed security package can vary greatly. Some essential capabilities to look for in an MDR service offering include:
Rapid Threat Detection: The longer an attacker has access to an organization's network and systems, the more damage they cause and the greater the cost to the organization. An MDR provider should be able to demonstrate capabilities that enable them to rapidly detect and respond to potential threats within customers' environments.
Verified Alerting: One of the most common challenges that organizations' security teams face is alert overload, as alerts regarding genuine threats are buried under false positive detections. An MDR provider should perform alert validation so that only true alerts are communicated to an organization's internal security team.
Guided Remediation: Appropriately responding to and remediating a security incident can be complex and requires specialized knowledge and expertise. An MDR provider should guide the threat remediation process to ensure that incidents are handled correctly.
Threat Hunting Support: Proactive threat hunting is essential to identifying undetected intrusions into an organization's network and preventing future attacks. An MDR provider should offer threat hunting as part of its core suite of capabilities.
Security Assessments: It is always better to identify and remediate vulnerabilities within an organization's infrastructure before an attacker can exploit them. Periodic security assessments should be part of an MDR provider's service.
Also Read: Different Types of social media advertisements
Why SASE is Crucial to Effective MDR
Corporate networks are evolving. IT assets and employees are moving off-premises, meaning that many companies are rapidly becoming distributed organizations.
With this growing geographic distribution comes challenges in maintaining visibility and incident response capabilities across the entire enterprise environment. As the corporate network expands to include on-premise data centres, cloud environments, remote workers, and Internet of Things (IoT) devices, it can be challenging to maintain consistent security across an array of different platforms and environments.
SASE provides a solution to this problem by moving the bulk of an organization's security architecture to the network level. SASE is implemented as an array of cloud-based points of presence (PoPs) that include a full, integrated network security stack. Traffic between these PoPs is optimized using SD-WAN capabilities to improve the performance.
With all traffic flowing through the SASE network, an MDR provider has deep visibility into and control over an organization's network traffic. This enables them to more efficiently and effectively detect threats across the enterprise and quarantine infected endpoints before threats can spread to the rest of the network.
The role of an MDR provider is to identify and remediate threats across an organization's entire environment. Without SASE, this becomes nearly impossible as enterprise networks become more distributed and complex.
TheITbase
TheITbase gives tech help to Audience. Learn how to utilize Technology by How-to guides, tips and also you can find cool stuff on the Internet.
Related posts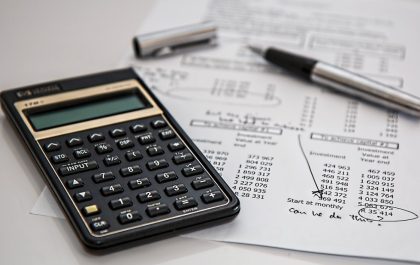 Your Ultimate Guide On Investing by Nisrine Chafik
Investing is a great way to grow your wealth and reach your financial goals. However, it can be difficult to…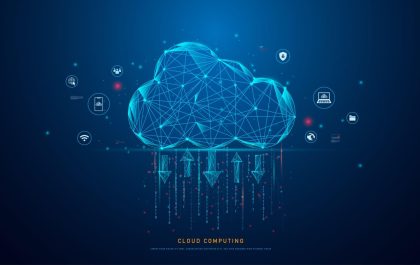 Normalyze and CEO Amer Deeba Patent Technology That Helps Clients Secure Data in the Cloud
The IT sector is fiercely competitive and marked with rapid advancements. The only way for companies to succeed in such…