Innovations In Car: There were over 33,000 fatal motor vehicle crashes in the U.S. in 2019, with distracted driving, speeding, DUIs, rain and young drivers being considered risk factors for these and non-fatal crashes alike. Vehicle safety technology has developed at breakneck speed to lower the chances of accidents through features that focus on the vehicle itself and the driver. In addition to self-driving cars, many new tech developments make the driving experience safer and more secure. Below are just a few recent innovations In car embraced by top manufacturers.
Apps Against Mobile Phone Use
Any experienced car accident law firm will tell you that distracted driving (caused by anything from texting to eating and drinking or fiddling with the car stereo) is one of the most common reasons for lawsuits being brought against negligent drivers. Despite laws banning or limiting cell phone use for drivers, many continue to put their luck to the test, despite the fact it can take just a second for an obstacle to getting in the way of a vehicle.
Only 25 states in the U.S. (plus D.C., Puerto Rico, Guam, and the U.S. Virgin Islands) have a hand-held cell phone use ban for all drivers, and 48 ban text messaging for all drivers. As a result, many firms have developed apps that block calls and texts from coming through when a car is in motion. These apps send alerts to senders, so they know when a recipient is driving. Just a few of these apps include CellControl DriveID, AT&T DriveMode, and Apple iOS DND.
Keeping An Eye On Drivers And Passengers
Select manufacturers develop biometric systems that monitor drivers, letting them know when they tired or ill to be driving. One example can found in the Israeli firm Eyesight Technologies, which uses cameras to detect movements such as yawning, eyelids closing, and blinking. The system sends an alert to drivers, prompting them to pull over and get some rest.
Another driver monitoring system unveils a luxury marque, Mercedes-Benz. The company utilizes biometrics in its futuristic model, the Vision AVTR, to detect the driver's breathing rate and pulse. Meanwhile, companies like GM and Nissan warn drivers if they have left someone in the back seat (like a small child on a hot day). The Innovations In Car practically detect that the back door opened when the trip started.
Also Read: What Entrepreneurs Need in a Car
Adaptive Cruise Control, Braking Features, And Velocity Reduction
Kia has made significant steps in upping the sophistication of its cruise control features in models like the K5 sedan. This model has an inbuilt system that uses GPS data to reduce the car's velocity if it is going too fast for an upcoming curve.
It also alerts drivers when the vehicle in front of it has moved forward at a stoplight to ensure that drivers respond with due celerity. Another Kia model – the Sorento – automatically brakes if it detects a car in front of it backed up from a reverse parallel parking position. Volvo has also developed a system that reduces the speed of a car by 6.2mph when a collision with a vehicle is about to occur to reduce the likelihood of injuries.
Advanced
Many lives lost and injury caused by distracting driving, DUIs, speeding, and additional causes. New car safety features use a wide range of systems to control both vehicles and drivers.
Advanced biometrics enable vehicles to determine when drivers are unfit to take the wheel, while features such as adaptive cruise control, new braking features, and velocity reduction would allow drivers to avoid or reduce a crash's effects.
TheITbase
TheITbase gives tech help to Audience. Learn how to utilize Technology by How-to guides, tips and also you can find cool stuff on the Internet.
Related posts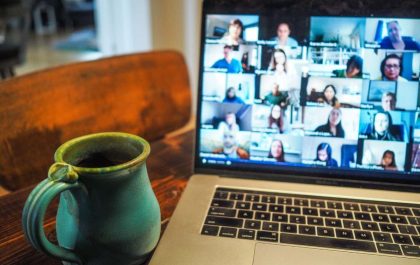 A Guide on How to Stay Secure When Studying Online
As online learning becomes increasingly popular, it is crucial for students to prioritize their security and privacy. Cyber threats are…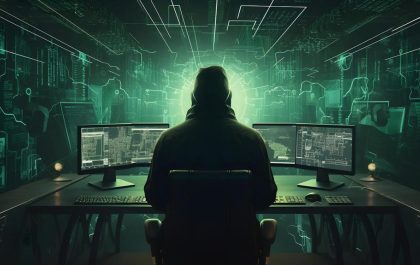 Cybersecurity's Blind Spot: Understanding the Scope of IP Theft in Healthcare and Pharmaceutical
Anastasios Arampatzis In the rapidly evolving landscape of the healthcare and pharmaceutical industries, intellectual property (IP) stands as the foundation…