Today the business world has become highly competitive. You never know what changes will take place in the next moment. In such a scenario, creating a full-proof branding strategy is a challenge.
Develop proper planning that will support the business objectives. There are certain questions that you and your brand need to address while you want to improve the brand positioning in the market.
How To Create A Smart Business Plan 
For creating a smart business plan, you need to know the ways that can work well for you. The only thing that matters here the most is innovative thinking and a proper understanding of the market dynamics.
Creative thinking can help any business to grow at a faster rate. Proper planning and execution of the right strategy can increase the sales volume. Monitor the consumer behavior constantly to modify the product as per behavior changes.
1. Position Your Brand In The Market 
The most crucial aspect of branding is to position your brand in the market. For that, you need to seek effective cost of branding services. There are certain crucial questions you must address before moving forward.
What is the purpose of your business?
What difference can the products and services of your business bring to one's life?
How can you meet the customer requirements?
What is the USP( Unique Selling Proposition) of your brand?
What is the competitive market strategy?
2. Find Out Proper Channels For Brand Engagements 
For developing brand recognition, make use of multiple channels. A different utilization of channels can help a brand to propagate its business message effectively. For example, use social media channels like Twitter, Facebook, and Instagram to spread brand messages among the target audiences.
You can run a contest, ask different questions to the target audience, and participate in various discussions in an open forum to propagate brand messages. Delighting the customers can increase brand engagements in the long run.
3. Make A Strong Visual Identity    
High visibility of a brand product is the key in the market for business development. Ensure that branding services can create a TOTM (Top Of The Mind) effect in the minds of your customers. In addition, proper development of the business strategy can help you to meet the changing business requirements.
You can apply several effective methods for increasing your branding in the market like:-
Start propagating business messages using a visual identity.
Create an attractive logo.
Add a tagline that shares the brand message.
Throughout the digital presence, your overall look must be taken care of.
Keep the cues of your brand consistent.
These are some of the simple steps for a winning branding strategy. Keep your focus on changing the needs of your customers.
Also Read: 4 Ways Remote Teams Can Utilize Payroll Software
4. Know Your Audience Properly    
Getting to know your audience properly will help you prepare your business strategy in the right way. Short-term video and content are compelling means to know your audience. Find out how to serve your interest, needs, and other factors that support your brand.
Make use of the digital websites that can help your business chalk out your target customers. It will help you to achieve your business objectives properly. Show your online-based activity that can attract the attention of your target audience towards your brands, like online activities, demographics, and interests.
5. Proper Messaging You Need To Develop    
Consistent messaging can help you to resonate the brand message with your target audience. Find out a brand voice that speaks directly to prospects and customers. Make sure that you know the channels that can help you to achieve the business objectives.
Propagate the business messages in such a way that can help your organization to grow. Continuously remind customers that you are present in the market and your brand values are still alive. Keep the visual cues for your brand consistent across all the channels.
Also Read: 6 Online Tools Your Small Business Needs
Develop Smart Business Plans 
Develop innovative business plans that can help you to achieve your business needs. Prepare the perfect strategy that can help you to achieve your business objectives. The more effectively you can craft your business strategy, the better your chances of achieving your business goals.
TheITbase
TheITbase gives tech help to Audience. Learn how to utilize Technology by How-to guides, tips and also you can find cool stuff on the Internet.
Related posts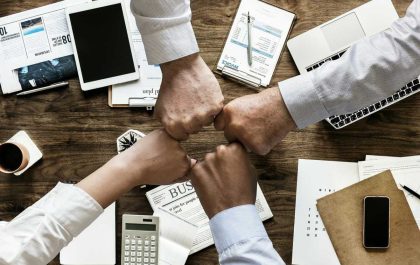 The Next Generation of Leaders: Insights from IB Business Management
With rapid globalization and technological developments, leaders have never been in greater demand. The International Baccalaureate (IB) program, widely acclaimed…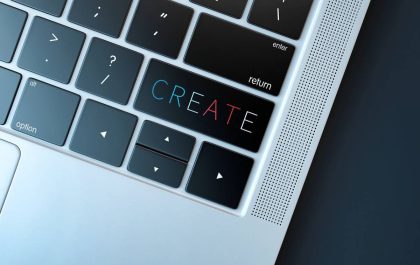 Unleashing Innovation: The Secrets Behind Successful Slot Game Developers
1. Introduction In the dynamic world of gaming, slot game development stands out as a thrilling and innovative field. In…