Business Continuity Strategy: With the pandemic of the last two years not quite in the rearview, business owners now understand the importance of a durable continuity strategy more than ever. Whether it's a potent cyberattack, a hurricane, or a pandemic, your business is at risk if you don't plan for the worst. Companies should review and update their continuity strategy regularly. 
Your continuity strategy should also scale with your business growth. For example, if you've hired new staff, opened recent locations, launched new products, or integrated new systems, that requires an update to your continuity strategy. The last thing you want is for people and assets to slip through the cracks during an emergency. 
Below are six steps that business leaders can take to improve their business continuity strategy and survive whatever life throws at them. 
Reviewing business continuity strategy from time to time
One of the most important ways of improving business continuity plans is to examine the procedure regularly. Businesses should check their documentation at least once every four months. In addition, a review should be carried out anytime significant changes occur in the organization.
If only one department experiences an update, then there's no need to overhaul the entire plan. Nevertheless, business leadership should prioritize areas that experience consistent development, such as IT.
During quarterly reviews, consider the relationships between different business areas and how changes to one department may affect another. Examine your strategy for any stopgaps or weak points and adjust accordingly.
Discover and deal with all potential threats
If you can identify, analyze, and cope with potential threats, you'll have laid the foundation for business continuity strategizing. 
It's worth noting that the plan is not as durable if the business continuity strategy is too specific. Over specificity can be problematic because it requires the threat to play out as imagined. Naturally, disasters rarely happen how people expect them to, so flexibility in the planning stage is crucial. 
Your strategy should focus on the more generic threats like unavailability of IT systems, lack of power, or unusable buildings. The goal of a continuity strategy is to restore operations as soon as possible,  so your plan should target threats that would inhibit functions instead of more specific hazards such as fire, hurricane, or tornado.
To increase your flexibility, approach your plan from more than one angle. 
Avail of the necessary tools 
Just like you wouldn't expect first responders to tackle disaster without tools, you shouldn't expect your business to either. These tools include the proper infrastructure and the necessary software to support a safe, secure, and seamless transition to a fully operational business model.
IT tools like these can come in handy for ensuring the continuity of your vital applications and infrastructure if your resources change. If you utilize the proper framework, you'll be setting your staff free to manage other crises. 
Ensure the plans are accessible
If it's impossible to access your business continuity strategy in case of an emergency, then it's of no worth. 
For instance, storing the strategy file on a computer vulnerable to hacking is the same as having no strategy at all. Squirreling copies away in drawers that may become inaccessible is another non-starter.
To ensure your business continuity strategy is effective, back it up properly. On top of having removable storage such as USB drives, using cloud storage will ensure you and your employees always have access to essential data. 
Cloud storage is also excellent for restoring business operations, as it doesn't rely on your in-house servers to keep your data safe. 
Address the effects of threats in all business sectors
If you overly compartmentalize in your planning phase, you may end up sacrificing the leg to save the foot. Instead, adopt a holistic approach. 
For example, you can prioritize departments like IT and finance while still offering support to remote workers, sales, and customer support. You can outsource customer service to a reputable call center in the philippines or a BPO of your choice to lessen the tasks that your in-house team will be doing.
If you want to improve your business continuity strategy, focus on both your organization's internal and external mechanisms. Don't leave out your customers, suppliers, and other third-party service providers. 
If a situation arises, these are the stakeholders with whom you'll align your business continuity strategy. Moreover, working together with external contacts may make returning to business as usual more accessible. 
Regularly test your plans 
The best way to identify areas that need improvement is to test your plans regularly. Regular tests and reviews will reveal any weak points that need workshopping. It's definitely better to realize problems now than in the event of an actual disaster. 
Before you go
No one wants to live through a major disaster, but sometimes these earth-shattering events are inevitable. Having a bulletproof continuity strategy will enable you to keep moving toward the light. 
Also Read: Good vs. Bad Customer Service: What's the Difference
Related posts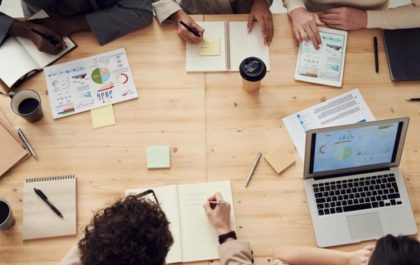 How to Plan a Project That Is Guaranteed to Succeed
Planning and executing a successful project can be a challenging task, especially if you have never done it before. But,…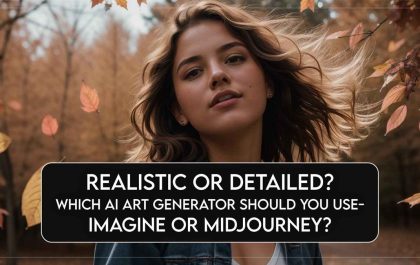 Realistic Or Detailed? Which AI Art Generator Should You Use – Imagine Or Midjourney?
Setting the Stage for AI Art Generation Artificial intelligence (AI) art generation is a rapidly developing field with the potential…