Grinding Gear Games has just released a brand-new trailer and gameplay walkthrough for Path of Exile 2, here's what you need to know about it.
It's been over two years since gamers have heard any news about Path of Exile 2 when suddenly Grinding Gear Games decided to drop the bomb unexpectedly. With the release of a one-minute trailer for the sequel and a twenty-minute video showing a gameplay walkthrough, fans are salivating for than ever for the release of the Path of Exile sequel. All the silent treatment that Grinding Gear Games has given to its players is due in part to the delays and setbacks that were caused by COVID-19 for the most part, but thanks to improvements made around the world to fight the deadly virus, the community's beloved developer has finally risen back up to let its players know what's in the works. Besides the usual additional methods of gathering PoE currency such as Exalted Orbs, there's a lot to go over on what to expect for Path of Exile 2.
Some Things Stay the Same
Amidst the new changes that people are expecting in Path of Exile 2, some things just don't change. At the start, players will start as a half-naked hermit that's doomed to meet their end. From the very bottom of the ranks in the world of Wraeclast, players are expected to have redemption and rise to be part of the top of the food chain. This might ring a bell to many as this is exactly how everything starting with Path of Exile! It's nice to see some familiar faces in a new game.
Going into the unknown can be intimidating to some, especially to new players who are looking to experience Path of Exil 2 for the first time without playing the first game. But fret not, Grinding Gear Games has made the game available for players that are looking to dive into the ARPG without missing years' worth of context and lore. This means that anyone can jump in and farm PoE currency like Exalted Orbs without having to worry too much about missing out on the past acts.
A More Fleshed Out Experience
Path of Exile is eight years old now, and its age is beginning to show. While that may not matter to some fans who aren't bothered by its looks, it's undeniable that the game needs a makeover. With Path of Exile 2, players will get exactly just that–a modern makeover for their online ARPG. In the trailer where players can see the combat and second act of the game, it can be seen that Path of Exile 2 has gotten a facelift with its high-resolution textures. This adds a nice touch to making the sequel not only better in terms of gameplay but looks as well. Who doesn't want to see swarms meeting their end at 60 FPS with a resolution of at least 1080p?
Bosses will be More Aware of Their Surroundings
Path of Exile veterans might be surprised when facing the bosses from Path of Exile 2. With almost a decade's worth of storytelling through acts and bosses, one can wonder how Grinding Gear Games will be spicing things up for their sequel. Well, players and onlookers alike will be pleased to know that bosses and mini-bosses in Path of Exile 2 won't be singing the same tune as their older sibling. One could say that they'll be more aware of their surroundings within the game.
One part of the gameplay walkthrough that was revealed showed a miniboss that took advantage of the cave that it's in by deliberately collapsing a part of it to make the rocks fall above the player. This means that the enemies in Path of Exile 2 will not only be more difficult to deal with, but they'll also be taking advantage of their terrain depending on their location.
Also Read: 4 Super Fun Mobile Games You Can Play with Your Friends
New Weapons to Play with
The weapons that are added in Path of Exile 2 look like a real joy to play with. These are, of course, the crossbow and spear. There's no news yet whether Grinding Gear Games will be adding in more weapons later on for Path of Exile 2, but in the meantime, these two weapons can tie the curiosity of their community on what to expect for the sequel. The crossbow and spear open up not only new gameplay styles but possibly new branches for the skill tree as well.
Final Thoughts
When asked during the Q&A session as to when the game will be released, the developers of Grinding Gear Games outwardly said that not to expect it within 2021. The beta is currently scheduled for sometimes around 2022, so it's safe to say that Path of Exile 2 will be releasing next year. No doubt there will be new ways of farming different types of PoE currency and Exalted Orbs, but in the meantime, Grinding Gear Games will keep it hush as they focus on building the Path of Exile 2 from the ground up.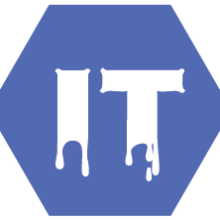 TheITbase
TheITbase gives tech help to Audience. Learn how to utilize Technology by How-to guides, tips and also you can find cool stuff on the Internet.
Related posts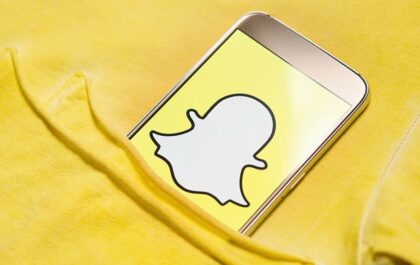 How Lenses And Filters Helped Snapchat Become A Social Media Giant
Snapchat is a massive platform. It's amassed around half a billion monthly users and sees a staggering 5 billion snaps…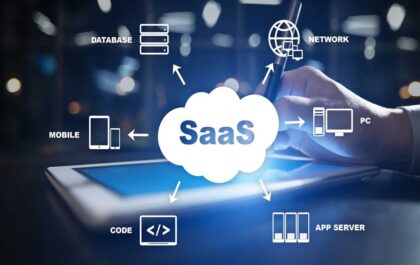 Ten Features Every SaaS Business App Will Need in 2022
SaaS Business App: As a result of the pandemic-driven shift to hybrid work, software-as-a-service (SaaS) apps are more popular than…