The Great Push is Blizzard's latest competition yet that's open to the public for the first time. That's right, registration is open to everyone.
World of Warcraft isn't all about competition, but it looks like Blizzard decides to sing to another tune because they recently just announced The Great Push, the first-ever World of Warcraft tournament that revolves around the idea of competitive dungeons. This is surprising coming from an MMORPG that prioritizes ways of farming currency and getting WoW mounts for sale.
The best part about The Great Push is that players don't need to buy WoW Gold to participate in it–it's free for everyone. This is thanks to the registration being open to all WoW players regardless of what server they're in. The fresh take on how to reinvent the competitive World of Warcraft has certainly caught the attention of many players and this is all thanks to the company deciding that instead of competing with other people, players will be competing with the game itself and pushing its very limits to the core.
What the Great Push is All About
The Great Push is a one-off event that's not a PvP competition like Mythic Dungeon International (MDI) but instead a player versus the game type of situation. The goal is to compete in various Shadowlands Dungeons to push Mythic+ keys as high as possible. It's all about who can survive the longest. Each team must have five players, meaning solo players, as well as free agents, aren't allowed to play not unless they have a full roster with them. The Great Push is centered around competitive dungeons instead of having to deal with other teams and duking it out in a single dungeon. This is a new concept that's completely separated from other established competitions such as the MDI and Arena World Championships (which will be happening on April 10 and 11).
As said previously, the competition is free for everyone to join. There's no need to spend cash just to buy WoW Gold or WoW mounts for sale here. A great thing about the event is that despite being a competition that's primarily focused on the community instead of pro players, it still has a prize pool of $20,000. While it may seem small when compared to the prize pool of the Mythic Dungeon International that's $300,000, it's still a nice surprise for those that don't necessarily invest all their time and energy into the game like actual pro players.
Also Read: FliXanity – Movies, TV Shows Streaming Online
Joining in On the Fun
One might think that there's a whole slew of requirements that are needed just so they could join The Great Push, but that's surprisingly not the case. Anyone can join in on the fun. Unlike the other competitions that Blizzards has hosted, prerequisites are not required for The Great Push. Players only have to team up with other four people and sign up for the event until May 17. Another cool thing about The Great Push is that the player who will be participating can also stream everything from their point of view through YouTube or Twitch, two of the biggest platforms when it comes to videos and streaming. May 22 is the day where Proving Grounds will begin. This is where the number of teams will get shaved off quite a bit before the start of the 3-day event.
Purely Online
The pandemic has not only hit a lot of businesses but gaming studios as well. COVID-19 has put a stop to the plans of many developers in putting out games and scheduling events; this applies to The Great Push. Due to the worldwide pandemic that is still currently happening, all of the festivities in the event will be happening online. Online tournaments aren't exactly ideal, but thankfully, broadcasters and players have adapted to the situation–especially those who are part of the esports industry.
The Proving Grounds
From May 22 to May 23, Proving Grounds will be held just before the actual event for The Great Push starts. This is no doubt reduce the number of teams that will be participating since Blizzard are confident that there will be a lot that'll be registering for the event since it free for all. In the Proving Grounds, each team will have two keystone combinations of which they'll be using to reach the highest difficulty that they can in the game. Only six teams will be able to qualify after the Proving Grounds and move on to the main tournament.
Final Thoughts
All in all, The Great Push is a free-for-all event that's open for both casual and seasoned players alike. There's no need to spend or buy WoW Gold or WoW mounts for sale here just to get registered. It's the first competitive dungeon tournament that doesn't pit players against other players. This is the time first that Blizzard has taken a stab at this kind of thing, but it's ultimately welcomed by its fans who are looking for a way to compete in events that are mostly only open to professional players. What do you think of The Great Push? Do you think it's a great move by Blizzard to have this competition? Let us know your thoughts down below.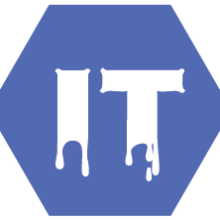 TheITbase
TheITbase gives tech help to Audience. Learn how to utilize Technology by How-to guides, tips and also you can find cool stuff on the Internet.
Related posts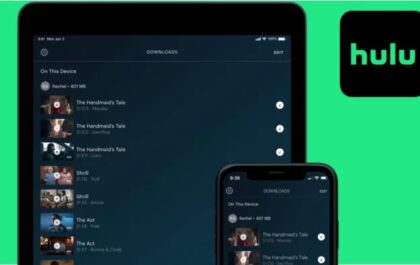 Will You Be Able to Download Hulu Shows to Your Computer?
Realities You Need to Know on Hulu Video Download Feature Download Hulu: On the off chance that you like a…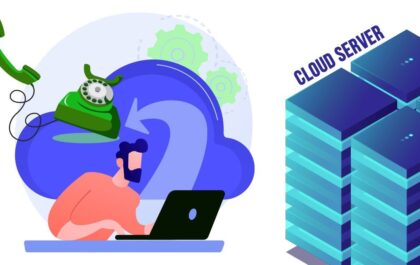 Why should Companies Invest in a Cloud-based Phone System?
Do you still remember the old-fashioned way that companies communicated with their customers? It was through landline phones just like…