Survey shows that 75 percent of marketers use automation tools — this highlights the importance of automation.
Automation, however, isn't limited to marketing. It can be used in many aspects of your business operations — from split testing, order fulfillment, marketing, etc.
According to Paul Teitelman, "Automation can make or break your business. A carefully designed and executed automation sequence can multiply your revenue while drastically reducing your costs."
TL;DR: Automation is awesome for ecommerce. It's worth it!
In this guide, we'll check out six ways you can integrate automation into your ecommerce business. 
1. Streamline Email Marketing
Email marketing helps you develop a more meaningful relationship with your audience.

Depending on your goals, you can nurture connections with your target audience by sending automated promotional, relevant, and valuable emails to your leads and customers. 
Working with marketing automation platforms such as Mailchimp lets you build your campaigns easily through customizable templates, audience segmentation features, and more.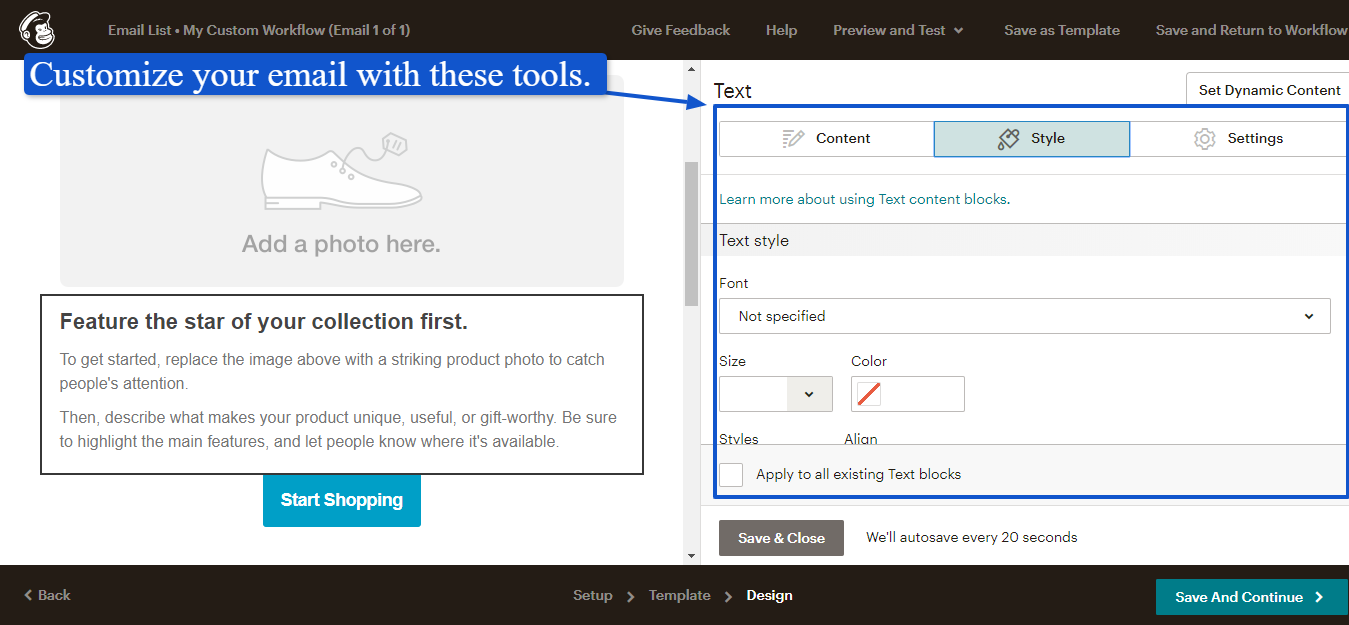 Mailchimp's other features include RSS-to-email, which updates subscribers to your latest posts, and date-based emails, so you can send customers exclusive coupons on their birthdays.
The platform also helps you manage abandoned cart sales through automated email reminders that notify users of their carts and renew their interest in your products.
With automation platforms such as MailChimp, you can run your ecommerce marketing strategies effectively and get better results. What's more, you can avoid the tedious and time-consuming task of having to check your email daily just to reply to ever single email you received from your customers.
2. Smoother workflow
An optimized workflow with the help of automation and collaboration tools, such as Slack apps for marketers, lets you run your business efficiently and productively. 
IFTTT, for instance, is a free service specifically made to connect many software and online services, including everything from your website, social media, and more.
It's a budget-friendly ecommerce automation tool that lets you set up fully-customized workflows to streamline your business actions and help you accomplish automated tasks.
These tasks include sharing your new blog posts on social media, sending a text when your store receives an order marked with a specific flag, and even monitoring your competition.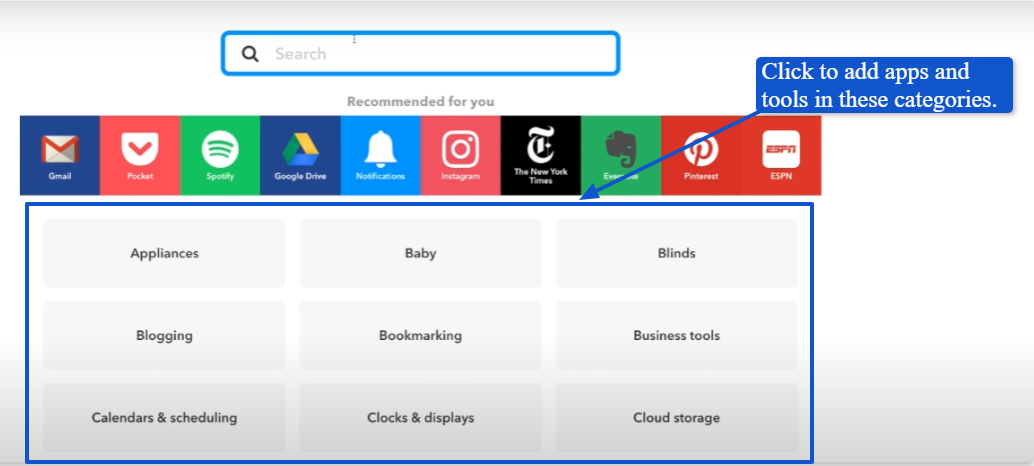 It helps you automate a vast number of interactions, if-then triggers, and other small tasks in many aspects of your business. The best part is, there are hundreds, if not thousands of apps, you can integrate in IFTTT.
3. Automate fraudulent transaction screening
Fraud costs ecommerce entrepreneurs billions of dollars per year. Fortunately, automated fraud filters block potentially-fraudulent orders or mark them for review effectively.
Fraudwatch, for instance, automatically filters incoming orders according to a list of traits common to fraudulent transactions, such as large transactions from first-time customers.
Customize FraudWatch rules and create your own according to the parameters you set. 
If it identifies an order as a medium or high-risk, review it to determine whether or not you feel comfortable going ahead with the order fulfillment.
To further enforce security on your shop, a Content Delivery Network (CDN) cushions the influx of malicious traffic with proxy servers. 
Plus, it comes with various website security tools — including a web application firewall in addition to DDoS mitigation. 
Also Read: How to Develop Career as Tech Freelancer?
4. Simplify the product management process
Dropshipping is one of the best online business ideas you can pursue. The business model allows you to sell products online while passing the sales order to a third-party supplier, who then ships the order directly to the customer.
Although a dropshipping business doesn't require much effort in order fulfillment, you still need to run your store efficiently. After all, integrating huge numbers of products into your ecommerce store can take huge amounts of time if done manually.
Ecommerce solution Oberlo automates the process of adding products and their description from the supplier to your store in just a few clicks.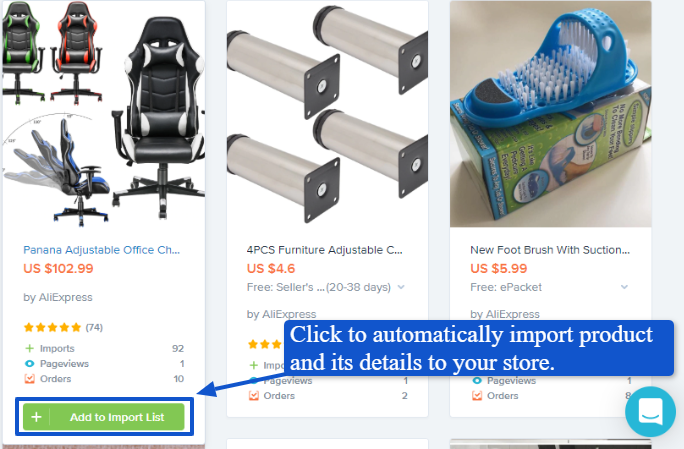 Oberlo lets you choose from millions of products without manually adding them and copying and pasting details (such as their price, title, and more) from vetted suppliers to your dropshipping website.
Oberlo also instantly updates the inventory from your suppliers so you won't need to go to their website, check the stocks available, and match the numbers on your site.
With these automation features, running your dropshipping store is smoother and easier.
5. Manage your Inventory Efficiently
Monitor your stock to keep your accounting errors at bay and your customers satisfied.
Plus, inaccurate inventory can lead to poor customer experience — which can also negatively impact your brand and your sales. 
Use automation in your inventory management system to make this process less time-consuming and more efficient.
Use automation tools to add, remove, edit, and transfer your inventory in real-time, rather than updating it manually through a spreadsheet.
Doing so lessens the chances of human error to ensure accurate stock management, which saves you time and effort since you won't need to double check or correct your inventory.
6. Provide customer support at scale
Giving your customers access to support services 24/7 can improve consumer satisfaction and, in turn, your sales.
Implementing this, however, requires plenty of resources since you'll need people to work the desk all day and handle numerous customer concerns.

Automation lets you solve customer issues proactively. For instance, aside from using a reliable ecommerce CRM, you can add chatbots on your ecommerce store too to assist customers with basic queries. 
Set automated responses, such as sending users your FAQ page URL when they message your chatbots and type in "How" and similar keywords.
Albeit such automated interactions aren't meant to replace the entire customer support experience, you can use them to supplement and streamline your services.
Conclusion
Whether you're using learning management systems (LMS), blog sites, or an ecommerce website, it pays to integrate automation in your workflows.
With automation, you can drastically reduce your daily list of to-dos, cut costs, and increase your productivity.

There are so many benefits to be had from using automation while the downside of not using it can hurt your ecommerce business big time.
TheITbase
TheITbase gives tech help to Audience. Learn how to utilize Technology by How-to guides, tips and also you can find cool stuff on the Internet.
Related posts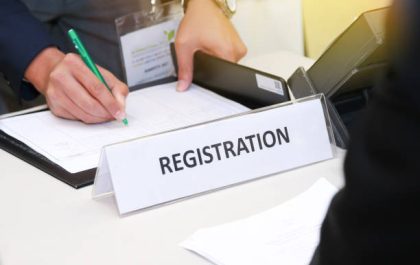 Questions You Must Ask When Registering a Company in Hong Kong
Are you thinking of expanding your company offshore? If your answer is "yes," it is one of the best considerations because…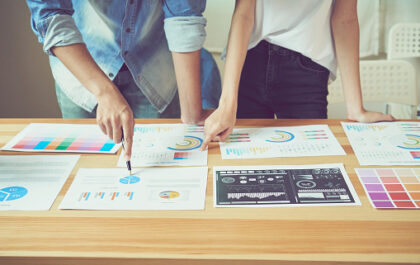 Why Brand Protection Services Are Necessary for Your Business
Counterfeiting is becoming more prevalent in the world of business across the globe. Despite continued measures to increase awareness, counterfeiting…