24/7 Customer Care: As a business owner, you might worry that not having a 24/7 customer care team will leave you vulnerable. You may miss out on opportunities to serve your customers when they need help. Many of them might not wait to reach out during your support line's operating hours, letting questions and problems worsen. They could give up and sign up with a competitor instead of giving your team a chance to solve the issues.
A live 24/7 customer care team is one way to provide the level of care your customers demand. However, it's not the only solution when staffing costs and other logistics make a 24/7 team impractical. Here are some other feasible ways to meet customers' support needs without overextending resources or overtaxing your employees.
Automated Software Solutions
Technology can't fully replace the power of human-to-human interaction, but it can help humans become more efficient. It can also automate workflow processes, canned or scripted touchpoints, and self-service options. CCaaS (contact center as a service) software can automate many care functions, whether it's during business hours or after.
CCaaS software operates in the cloud rather than an on-site server. This means you won't have to direct as many in-house resources toward making sure it's up and running. Instead, your business can focus on addressing customer care and service priorities during operating hours.
Automated solutions also work in the background to make your care team more efficient. Self-service, intelligent call routing, and automated call logging can facilitate a higher level of care. Customers can receive instant answers to more frequent questions without having to wait in a queue. Your team members will receive the calls that need human intervention, focusing on the issues that align with their expertise.
Misunderstandings and miscommunications can happen if care agents are busy capturing information instead of listening to the customer. This can lead to a misdiagnosis of the actual problem and inadequate information and solutions. Customers will either call back to see if they can reach someone who understands the problem or move on.
Automatic call logging lets your care team concentrate on customers' problems and questions. They won't have to devote as much energy to multitasking and writing basic information into case notes. Distractions and competing job tasks like these can cause employees to miss the common "one call resolution" objective. Avoiding this by automating the basic tasks of the job means agents can serve more customers to their satisfaction.
Online Chatbots
Chatbots are a useful tool you can integrate with your website and app. Similar to the artificial intelligence (AI) behind IVR automation, chatbots can address customer concerns of a basic nature. You can have chatbots online while your team is in the office and after hours to help serve customers.
Chatbots powered by AI and natural language processing are better at recognizing and interpreting human requests. With this type of technology, you won't be implementing a potentially frustrating barrier for customers. Modern chatbots are more capable than ever, handling 68.9% of questions to resolution in 2019. This figure represents chats initiated by customers who did not require routing to or assistance from a live agent.
When problems or questions are beyond the chatbot's capabilities, a live agent will then step in. Chatbot technology routes those issues depending on the workflows your business sets up in the software. It's possible to automate the creation of help desk tickets after hours while sending confirmation messages to customers. Those messages can populate within the chat, and a separate email can go to the client's inbox.
Within the confirmation messages, you can include a window time for follow-up. This way, you'll be setting realistic expectations on when customers can expect to hear back from you. Another alternative is to have the chatbot ask the customer to set up a specific time for a callback. Some support lines also make this feature available via an IVR or a contact form when queues are busy.
Your customers can provide a good contact number and specify when they're available to talk. Through AI technology, a ticket or message routes to your support team for a callback. Some solutions automate the priority level of the ticket or message, which your team can later change. So if the chatbot is unable to resolve an outage report after hours, it can create an urgent ticket.
Chatbots can also provide estimated resolution times for these issues, provided your team is already aware of the outage. You may also have service level agreements with standard response and resolution times for different levels of urgency. It's possible to program or script these windows into the chatbot's responses so your customers are not left hanging.
Also Read: Why ISPs Don't Offer Good Customer Service?
Remote Contractors
If you're uncomfortable with the idea of chatbots, remote contractors can provide live customer service after hours. You can work with another company that specializes in business process outsourcing. These companies work on behalf of your organization, with agents answering calls as if they were internal employees.
Remote contractors usually have access to the same software, systems, and information that your in-house care team uses. In most cases, the contractor is responsible for training their agents. However, your company may choose to conduct initial training sessions and will need to supply some degree of proprietary information. You will also need to work closely with an outsourcer to provide training materials and ensure they're following service standards.
An alternative to hiring a company to handle your service calls after hours is to work with independent contractors. If demand for after-hours service is typically low to moderate, a smaller set of remote contractors can fill gaps. You could assemble a team of 1099 workers who want or prefer remote customer service jobs. This approach can be more practical for smaller businesses that don't need a full team of 30 agents or more.
You'll also need strong coordination, communication, and ongoing training and monitoring with independent contractors. Such contractors will need logins to your systems, resources, and tools. You'll want to hold regular meetings and have solid protocols for collaboration between your remote and in-house teams. When working with independent contractors, setting standards for service and security measures when accessing your systems will also be critical.
More consumers want access to higher levels of customer care, including 24/7 access. A 2018 survey revealed 43% of consumers think online retailers should provide around-the-clock customer service. Customers also want a variety of contact methods, quicker answers, and real-time updates. At the same time, it's not realistic for businesses to extend their staff to meet all of these demands.
Using CCaaS software, chatbots, and remote contractors are ways businesses can supplement in-house customer service teams. By using a combination of AI and human intervention, your business will be able to reach more customers and resolve additional requests. More importantly, you won't risk stretching your employees too thin.
Related posts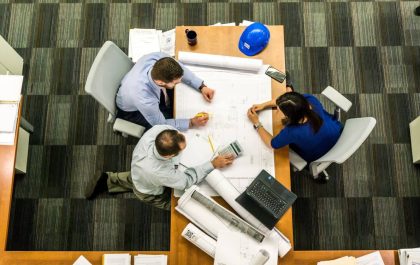 Data Analytics in Revenue Cycle Management (RCM): Leveraging Dental Software for Insights
The healthcare industry has been undergoing a major transformation in recent years, with a growing emphasis on data-driven decision-making. This…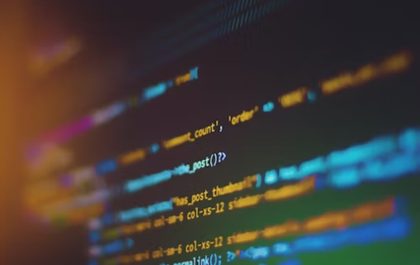 What Factors Influence Cyber Security Salary Growth?
As everything from our public activities to important organization information moves on the web, network safety has, in practically no…