The food industry is too cutthroat one. It not only requires that you have some of the best food out there, but that it also price fairly, your location is good, and you've advertised. It can all be too intimidating for an owner, especially one who isn't business-oriented. Fortunately, you can employ a few tips and tricks to help give your business the boost it needs to succeed. Here are tips you should look to hire for your food business.
A mobile food truck
Whether you have a restaurant or not, a mobile food truck is a great way to help build your business and get it off the ground. What are the benefits of having a food truck? First, they are inexpensive compared to a restaurant. If you want to start your own food business, but can't afford a restaurant, a food truck is a great alternative while you look to save up some money.
The next thing is that it's great for advertising and exposure. Generally speaking, a digital menu board for food trucks is full of advertising and graphics memorable and noticeable by anyone in the area. Even if people don't end up buying, they will remember your company's name because of the designs on the truck.
The final thing a food truck is excellent for is its portability. A restaurant is fixed in one location and can't move around. However, a food truck can go wherever you want it to, ensuring you're always at the best sites. Think of a concert venue, for example. There are plenty of people who are looking to purchase food. By getting a food truck there, you've opened up a new business opportunity and can make a lot of extra money.
However, the major downside to a food truck is that you can't give people the same dine-in atmosphere that a typical restaurant would have. But then, the positives greatly outweigh the negatives when it comes to a business decision like this. What about the interior of the trailer? The experts at https://www.craftsmenind.com/commercial-mobile-kitchen-trailer-truck mention that food trailers can be designed to your liking, ensuring you can store all of your food and prepare it fresh on the spot. The other fantastic thing about having a food truck is that it doesn't have to be purchased. You can choose to rent one out, therefore allowing you to build up money for your actual restaurant. If you're considering ways to make money while growing your business, a food trailer is one of them.
Also Read: The 5 Best Social Media Tips for Small Businesses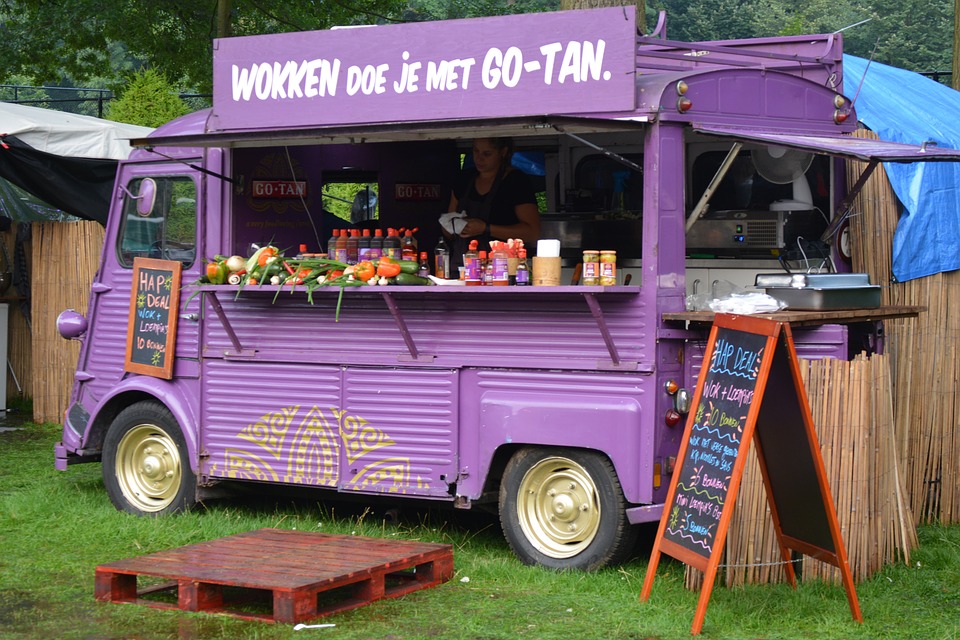 Customer feedback
"The customer is always right" is a line you've probably heard a thousand times in the service industry. There's a reason why it's repeated over and over again, though. At the end of the day, if your customers are unhappy with the service you're providing, they will rapidly leave and never come back. How can you ensure you're creating the best possible environment for your customers?
The top thing to do is ask them and get their opinion on everything you're doing. Whether it be the restaurant's decor, how the food cook, or the pricing, there's nothing too small for you to ask them. The hard part, however, is getting this information from your customers. One method many restaurants utilize is online surveys with a prize. Attaching a reward incentivizes customers to fill out surveys and give feedback. The one downside to this is that customers don't provide honest feedback with a lot of the time.
An alternative to this would be to walk around and talk to the guests they finished their meal. Customers appreciate meeting the restaurant owner, as it shows that they are invested in it and want to see it succeed. Taking a few minutes as they are paying the bill to ask them how everything was is an excellent time as you're not interrupting their meal, nor are you stopping them from leaving. Keep in mind that you'll have to guide the conversation with your questions, and don't be afraid to ask them to explain their reasoning. Customers will be happy to take their opinions and apply them and be much more likely to come back if you consider their ideas. Always get customer feedback whenever possible.
Also Read: 6 Tips for Building a useful Blog for your Small Business
Change up the menu
Many chefs and owners get attached to the menus they create and the type of foods they serve. There might be some favourites on the menu, there a good chance that any customers don't order many items. When you notice this happening, it's a good idea to look at your menu and change it up. Keep a few of the popular dishes, but go for something completely new in your restaurant. People will enjoy the innovation you're providing, and look forward to trying new things when they come back again. Variety is vital within a restaurant. Customers are much more likely to continually return to a restaurant if they can get something different each time. Don't be afraid to change up the menu, and go for something completely new within the restaurant.
These are all valuable tips you can follow when it comes to running a food business. Another tip to consider is changing up the atmosphere within the restaurant itself. It can prove costly, but it might be necessary if guests aren't enjoying the restaurant's decor. When running a food business, it's crucial to be genuine with your workers and your customers. Let your passion do the talking, and show customers you're interested in them. By doing this, you'll go a long way in the industry and have many successful restaurants. How do you plan on making your business successful?
TheITbase
TheITbase gives tech help to Audience. Learn how to utilize Technology by How-to guides, tips and also you can find cool stuff on the Internet.
Related posts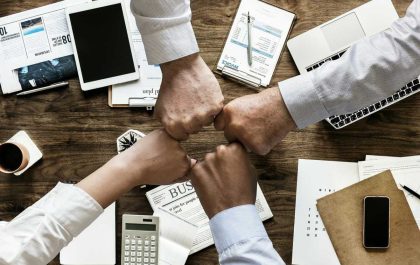 The Next Generation of Leaders: Insights from IB Business Management
With rapid globalization and technological developments, leaders have never been in greater demand. The International Baccalaureate (IB) program, widely acclaimed…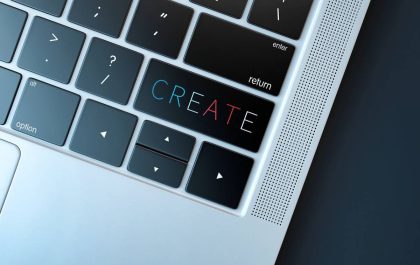 Unleashing Innovation: The Secrets Behind Successful Slot Game Developers
1. Introduction In the dynamic world of gaming, slot game development stands out as a thrilling and innovative field. In…