Live chat for real estate websites is best utilized as mechanisms for both advertising and generating traffic. Live chat for estate agents is the most interactive, real-time application you can add to your website. It allows you more leeway in managing property sales and gaining the trust of your clients.
Here are 7 more benefits of live chat for your real estate websites.
Benefits of Live Chat for Real Estate Brokerage Sites
1. Early Bird Schedule
When customers visit your website and see the beautiful properties you have lined up, they will inevitably have questions about the details they see on the photos that you post. They will inquire about the property's size. They will also probe and see whether they can do customization on the interior and exterior, and to what extent. Some customers may even ask whether the property is only for rent or if the rent-to-own arrangement is supported. You would be able to give your interested clients an immediate schedule of the visit to be able to answer their questions in one go through live chat.
2. Improved Customer Experience
Around 78% of property buyers are likely to stick with an agent who replies instantly. Real Estate Websites customers want instant replies to their queries, whether their query is about the condition of the property or the types of renovations need and allow. Live chat allows you to reply to and address simply to complex queries about your properties in real-time. Not only that, but you can also analyze the stored data in your live chat widget and determine which marketing approach works best for your prospect clients.
3. Rapport
The buyer is always right. Regardless if a client has had a positive or not so wonderful experience with your service or product, their experience matters because it will be the subject of the detailed accounts and feedback that they will share with their friends, family, and interested buyers later on. The way you treat and interact with your customers while negotiating and explaining the properties you are selling is a crucial factor that determines whether people will choose to purchase Real Estate Websites from you or not. Ensuring that the buyer is well accommodated through live chat allows you to build rapport and gain more following on your real estate website.
Also Read: Top Five Creative Real Estate Advertising Ideas To Boost Your Business
4. Clear Expectations
Instead of waiting for the client to view the property before preparing the contract and papers they have to sign, you can tell them immediately through live chat software for Real Estate Websites. With instant messaging, clients raise clarifications about the contract and ask additional questions as well about the prices and the property they want to buy.
5. Loyalty for the Win
Around 51% of the buyers are said to stay loyal to a company or buy from them repeatedly if they have live chat on their website. It cannot be stressed enough, but establishing rapport is very important in an industry like real estate. Live chat for real estate agents helps you gain loyalty. Take the ongoing pandemic as an example. Since the lockdown has eased up in most countries, people have become more eager to move either because of work opportunities or the need to stay closer to their families for support. By building a solid relationship with your existing clients, you are creating a solid network of supporters who will aid you in enticing more potential clients to buy from you or check out your website.
Also Read: How Your Video Marketing Agency Can Service Real Estate Business
6. Lead Increase
With live chat on your real estate website, statistics show that you potentially get an increase of approximately 36% in leads. Some live chat widget providers enable data acquisition of your site visitors, particularly those who use live chat to inquire or seek additional information about your properties. By storing these data, you get an accessible reference for people who might show interest in your future offers.
7. More Assignments for Agents
Since the number of leads will increase because of living chat, expect that the workload will also double for your support agents. When utilized and maximized, live chat is instrumental in converting site visitors into actual, paying clients. This is good progress and success because your company will generate not just leads, but customer loyalty as well. In turn, your business sustain and expand for the long-term.
Now that you acquaint with the benefits of having live chat on your real estate website, make sure not to miss out on the opportunity to do better for your customers and your business' objectives. If you are still on the lookout for a live chat service company you can trust, New Media Services is here to meet your online chat needs for your real estate website. They operate 24/7, enable widget customization, provide third party software compatibility, and support multilingual assistance. Not only that, they are also flexible with their assistance, and they don't require any set up fees. With their assistance, you are a guarantee with higher conversion rates, a boost in your website traffic, and lastly, enhance user experience and convenience.
TheITbase
TheITbase gives tech help to Audience. Learn how to utilize Technology by How-to guides, tips and also you can find cool stuff on the Internet.
Related posts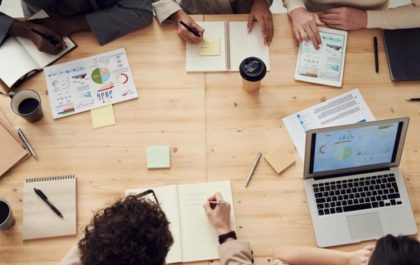 How to Plan a Project That Is Guaranteed to Succeed
Planning and executing a successful project can be a challenging task, especially if you have never done it before. But,…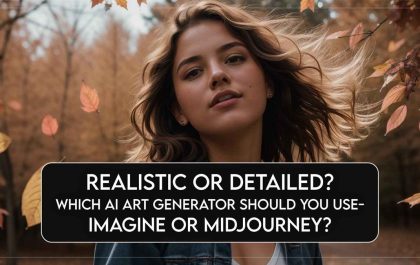 Realistic Or Detailed? Which AI Art Generator Should You Use – Imagine Or Midjourney?
Setting the Stage for AI Art Generation Artificial intelligence (AI) art generation is a rapidly developing field with the potential…